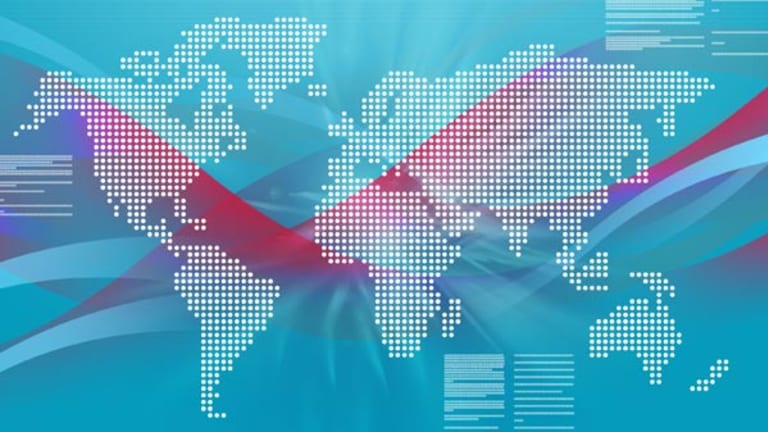 Asian Markets Drubbed
Sources suggest confusion around the Fed's effort drove the selling that brought markets to their lowest levels of the month.
Asian markets shrugged off the Federal Reserve's funding plan and Wall Street's slight closing gains on Thursday, as the major indices plunged in the worst regionwide selloff so far this month.
In Hong Kong and Japan, the Hang Seng and Nikkei finished at their lowest levels so far for December. The Hang Seng tumbled 776 points, or 2.7%, to 27,744, while the Nikkei dived 395 points, or 2.5%, to 15,536, led by big losses in financials
Mitsubishi UFJ
(MTU)
and
Mizuho Financial
(MFG) - Get Mizuho Financial Group Inc. Report
. The Taiwanese Taiex ended 302 points, or 3.6% lower, at 8187, its lowest level since the subprime crisis hit in mid-August.
The rest of Asia was sharply down, finishing points away from December lows. In China, the Shanghai Composite Index fell 137 points, or 2.7%, to 4958, falling through the recent benchmark 5000 level, while the South Korean Kospi dipped 11 points, or 0.6%, to 1915.
"I think it is a bit of an overreaction, and it's an overreaction to the confusion about what the Fed is doing," says Tim Rocks, a strategist at Macquarie Bank in Hong Kong. "All credit market issues are being saturated by typical year-end liquidity effects, so you've really just got to see through the next few weeks, and the Fed has been aware of this."
Japanese financials were the region's biggest losers, after reports surfaced that the Japanese "megabanks" were asked to participate in a U.S. subprime rescue fund. According to the reports, Mitsubishi UFJ, Mizuho Financial Group, and
Sumitomo Mitsui Financial
( SMFJY) were all asked to set up a $5 billion credit line to support financial institutions hit with losses linked to credit securities. The banks said jointly that they would announce a decision next week.
Mitsubishi UFJ plunged 7.9%, to 1,128 yen, while Mizuho Financial plummeted 5.3%, to 59,000 yen, and Sumitomo Mitsui Financial dived 3%, to 655 yen, on the news. Technology was also sharply down, as
Yahoo!
(YHOO)
subsidiary
Yahoo! Japan
(YAHOF)
slumped 4.9%, to 50,600, and was one of the day's biggest losers.
Data released today in Japan showed that industrial production -- a proxy for economic growth -- increased the most in one year, by 1.7%, in October. The news, along with further carry trade unwinding, saw the yen strengthen from a weaker open, by 0.44, to 111.68 vs. the dollar.
Still, the positive news couldn't help exporters
Kobe Steel
(KBSTY)
,
Honda
(HMC) - Get Honda Motor Co. Ltd. Report
or
Nintendo
(NTDOY) - Get Nintendo Co., Ltd. Report
, which declined between 1.6% and 2.1%, dragged down by the bearish financial news.
Hong Kong financials fared badly, too.
China Life Insurance
(LFC) - Get China Life Insurance Co. Ltd. Report
dropped 3.8%, to HK$41.45, while
Hang Seng Bank
(HSNGY)
lost 2.8%, to HK$155.70, and
HSBC Holdings
(HBC)
fell 1%, to HK$133.20.
Property stocks continued to sink, as the lower-than-hoped-for 25-basis-point interest rate cut in the U.S. on Tuesday continued to weigh on investors' minds.
Cheung Kong
(CHEUY)
slipped 2.9%, to HK$139.40, while
Hang Lung Properties
(HLPPY)
dipped 2.8%, to HK$34.25, and conglomerate
Swire Pacific
(SWRAY)
lost 1.4%, to HK$19.96.
However, analysts remain bullish about property stocks going into 2008, and say the temporary selloff may be a buying opportunity. The rationale is that if the Federal Reserve continues to cut interest rates, the policy will only benefit the Hong Kong property sector, which is currently in a bull market.
"We're very bullish on Hong Kong in 2008, whereas China, if anything, is starting to pull back slightly," says Alastair Gillespie, an executive director at UBS in Singapore. "Hong Kong stocks are not in a market where people are focused on relative value, but instead news flow is the catalyst." UBS expects Hong Kong property prices to rise by 25% in 2008.
Among telecoms,
China Mobile
(CHL) - Get China Mobile Ltd. Report
dropped 3.9%, to HK$137.40, while
China Telecom
(CHA) - Get China Telecom Corp. Ltd. Report
sank 3.6%, to HK$5.82,
China Netcom
(CN) - Get Xtrackers MSCI All China Equity ETF Report
fell 2.33%, to HK$23.45, and
China Unicom
(CHU) - Get China Unicom (Hong Kong) Ltd. Report
eased 1.3%, to HK$15.64.
One stock that has bucked the region's bearish trend for the second day running is Korea's
Kookmin Bank
(KB) - Get KB Financial Group Inc. Report
, however, which gained 0.4%, to 70,100 won. Investors expect the Federal Reserve's plan of supplying over $40 billion of liquidity to financial institutions to positively affect the subprime free bank.
Like many Asian investors, Macquarie's Rocks remains optimistic, despite this week's losses. "A lot of people have been scared out of the Asian market recently -- the volatility is too much for people to stomach," says Rocks. "But then the flip side becomes the issue in 2008: With all this cash sitting on the sidelines, what happens when it gets put back to work? The broad message is the Fed will keep cutting."
Daniel M. Harrison is a business journalist specialising in European and emerging markets, in particular Asia. He has an MBA from BI, Norway and a blog at
. He lives in New York.