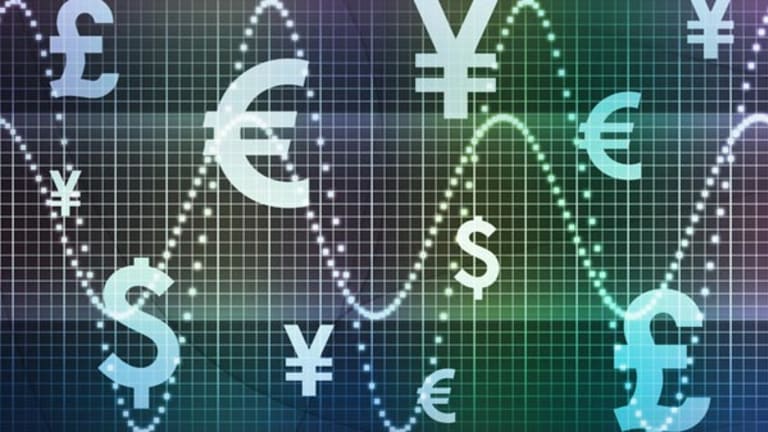 Asian Markets Bear Selling
China climbs again, but regional investors see potential trouble spots looming.
HONG KONG -- Asian markets saw broadly bearish trading Thursday, as Japan's Nikkei bottomed out to a new 18-month low, although China continued to display resilience to regional selling.
The Nikkei finished 211 points, or 1.45% lower, at 14,388, while the Shanghai Composite Index gained slightly for the day, by 20 points, or 0.4%, to 5456. In Hong Kong, the Hang Seng followed Japan's bearish lead, down 384 points, or 1.4%, to 27,230, as investors cashed out recent gains in commodity and property stocks.
"Hong Kong rebounded substantially yesterday, and that rebound affected the U.S. market, but only by one-hundred odd points," says Conita Hung, head of equities for Delta Asia Finance Group in Hong Kong. "Markets reacted on the back of a weak U.S. rebound."
Leading Japanese declines were exporters as the yen gained against the dollar, at 109.81 vs. 110.04 earlier in the Asian trading session.
Honda
(HMC) - Get Honda Motor Co. Ltd. Report
lost 2.3%, to 3400 yen,
Sony
shed 1%, to 6130 yen, and
Kobe Steel
(KBSTY)
slipped 0.8%, to 357 yen. One notable gainer was
Nintendo
(NTDOY)
, which rose 0.2%, to 60,000 yen, as recent data suggesting that the game-maker's Wii console is selling better than competitors' brands cheered investors.
Financials also fared badly, as
Mizuho Financial
(MFG) - Get Mizuho Financial Group Inc. Report
dropped 2.7%, to 515,000 yen,
Mitsubishi UFJ
(MTU)
declined 2.2%, to 1024 yen, and
Sumitomo Mitsui Financial
( SMFJY) fell 0.3%, to 603 yen.
In China, buying sentiment was propelled by interest in financials, as investors mulled the increasingly popular theory in Asia of the country's "decoupling" from the U.S.
China Construction Bank
(CICHF)
gained 0.4%, to 9.91 yuan, as shares in
China Life Insurance
(LFC) - Get China Life Insurance Co. Ltd. Report
jumped 2.4%, to 58.44 yuan, and
Industrial and Commercial Bank of China
(IDCBF)
ended unchanged, at 8.13 yuan, after rallying from a low of 8.01 yuan. China Life Insurance announced that it expects income from premiums to rise 15% this year, to 35.17 billion yuan, or $4.8 billion.
Not all market participants are convinced of the veracity of earnings announcements right now in Asia, however. Tim Rocks, Macquarie's chief regional strategist in Hong Kong, writes in a research note issued today to the bank's clients that investors should be wary of such confident predictions, which do not take into account the weakening correlation between earnings in Asia and global manufacturing.
"A major issue for Asia this year is that earnings forecasts are much too high; in fact, they are still rising," writes Rocks. "Some pain in earnings is inevitable."
Chinese companies that Rocks lists as potential casualties of earnings weakness are steelmakers
China Steel
(CISXF)
, based in Taiwan, and
Angang Steel
(ANGGF)
. China Steel lost 3%, to T$44, while Angang Steel leapt 2.7%, to 31.50 yuan.
Markets in Hong Kong went sharply lower after an undisclosed group of investors sold HK$4.7 billion, or $602 million, worth of shares in
Cheung Kong
(CHEUY)
for HK$140.5 each, representing a discount of 3.8% to Wednesday's closing price.
Cheung Kong plunged 3.4%, to HK$141, while the share sale spurred profit taking in other property stocks, which have been rising on an anticipated 50-basis-point U.S. interest rate cut lately.
Hang Lung Properties
(HLPPY)
lost 1%, to HK$33.50, while conglomerate
Hutchison
(HUWHY)
dipped 2.5%, to HK$87.60, on the news.
Gold miners were also sharply off as investors cashed in big gains Wednesday, when the price of gold hit a record $891 in Asian trading. Gold was selling for $879.40, down $2.30, by the end of trading Thursday.
Zijin Mining
(ZIJMF)
fell 1.4%, to HK$12.92,
Zhaojin Mining
(ZHAOF)
slipped 0.4%, to 40.95, and
Sino Gold
( SIOGF) dropped 2.4%, to HK$52.20.
Delta's Hung recommends that investors only buy goldminers for the short term, or for trading, since she says the stocks track price movements in the price of the metal. She recommends buying property stocks for a longer term holding strategy.
Among
Olympic theme stocks,
Li Ning
(LNNGF)
tumbled 6%, to HK$27.15, while
Beijing Media
( BJGMF) jumped 1.7%, to HK$5.90, and
China Dongxiang
(CDGXF)
leapt 4.2%, to HK$6.19.
"Consumer stocks like Li Ning fluctuate a lot, but they have got the brand name, market position and market strength to really benefit from the Olympics," says Hung.
Dealers also said they were buyers of
Air China
(AIRYY)
,
Aluminum Corp. of China
(ACH) - Get Aluminum Corp. of China Ltd. Report
, and
FTSE/Xinhua A50
, an ETF very similar to the U.S.-listed
iShares FTSE Xinhua
(FXI) - Get iShares China Large-Cap ETF Report
.
In other Asian news, South Korea announced it would keep interest rates unchanged, at 5%, as policy makers said they were concerned about rising inflation and a slow-down in global growth. The Kospi fell 19 points, or 1%, to 1824.
Daniel M. Harrison is a business journalist specialising in European and emerging markets, in particular Asia. He has an MBA from BI, Norway and a blog at
. He lives in New York.