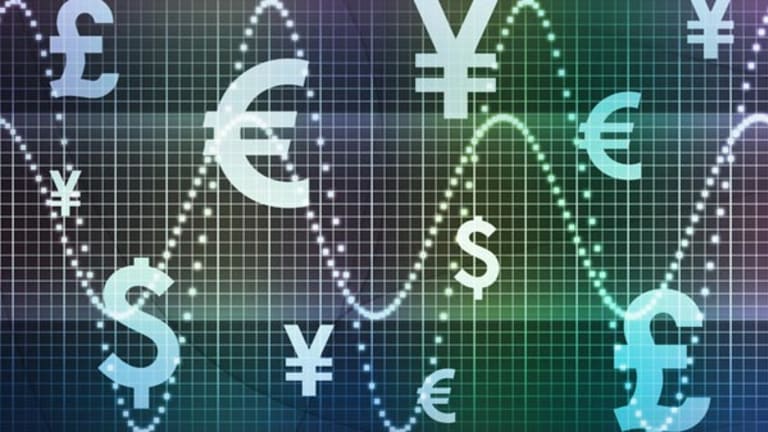 Asia Steadies
Losses in the region moderated, but challenges remain.
After nearly a week of deep declines, Asian markets steadied in Tuesday's trading, but most indices still ended in the red.
After plunging 8.5% over the past week, in Hong Kong, the Hang Seng rose by 136 points, or 0.5%, to 26,732, after bargain hunters returned to snap up shares in consumer stocks. In South Korea, the Kospi also jumped 21 points, or 1.2%, to 1861, but other indices couldn't make the lift.
China's Shanghai Composite Index fell 40 points, or 0.8%, to 4836, while the Nikkei gave up 41 points, or 0.3%, to 15,207.
Dealers in Hong Kong warned that today's buying could be short-lived, and that the market may sell-off further later in the week.
"I would still hold off buying a little bit, and start again in a couple of phases next year," says Marc Leyder, a fund manager for ABN Amro. "I would go for local companies that have activities in China, not big exporters."
Hong Kong's gainers were mixed, and were trading on rebounds from recent selling activity, rather than stock specific news.
Among top gainers,
China Telecom
(CHA)
surged 5%, to HK$5.78, while
China Life Insurance
(LFC)
jumped 2.8%, to HK$39.70, and
Cathay Pacific
(CPCAY)
rose 1%, to HK$19.92.
Property stocks continued a steep decline into the red however, as
Sun Hung Kai
(SUHJY)
dropped 3.8%, to HK$9.60,
Swire Pacific
(SWRAY)
lost 1.9%, to HK$100, and
Hang Lung Properties
(HLPPY)
dipped 1.8%, to HK$31.70.
Property stocks are being led lower by talk of an end to monetary policy easing in the U.S., and by bearish news in Australia surrounding Australian property developer
Centro Properties
(CEOPF)
. Centro fell a further 40%, after declines of 76% in Monday's trading, when the U.S. mall-owner gave lower earnings guidance.
In China, local media reported that property transactions in Shenzhen have declined by 70% from their peak in June. The biggest Chinese developer, China Vanke, is also rumored to be cutting prices at a new south Chinese project in Guangzhou by 30%. Many market participants are now bearish on real estate prices on the mainland, but Leyder points out that the sentiment may be unjustified.
"If you compare China with the U.S., and you look at affordability rates of housing, you see that relative to purchasing power, houses have become very expensive in the U.S.," he says. "There is an end to this
Chinese correction expected much sooner than in other areas of the world."
Leyder also cautions however that investors can expect Beijing to continue measurers to cool China's white-hot economy before the Olympics next year, although he acknowledges too that there may be sharp spike in equity valuations at some point.
U.K shares may get an uplift soon, as Beijing announced that new qualified domestic institutional investor program will allow Chinese banks to invest in domestic shares there.
In Japan, exporters were mixed, but
Canon
(CAJ)
continued a run of weakness, falling 1.8%, to 5430 yen. Financial shares rebounded after a deep drop on Monday however, with
Mitsubishi UFJ
undefined
bouncing 1.4%, to 1042 yen,
Sumitomo Mitsui Financial
( SMFJY) jumping 1.2%, to 651 yen, and
Mizuho Financial
(MFG)
gaining 0.6%, to 536,000 yen.
Recently out of favor stocks
Nintendo
(NTDOY)
and
Yahoo!
(YHOO)
subsidiary
Yahoo Japan
(YAHOF)
ended as two of the day's biggest gainers, rising by 2.6% each.
By the end of Asian trading, the yen was at a 5-week low, trading around 113.35 vs. the dollar.
Shares in India continued to decline, with the Bombay Sensitive Index ending the day as the region's largest faller among the indices, off 182 points, or 0.9%, to 19,097.
Daniel M. Harrison is a business journalist specialising in European and emerging markets, in particular Asia. He has an MBA from BI, Norway and a blog at
. He lives in New York.