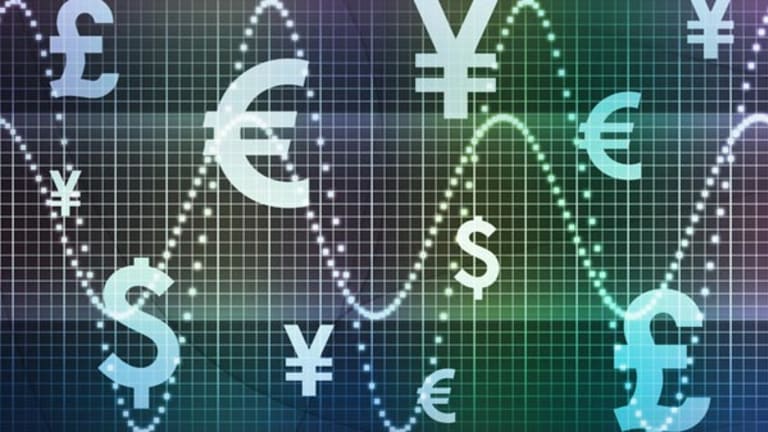 Asia Snaps Losing Streak
Earnings and ever-higher commodity prices drove the market higher.
Markets in Asia jumped Thursday, snapping three days of sluggish performance as upbeat earnings and surging commodity prices helped big market weights such as PetroChina (PTR) - Get PetroChina Co. Ltd. Report regain momentum.
In China, the Shanghai Composite Index gained 68 points, or 2%, to 4360, while Hong Kong's Hang Seng rose 228 points, or 1%, to 23,342. In Japan, the Nikkei added 243 points, or 1.9%, to 13,215.
Markets receded a bit in the late session after Carlyle Capital announced it failed to meet margin requirements on four market counterparties. The fund, which is an affiliate of private equity giant Carlyle Group, received margin calls of more than $37 million on March 5.
Andy Lam, associate director of Harris Fraser International in Hong Kong, says that the relief rally in Hong Kong was spurred by gains in commodity prices.
"The Hang Seng Index is still pretty much range bound," says Steven Wong, a trader at Daiwa Securities SMB in Hong Kong. Wong adds that "near-term resistance is around 24,000."
Japanese exporters and commodity-related stocks in Hong Kong and China led the region's gainers for the day, on the back of a sharply weaker yen and higher prices for oil and metals. The yen fell to around 104.19 vs. 103.46 against the dollar before strengthening up after the market close. The price of oil was selling for around 104.50 a barrel in Asian trading, while gold was fetching $985.80 an ounce in Singapore. The metal strengthened after market hours, to $987 an ounce.
Among equity movers,
Nintendo
(NTDOY) - Get Nintendo Co., Ltd. Report
leapt 3.95%, to 55,300 yen,
Canon
rose 2.4%, to 4640 yen and
Sony
was also higher, up 0.4%, to 4860 yen.
In China, market leader PetroChina jumped 2.8%, to 22.80 yuan, while the stock rose 2.4%, to HK$11.04, in Hong Kong.
Aluminum Corp of China
(ACH) - Get Aluminum Corp. of China Ltd. Report
rose nearly 1%, to 30.91 yuan in Shanghai trading, and soared 2.6%, to HK$14.86 in Hong Kong.
Gold miners in Hong Kong surged.
Zijin Mining
(ZIJMF)
gained 4%, to HK$10.32, and smaller rival
Zhaojin Mining
(ZHAOF)
soared 5.2%, to HK$34.70.
Sino Gold
( SIOGF) inched ahead more moderately, by 0.6%, to HK$60.60.
The higher prices for energy led to a pull back in consumer plays, which have been posting strong gains recently, in particular airlines.
Air China
(AIRYY)
lost 0.6%, to 7.07 yuan in Shanghai, while
Cathay Pacific
(CPCAY)
dropped 2.6%, to HK$15.90.
Air China is a popular stock among investors who anticipate a rally in stocks around the time of the summer Olympics, due to increased passengers. Cathay Pacific announced Wednesday that it increased net profit by 72% in 2007, to HK$7.02 billion ($901 million), beating most analysts forecasts by around HK$1 billion ($128 million). Some analysts now say the best may be over for such shares, however.
Citigroup revised down 2009 earnings estimates for Cathay Pacific by up to 30% Thursday, and slashed its target price for the stock by 40%, to HK$15 vs. HK$25.20 previously. The bank cited a potential recession in the U.S. and a potential decrease by up to 30% in Taiwanese passengers as the main reasons for the downgrade.
"Cathay Pacific's year of the golden pig is over," writes Anil Daswani, an Asian Airlines analyst for Citigroup in Hong Kong in a research note to clients issued today. "While '07 was a spectacular year operationally for the company, we see turbulence ahead."
Still, Cathay's strong earnings helped conglomerate
Swire Pacific
(SWRAY)
, which rose 1.5%, to HK$17.86, after the company announced net profit for 2007 rose by 16%, to HK$26.3 billion ($3.4 billion). Swire is a major shareholder in Cathay Pacific, and commercial and retail property developments. Despite booming property prices in Hong Kong, the stock is still a value play for many, since it has risen just 7.6% year-to-date vs. 24% for the Hang Seng.
Hong Kong Exchanges
(HKXCF)
rose 1.5%, to HK$143.10, after delivering upbeat earnings too. The company, a proxy for the Hang Seng, said that fourth quarter net profit more than doubled, to HK$2.16 billion ($277 million) vs. expectations of HK$1.62 billion ($208 million) according to analysts surveyed by
Bloomberg
. Still, analysts are still bearish for the short-term on the stock, and some were recommending the share as a short sell to hedge funds.
Insurer
Ping An
(PIAIF)
surged the maximum daily 10% limit allowed for share price movements in Shanghai after shareholders approved a $17 billion fundraising for acquisitions. Ping An ended up 7.9%, to 72.38 yuan, in Shanghai, and 4.6%, to HK$59, in Hong Kong. Market observers warn that gains in China's second largest insurer may be temporary however, since mainland retail investors have been driving the stock lower in recent days.
Other Asian markets followed in the gains. The Taiwanese Taiex was the day's best performer, rising 2.1%, to 8658, while the South Korean Kospi jumped 1.2%, to 1697. Markets in India were closed for a national holiday.
Be sure to check out the Far East Portfolio at Stockpickr.com to find out which stocks in India and China are making big moves and announcing major news.
Daniel M. Harrison is a business journalist specialising in European and emerging markets, in particular Asia. He has an MBA from BI, Norway and a blog at
. He lives in New York.