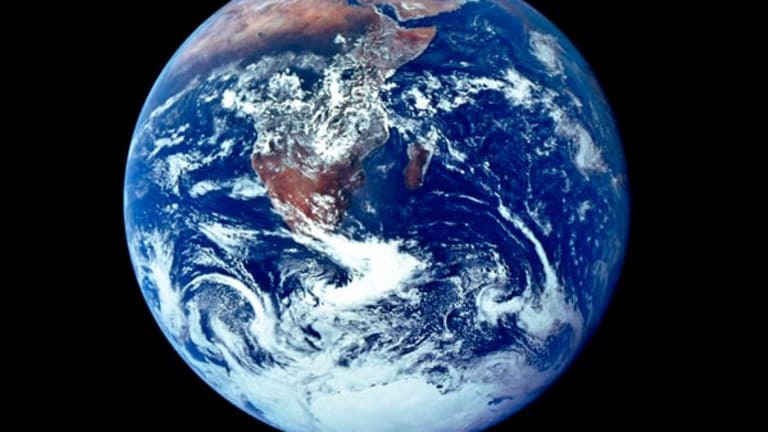 Asia Rallies Ahead of Holiday
Hong Kong's Hang Seng wiped out steep losses for the week.
All of Asia's markets rallied to an upbeat close on Friday, ahead of next week's Christmas holiday celebrations, with Hong Kong winning back its steep losses for the week.
The Hang Seng leapt 609 points, or 2.26%, to 27,626, as traders showed renewed faith in financials and property stocks like
Hang Seng Bank
(HSNGY)
and
Cheung Kong
(CHEUY)
ahead of 2008. In China, the Shanghai Composite Index rose 58 points, or 1.15%, to 5101, and in Japan, the Nikkei jumped 225 points, or 1.5%, to 15,257, driven up by momentum in tech and exporters.
"Given the very strong performance this year there was progressively more and more caution in the last few weeks, and the recent selloff is still very manageable," says Tahnoon Pasha, head of Asian equities at MFC Global Investment Management in Hong Kong. "It does set a backdrop for positive returns in 2008."
Trading momentum was driven by reported rumors that
Merrill Lynch
( MER) may get as much as $5 billion in cash from Singaporean fund
Temasek
. The deal follows this week's news that
Morgan Stanley
(MS) - Get Morgan Stanley Report
will receive $5 billion, for a 9.9% stake bought by state-owned
China Investment Corp.
, and other similar foreign cash infusions at the end of this year for
Citigroup
(C) - Get Citigroup Inc. Report
and
UBS
(UBS) - Get UBS Group AG Report
.
Hong Kong financials climbed on the news, with
HSBC Holdings
(HBC)
up 0.8%, at HK$132.20, Hang Seng Bank rising 3.9%, to HK$158.60, and
Bank of China
(BACHF)
finishing 0.3% higher, at HK$3.90.
Hong Kong real estate developers also got a boost in Friday's trading, on the back of news that
Sun Hung Kai Properties'
(SUHJY)
Harbour Place, which opened last night, has already sold around 600 of an estimated 1,000 units. Property prices in Hong Kong have surged 20% in 2007, and most analysts forecast growth of 25% next year.
Sun Hung Kai surged 4.23%, to HK$160.20, while Cheung Kong rose 4.5%, to HK$140.60,
Swire Pacific
(SWRAY)
gained 2.8%, to HK$103.30, and
Hang Lung Properties
(HLPPY)
inched 1.8% higher, to HK$33.60.
Hong Kong telecoms were still mixed, however, as
China Unicom
(CHU) - Get China Unicom (Hong Kong) Ltd. Report
surged 4.8%, to HK$16.76, while rival
China Netcom
(CN) - Get Xtrackers MSCI All China Equity ETF Report
dipped 0.9%, to HK$23.10.
China Telecom
(CHA) - Get China Telecom Corp. Ltd. Report
also fell, by 0.17%, to HK$5.79, but market leader
China Mobile
(CHL) - Get China Mobile Ltd. Report
gained 2.2%, to HK$137.80.
Following a similar trend set on Sept. 14, when the
People's Bank of China
last raised interest rates, Shanghai shares shrugged off Thursday's continuation of tightening monetary policy. Among the big-name gainers,
PetroChina
(PTR) - Get PetroChina Co. Ltd. Report
locked in 0.13% gains for the day, to 30.54 yuan, after falling as much as 1% in noon trading. The stock is still 37.5% below its debut price of 48 yuan, however, and some market participants see PetroChina as one of the few undervalued stocks in China right now.
Aluminum Corp. of China
(ACH) - Get Aluminum Corp. of China Ltd. Report
jumped 3.4%, to 38.98 yuan, while
China Eastern Airlines
(CEA) - Get China Eastern Airlines Corp. Ltd. Report
climbed 2.2%, to 18.73 yuan, despite rumors that national carrier
Air China
(AIRYY)
, which owns a major stake, reportedly rejected a proposed part-sale to
Singapore Airlines
and Temasek.
"There are some wild card outs there which at the moment we are not predicting -- commodities are one of those," says Pasha. "What happens to commodities is something of an uncertain area for us, and will be an uncertain for the market as a whole."
In Japan, a resuming carry trade drove exporters into the green, as the yen lost 0.27, to 113.41 vs. the dollar, according to
Bloomberg
.
Sony
, which has held up better than most in the recent slide in Japanese equities, gained 1.2%, to 6110 yen, while
NTT DoCoMo
(DCM)
continued a three-day rally, rising 1.1%, to 184,000 yen.
Among tech shares,
Yahoo Japan
(YAHOF)
was one of the day's best performers, surging 4.6%, to 50,300 yen, after analyst Sato lifted its forecast to "buy," from "hold," on an anticipated increase in advertising-driven earnings, and
Nintendo
(NTDOY) - Get Nintendo Co., Ltd. Report
leapt 3.71%, to 64,200 yen.
In South Korea, the Kospi gained 34 points, or 1.8%, to 1878, as investors cheered the election victory of Lee Myung-bak, and in India, the Bombay sensitive Index rose 70 points, or 0.4%, to 19,162, led higher by other Asian markets.
Like many money managers in Hong Kong and China, MFC Global's Pasha also predicts increased volatility in the Asian markets in the first quarter of 2008, propelled by divergent stances on monetary policy, and companies with strong earnings growth trumping those that cannot keep pace with 2007 performance.
"Growth in 2008 is sustainable, with core earnings growth rising on strong business propositions. Things continue to look very good," says Pasha.
Daniel M. Harrison is a business journalist specialising in European and emerging markets, in particular Asia. He has an MBA from BI, Norway and a blog at
. He lives in New York.