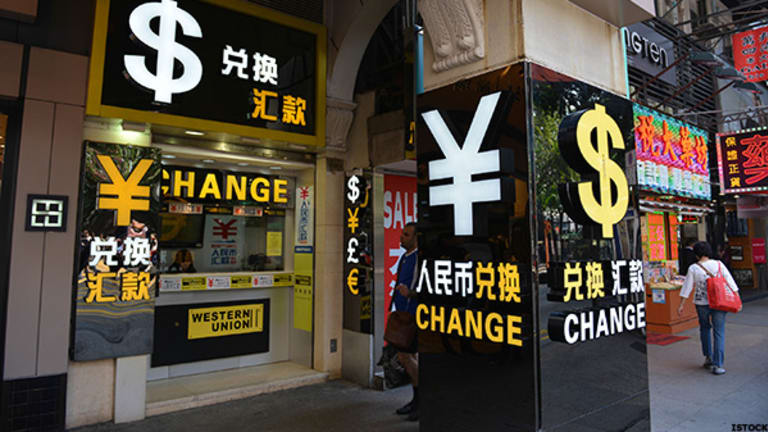 Asia Markets Mixed, Stock Futures Down
Asia markets a mixed bag as U.S. stock futures are down.
Asian markets were a mixed bag and U.S. stock futures were mostly down in early Thursday trading.
Japan's Nikkei 225 dropped 27.13 points, or 0.14%, to 19,407.51. In Hong Kong, the Hang Seng rose 116.77 points, or 0.43%, at 27,518.44. Stocks were 0.25% higher in Singapore at 3,268.07.
In U.S. stock futures overnight, Dow futures were down 11 points, or 0.05%, at 21,784. Nasdaq and S&P futures were both down as well, 0.09% and 0.08% respectively, at 5,842.50 and 2,439.50.
Gold futures were down $1.30, or 0.10%, to $1,293.40, while oil futures were down 0.10%.
On Wall Street Thursday, the Dow Jones Industrial Average fell 87.80 points, to close 0.40% lower, at 21,812.09. The S&P 500 and Nasdaq also fell, 0.35% and 0.30%, respectively, to close at 2,444.04 and 6,278.41.
More of What's Trending on TheStreet: