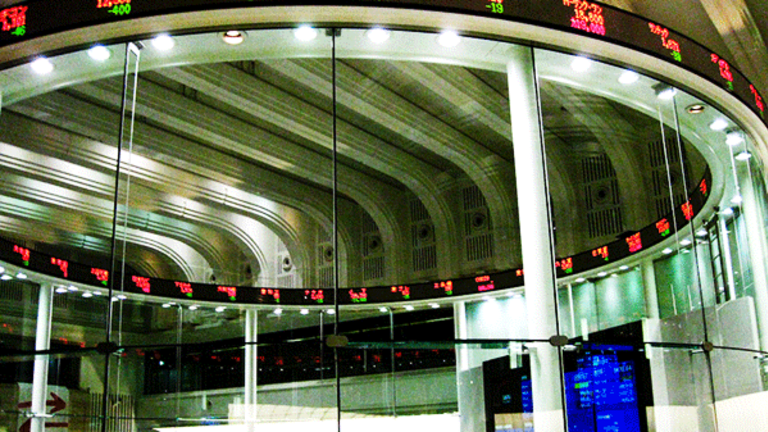 Asia Markets Mixed; Dow Futures Slightly Lower
Stocks in Hong Kong regain strength after selloff triggered by new real estate regulation in China
Asia's stock markets were mixed Wednesday, following in Wall Street's footsteps after Federal Reserve Chair Janet Yellen on Tuesday tiptoed the line between dove and hawk.
In Tokyo, the Nikkei 225 was down 67.49 points, or 0.33%, at 20,262.70. Hong Kong's Hang Seng Index added 122.25, or 0.44%, to 27,635,26. Indexes in Shanghai and Singapore were up 0.03% and 0.69%, respectively.
The Hang Seng rose for a second day, as equities stabilized after declines triggered by new curbs on home resales in some of China's large cities.
U.S. stock futures were almost flat overnight, with Dow futures down 4 points to 22,255.00, S&P futures up 1 point at 2,496.50, and Nasdaq futures off 0.53% to 5,947.
Gold futures were off 3.90 to 1,297.80, while crude oil futures added 0.50% to 52.14.
U.S. investors on Tuesday kept one eye on the Federal Reserve's take on the economy, while waiting for more information on tax reform plans and any new developments out of North Korea.
Read more: A Measured Yellen Keeps Markets Guessing on December, but S&P 500, Nasdaq Rise
On Tuesday, the S&P 500 rose 0.01% and the Nasdaq gained 0.15%. The Dow Jones Industrial Average dropped by 0.05%.
More of What's Trending on TheStreet:
'The Wolf of Wall Street' Jordan Belfort on Financial Fraud and Bitcoin
Marketing Experts Debate Whether Brands Like Nike Should Take Stance on NFL