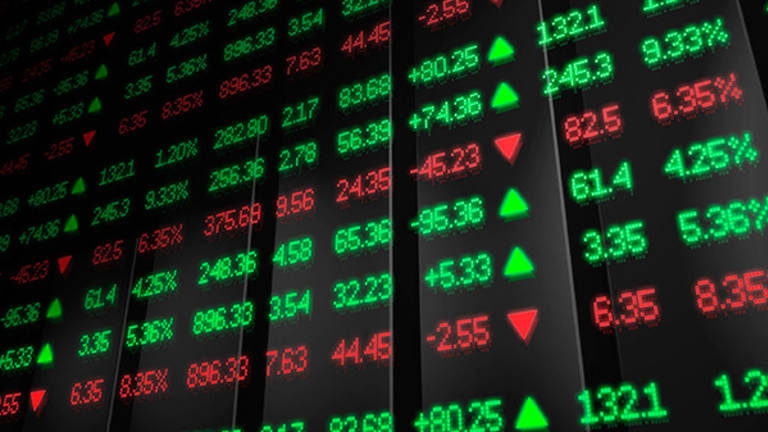 Asia Markets Down and Futures Steady as Oil Slides
Yen surges, hitting exporters.
Asian markets closed down on Wednesday as futures pointed to a muted opening.
In Tokyo, the Nikkei closed 0.18% down on Wednesday at 16,735.12 and the Topix was down 0.2% at 1,314.83.
The markets were weighed down by exporters, which are feeling the pain of a stronger yen. The yen today strengthened 0.44% against the dollar to ¥101.43.
Japan's producer price index came in at zero in July, up from 0.1% in June. Year-on-year, prices fell 3.9% in July, up from the year-on-year figure from June that came in at minus 4.2%.
Carmakers have been hard hit today, with Mitsubishi Motors losing 3.29% and Suzuki (SZKMY) dropping 2.49%.
Shiseido (SSDOY) , one of the oldest cosmetic companies in the world, lost 7.5% in Tokyo today after it cut its full-year sales and profit forecasts. The company expects sales to be Y848 billion ($8.36 billion) in 2016, down 2.8% from previous estimates. It forecast net income to be Y30 billion, 13% less than before.
For the first half results, Shiseido reported profits of Y24.5 billion up from Y4 billion during the same time last year.
In Hong Kong, the Hang Seng lost 0.21% to 22,417.39.
On mainland China, the CSI 300 was down 0.39% to 3,244.27.
In Sydney, the S&P/ASX 200 fell by 0.16% on Wednesday to 5,543.71.
Australia's biggest bank Commonwealth Bank (CMWAY) fell 1.29% after the lender said loan impairment expense had increased by 27% compared with last year due to "provisioning for resource, commodity and dairy exposure." The bank recorded a cash profit of A$9.45 billion ($7.24 billion) for the financial year to June 30.
Dow Jones Industrial Average mini futures were down 0.06% and S&P 500 mini futures had recently lost 0.05%.
West Texas intermediate was recently down 0.4% at $42.60 and Brent Crude was down 0.33% at $44.83 a barrel.