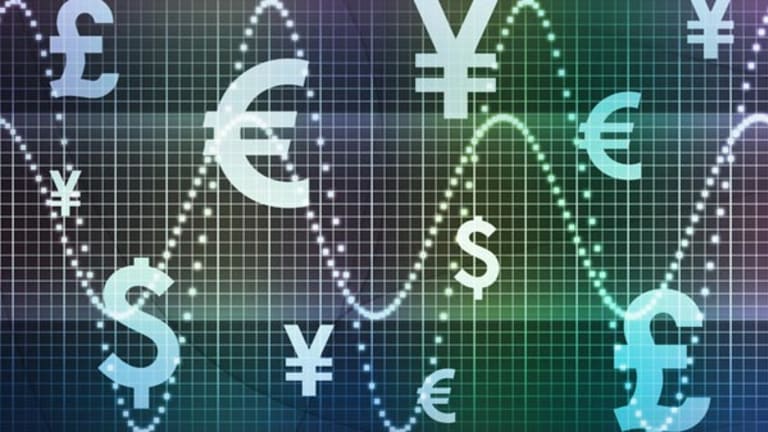 Asia: Hong Kong Hammered
Japan's Nikkei drops below 14,000 for the first time in two years.
Japan's Nikkei drops below 14,000 for the first time in two years.
HONG KONG -- A wave of panic selling pushed the Hang Seng below a key benchmark and to a four-month low Tuesday, and other Asian indices declined substantially, too, as investors mulled reports that
China Development Bank
won't take a $2 billion stake in
Citigroup
(C) - Get Report
.
The Hang Seng dived 630 points, or 2.4%, to 25,837, while in China the Shanghai Composite Index lost 54 points, or 1%, to 5443.
"Hong Kong has got to take more pain," says Andrew Clark, a trader for SG Securities in Hong Kong. "If the index goes to 20,000, then people will come back because it will have fallen a good 35% from it's highs. At 24,000, people will say, 'yeah, it cheap, but not outstandingly cheap.'"
In late November, when the Hang Seng reached 25,861 points, there was a 20% rebound in the index, and when it reached the same level in December, there was a 10% rebound. The third time around, investors got no such reprieve.
Clark adds that funds may be shunning the Asian exchanges right now, withholding cash to buy into a potentially deeply discounted Citigroup rights issue in the U.S.
For the second day running, telecom stocks were the hardest hit.
China Telecom
(CHA) - Get Report
plunged 8.3% to HK$6.17, while
China Mobile
(CHL) - Get Report
tumbled 4.2% to HK$124.80, and
China Unicom
(CHU) - Get Report
lost 3.1% to HK$17.48.
Only
China Netcom
(CN) - Get Report
gained, up 1.5% to HK$24.45, as investors speculated that the much smaller telco may get a contract with
Apple
(AAPL) - Get Report
to supply the iPhone to China, after talks with market leader China Mobile fell through on Monday.
Not all market participants are convinced of the death of the deal with China Mobile, however. "Bottom line: Apple needs Mobile more than Mobile needs Apple. There are already plenty of iPhone knockoffs in China that are less expensive, and arguably as good," wrote Bryan Watson, a trader for Daiwa Securities in Hong Kong, in a note to dealers.
Most other trading was dominated by pronounced selling in blue chip stocks with large weightings in the Hang Seng.
HSBC Holdings
(HBC)
fell 2.1% to HK$120.80, and
PetroChina
(PTR) - Get Report
dropped 4.2% to HK$12.70.
Hutchison
(HUWHY)
gave back 3% to HK$82.90.
Dealers said they were also unloading positions in
FTSE/Xinhua A50
, an ETF similar to the U.S.-listed
iShares FTSE Xinhua
(FXI) - Get Report
,
Cheung Kong
(CHEUY)
, and
Hong Kong Exchanges
(HKXCF)
. FTSE/Xinhua A50 lost 1.3% to HK$25.70, while Cheung Kong fell 0.7% to HK$135.70. Hong Kong Exchanges dropped 3.6% to HK$184.90.
Mainland banking stocks were also sold after Joseph Yam, chief executive of the Hong Kong Monetary Authority, announced that a new qualified domestic retail investor program, which allows mainland individuals to buy Hong Kong shares, would be implemented earlier than expected.
The last of such announcements, in July 2007, sent the index soaring over 50%, but now investors are afraid the introduction of such a program will harm the fragile share prices of mainland companies.
In Shanghai,
China Merchants Bank
(CIHHF)
tumbled 3% to 41.81 yuan, and
Industrial & Commercial Bank of China
(IDCBF)
lost 2% to 8.12 yuan.
Bank of Communications
(BKFCF)
and
Bank of China
(BACHF)
both fell 1.9%, to 15.66 yuan and 6.77 yuan, respectively.
Olympic "theme" stocks were mixed.
Beijing Media
( BJGMF) dropped 5.6% to HK$5.20, while
Air China
(AIRYY)
gained 0.4% to 29.30 yuan, and realtor
Beijing North Star
(BEIJF)
lost 2.6% to 16.52 yuan.
In Japan, the Nikkei slumped below 14,000 for the first time in two years, down 138 points, or 1%, at 13,972. Bank shares suffered as investors continued to mull gloomy U.S. data.
Sumitomo Mitsui Financial
( SMFJY) lost 1.7% to 588 yen, while
Mizuho Financial
(MFG) - Get Report
shed 1.4% to 503,000 yen, and
Mitsubishi UFJ
(MTU)
declined 1.3% to 999 yen.
Exporters were also hit by a strengthening yen, which rose against the dollar for the fourth straight day. The yen was trading at 107.63 by the end of the Asian trading day vs. 108.16 previously.
Nintendo
(NTDOY)
dipped 1.7% to 59,000 yen, and
Honda
(HMC) - Get Report
plunged 4.4% to 3260 yen.
Kobe Steel
(KBSTY)
gave up 0.9%, to 348 yen.
Technology shares were led lower by
Yahoo! Japan
(YAHOF)
, which lost 1.3% to 45,950 yen.
A note by Goldman Sachs stated that Japanese stocks tend to reach a floor during or after the worst part of a recession in the U.S. Based on the bank's gloomy forecasts for the U.S., that would mean a bottoming-out of prices around mid-2008.
"However, given
Goldman Sachs' view that the forecast U.S. recession is likely to be relatively mild by historical standards, and starting valuations for Japanese equities are already at historical lows, the magnitude of further downside for Japanese stocks should be limited," wrote Gavin Parry, a trader for Helmsman in Hong Kong, in a memo to clients.
Parry adds that for long-term value investors, anywhere around the 14,000-point level for the Nikkei may represent a significant buying opportunity, and that recent selling in the market is a process of Japan "playing catch up" with Wall Street's plunge Friday.
In Taiwan,
Taiwan Semiconductor Manufacturing
(TSM) - Get Report
helped the Taiex, as the stock surged 4.7% to NT$57.50. The Taiex was the only gainer, and rallied 255 points, or 3.1%, to 8428.
The Bombay Sensitive Index in India tracked the Asian selloff, falling 477 points, or 2.3%, to 20,251.
Daniel M. Harrison is a business journalist specialising in European and emerging markets, in particular Asia. He has an MBA from BI, Norway and a blog at
. He lives in New York.