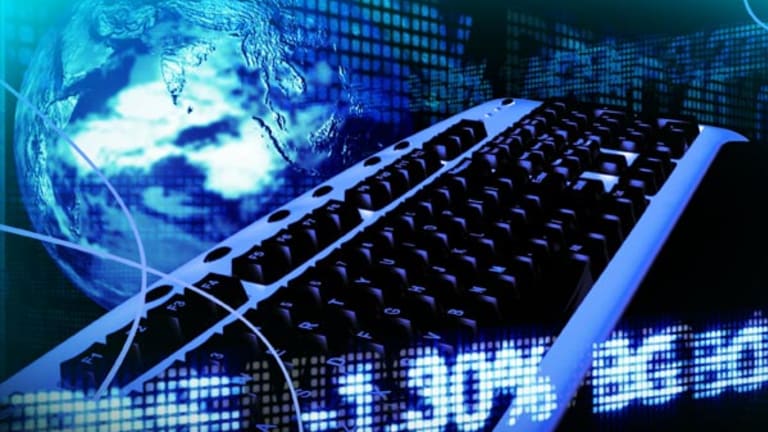 Asia: Gold Shines, Telcos Fade
Sector trading dominated the action that included gold trading as high as $914.
HONG KONG -- The Asian exchanges closed with mixed results Monday.
The Shanghai Composite Index gained 13 points, or 0.2%, to 5497, while the Taiwanese Taiex jumped 144 points, or 1.8%, to 8173, propelled higher by stocks like
Hon Hai Precision
(HNHPF)
, which gained 0.9%, to T$178.50. In Hong Kong, the Hang Seng fell 399 points, or 1.5%, to 26,468, as volume declined 14.8% from Friday, at HK$109.7 billion, or $14 billion. Gold pushed through $900 after hours, to a high of $914 an ounce. Japanese exchanges were closed for a national holiday, and reopen Tuesday.
"There is a short term rebound in
the Shanghai Composite Index, because of the correction during the second half of December," says Cheng Wei Qing, chief strategist at CITIC Securities in Beijing. "Everybody is talking about decoupling."
Qing adds that although he does not think that a decoupling of China and the U.S. is taking place, and that the Chinese economy may slow down in several quarters, "investors in the short term don't care about that."
In what was a highly political weekend for China, the opposition Kuomintang party won 81 parliamentary seats, or 51.3% of the national vote vs. 27 seats, or 37% for the democrats, while residents in Hong Kong protested on the streets over Beijing's announcement that it would delay elections on the island for the second time running, to around 2017.
Among the day's movers on the mainland, property shares gained, while banks sold off a bit.
Shanghai Lujianzui Finance & Zone Development
( SLUJF) gained 0.5%, to 2.37 yuan, and others followed.
Bank of China
(BACHF)
and
Industrial and Commercial Bank of China
(IDCBF)
both eased 0.1%, to 6.90 yuan, and 8.29 yuan, respectively, as investors took profits from last week's rally in the financial sector.
In Hong Kong, gold shone among a market that was broadly sluggish and experienced heavy profit taking among telecoms companies.
Sino Gold
( SIOGF) jumped 3.9%, to HK$56.85, while
Lingbao Gold
(LGBOF)
ended 2.6% higher, at HK$5.89.
Zijin Mining
(ZIJMF)
and
Zhaojin Mining
(ZHAOF)
resisted the index's selling pressure, finishing unchanged at HK12.86, and HK$40.30, respectively.
Among telecoms, investors liquidated positions in the afternoon session, when the Hang Seng lost its momentum.
China Unicom
(CHU) - Get China Unicom (Hong Kong) Ltd. Report
slumped 3.4%, to HK$18.04, while
China Netcom
(CN) - Get Xtrackers MSCI All China Equity ETF Report
lost 3.2%, to HK$24.10, and
China Mobile
(CHL) - Get China Mobile Ltd. Report
dipped 2.8%, to HK$130.20. Only
China Telecom
(CHA) - Get China Telecom Corp. Ltd. Report
gained, up 1.4%, to HK$6.73.
Most market participants in Hong Kong say that China Telecom has the most to gain from the current restructuring of the telecom industry. China Mobile announced it was calling off talks with
Apple
(AAPL) - Get Apple Inc. Report
as a result of the U.S. giant's demand for 30% margins, which it said was too high. Dealers noted however that this may be part of the negotiation process, and that a second round of talks may soon ensue.
Shares in
Esprit Holdings
tested what many predicted Friday would be a new HK$90 level for the Eurozone fashion retailer, and dropped 5.3% for the day, to HK$90.95.
Among properties, shares fell even as the Federal Reserve Fund Futures were pricing in a 75 basis point interest rate cut for the first time in Asian trading. Dealers noted that real estate investment trusts, or REITS, were cheap at current levels.
Hang Lung Properties
(HLPPY)
lost 4%, to HK$31.65, while
Cheung Kong
(CHEUY)
lost for the third day running, down 0.1%, to HK$136.70.
Citigroup noted in a research report issued to the bank's clients today that a 50 basis point rate cut appears likely in January, which would bring about more stability to global financial markets as a whole.
"Rate cuts to 31⁄2% along with some cooling in price pressures would help stabilize financial conditions sufficiently to promote a gradual return to trend with some recovery as well in credit and equity markets heading into 2009," wrote analyst Robert DiClemente.
Daniel M. Harrison is a business journalist specialising in European and emerging markets, in particular Asia. He has an MBA from BI, Norway and a blog at
. He lives in New York.