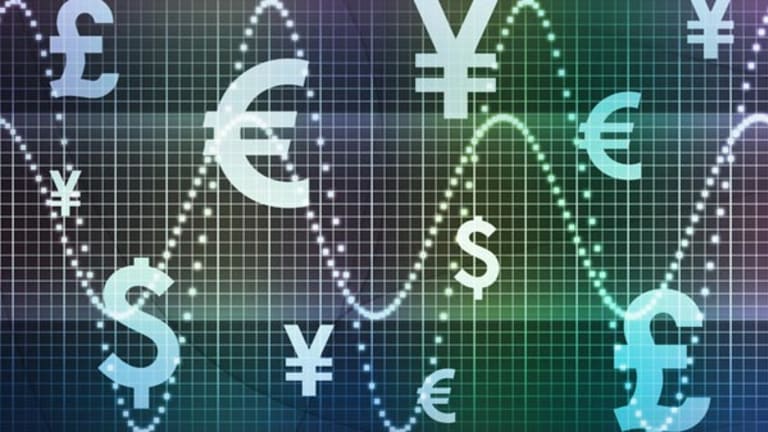 Asia: Buried By Bear Stearns News
The U.S. credit crisis appears to be leaking into the region's economies.
VELEZ-MALAGA, Spain -- Markets in Asia plunged while the Japanese yen surged to a high Monday, after the Federal Reserve cut interest rates by 25 basis points in a surprise move, and JPMorgan (JPM) - Get JPMorgan Chase & Co. Report agreed to buy Bear Stearns( BSC) for just $2 a share the day before. S&P Futures were plummeting 2.3% by the end of Asian trading.
In Hong Kong, the Hang Seng dropped 1152 points, or 5.2%, to 21,084, while China's Shanghai Composite Index dove 142 points, or 3.6%, to 3820. In Japan, the Nikkei lost 454 points, or 3.7%, to 11,787, representing its lowest close in two and a half years, as the yen rallied to 97.26 vs. the dollar by the end of trading.
"The Fed is pulling the strings, but it's not having much affect. The reality is that we can't keep bailing everyone out," says Justin Uquhart-Stewart, a director of global investor Seven Investment Management in London. "We're in the mud, and we're going to have to have some blood. Almost perversely, some bad news might be better news here, as investors wake up to what's going on while one or two banks go bust."
China Watch: Another Look-See at WuXi
var config = new Array(); config<BRACKET>"videoId"</BRACKET> = 1459186141; config<BRACKET>"playerTag"</BRACKET> = "TSCM Embedded Video Player"; config<BRACKET>"autoStart"</BRACKET> = false; config<BRACKET>"preloadBackColor"</BRACKET> = "#FFFFFF"; config<BRACKET>"useOverlayMenu"</BRACKET> = "false"; config<BRACKET>"width"</BRACKET> = 265; config<BRACKET>"height"</BRACKET> = 255; config<BRACKET>"playerId"</BRACKET> = 1243645856; createExperience(config, 8);
Some traders in Hong Kong were labeling the bearish trading day "Bloody Monday," although most acknowledge a strong support-level in the Hang Seng at 21,000.
Signs that the U.S. credit crisis appears to be taking a toll on individual Asian economies are also appearing. "We're seeing weakness in selling prices in the Hong Kong property market, perhaps as a ripple effect from U.S. subprime," says Bryan Watkins, a trader at Daiwa Securities in Hong Kong.
Property shares in Hong Kong all closed lower.
Cheung Kong
(CHEUY)
lost 5.7%, to HK$99.05, and conglomerate
Swire Pacific
(SWRAY)
slid 5.2%, to HK$16.32.
Lower interest rates, and stellar earnings results in Hong Kong and China were brushed aside as equities were heavily sold off everywhere in Asia.
China Shenhua Energy
(CUAEF)
reported an increase of 16.6% in net profit, while earnings of
CITIC Securities
, China's largest listed broker by market value, soared 415% in the same period. CITIC said that it earned 12.4 billion yuan, or $1.75 billion, but that wasn't enough to ease fears as investors focused instead on the broker's announcement that it "won't guarantee buying into Bear Stearns."
China Shenhua tumbled 8.9%, to HK$32.95, while CITIC gained 0.9%, to 58.50 yuan in Shanghai.
Investors ignored mixed earnings forecasts for telcos too, and sold the sector heavily. Telecoms stocks are viewed as momentum plays in Hong Kong, as they tend to rise and fall in line with the overall direction of the Hang Seng.
China Mobile
(CHL) - Get China Mobile Ltd. Report
shed 4.6%, to HK$102.50, and
China Telecom
(CHA) - Get China Telecom Corp. Ltd. Report
dive-bombed a double-digit percentage, by 10.1%, to HK$4.72.
China Netcom
(CN) - Get Xtrackers MSCI All China Equity ETF Report
lost 5.3%, to HK$20.55, and
China Unicom
(CHU) - Get China Unicom (Hong Kong) Ltd. Report
held up most, off 4.6%, to HK$16.32.
Among financials,
HSBC Holdings
(HBC)
lost 3.9%, to HK$118.10, and insurers were hit hard on fears of a slowdown in consumption on the mainland.
China Life Insurance
(LFC) - Get China Life Insurance Co. Ltd. Report
dipped 7.4%, to HK$25.70, and
Ping An
(PIAIF)
dove 7.6%, to HK$53.20.
Bank of China
(BACHF)
, which is China's most subprime-exposed bank, slumped 4.5%, to 2.96 yuan.
Surging commodity prices couldn't help many commodity producers skip the selloff, even as oil and gold hit record highs during the Asian day. Oil rose to $111.61 a barrel, while gold was selling for $1022.90 an ounce in Singapore afternoon trading.
PetroChina
(PTR) - Get PetroChina Co. Ltd. Report
slipped 6.6%, to HK$9.42 in Hong Kong, and rose 1.3% in Shanghai, to 22.61 yuan.
Aluminum Corp of China
(ACH) - Get Aluminum Corp. of China Ltd. Report
plummeted 8.9%, to HK$24.60. Gold miner
Zijin Mining
(ZIJMF)
, Hong Kong's largest by market cap, dropped 5.5%, to HK$8.74.
In Japan, the yen reached a two and a half year high vs. the dollar, at 95.73 yen, before falling back at the end of Asian trading. The weakening dollar prompted more rumors in Hong Kong and Shanghai that the Chinese government is closely monitoring the dollar "peg" on the island, and considering pegging Hong Kong's currency to the yuan renminbi.
A substantially higher yen mauled Japanese exporters, which face big losses for the first quarter on products sold overseas if the yen stays at current levels.
Nintendo
(NTDOY) - Get Nintendo Co., Ltd. Report
, for example, sells double the number of Wiis in the U.S. that it sells in Japan, while U.S. sales of automobiles are considered the staple income stream for Japanese car makers. Analysts anticipate an intervention by Japanese and global banks and governments if the dollar remains as weak as it is now.
Nintendo tumbled 5.8%, to 48,600 yen, while
Kobe Steel
(KBSTY)
dipped 3.3%, to 261 yen.
Canon
slid 4.3%, to 4200 yen, and
Honda
(HMC) - Get Honda Motor Co. Ltd. Report
gave up 4.1%, to 269 5 yen.
Other Asian markets tumbled, too. India's Bombay Sensitive Index tracked Hong Kong, and fell 5.7%, to a new low of 14,860. The South Korean Kospi held up most, mainly by deep value buyers of giants such as
Posco
(PKX) - Get POSCO Report
, falling 1.6%, to 1574. The Taiwanese Taiex fell 1.9%, to 8005.
Although the bloodbath in Asia is terrifies short-term investors, who are trying to judge an increasingly erratic market cycle, some longer-term value investors are viewing the big dips as a welcome buying opportunity.
"In many ways we quite like these markets, because we can get the same companies we like at 20% or cheaper than we could four months ago," says Hugh Young, who manages $37 billion for Aberdeen Investment Management in Singapore. "We don't lose any sleep at night. On the odd day recently we've had clients who say they want to give us more money."
Young adds that Asia is still largely subprime-free, and that the "underlying growth" for the next 5 to 10 years remains strong, despite recession in the U.S.
Be sure to check out the Far East Portfolio at Stockpickr.com to find out which stocks in India and China are making big moves and announcing major news.
Daniel M. Harrison is a business journalist specialising in European and emerging markets, in particular Asia. He has an MBA from BI, Norway and a blog at
. He lives in New York.