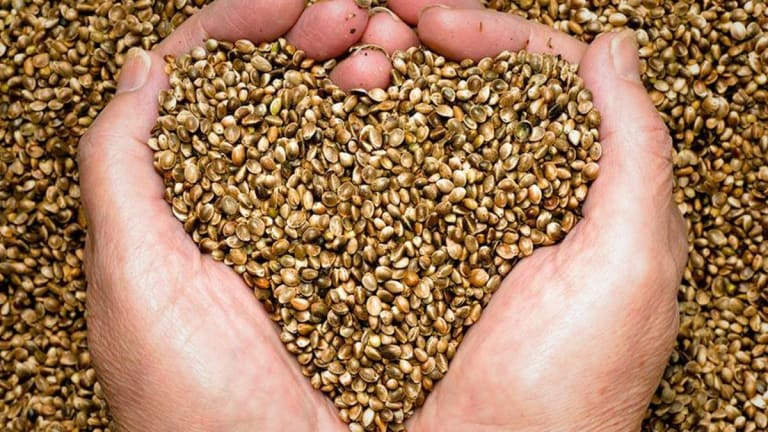 As Canada OKs Pot, Research Advances Could Follow
As Canada becomes the second country after Uruguay to allow recreational use of cannabis, advances in pot research could follow.
Canada has become the second nation after Uruguay to allow recreational use of cannabis, opening the door for advances in research and business opportunities in the country.
While U.S. states like Massachusetts have unrolled legalization efforts, Canada's law -- which took effect Wednesday, Oct. 17 -- will allow for greater advances in research of the drug, said the nation's government. 
By legalizing pot use, Canada's government said it can better study the health effects of the drug, which will in turn lead to further medical research in the area - potentially good news for companies such as Tilray Inc. (TLRY) - Get Free Report , which focuses medical marijuana products, and Canopy Growth Corp. (CGC) - Get Free Report , which recently announced plans to boost its research and development capabilities. For its part, Canada's health commission is investing nearly $7.7 million to study the mental health affects of cannabis use.
"The Mental Health Commission of Canada recognizes this as an important opportunity for Canada to become a global research leader in this area," said the Mental Health Commission of Canada in a statement on Wednesday.
While U.S. federal law strictly opposes pot use, Canada is already one of the world's biggest consumers of cannabis, with two in five of its citizens saying they've used a pot product at least once, according to the nation's health commission.
Despite the nation's buzz around legalizing pot, however, stocks for several leading pot companies fell upon the news: Tilray, Canopy Growth, Medmen Enterprises Inc. (MMNFF)  and Aurora Cannabis Inc. (ACBFF)  were all down from the previous days close by late Wednesday morning.
Research of medical marijuana in the U.S. has been mostly blocked, largely because the drug is outlawed nationally, according to the National Institutes for Health. Some restrictions have been eased in recent years, however, and the FDA has approved two prescription drugs based on components of marijuana, dronabinol and nabilone, to be used in cancer therapy.