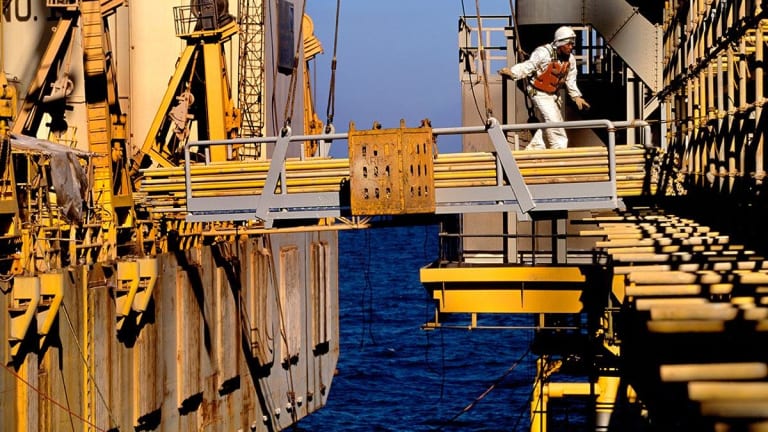 Aramco Considers M&A Ahead of IPO; Danaher to Split -- ICYMI
Here's what you need to know now for Thursday, July 19.
Investors will just keep waiting for the Saudi Aramco IPO. In the meantime, the state-owned oil company will fine-tune its portfolio to be the most attractive it can be. The world's biggest oil company said Thursday, July 19, it was pondering an investment in Saudi Basic Industries Corp., or Sabic, as part of a strategy "of rebalancing its portfolio by moving further into downstream and the petrochemical sector." Riyadh-based Sabic is the world's No. 4 chemicals company and could provide Saudi Aramco with a ready-made, and politically palatable, route to quickly expand its exposure to the petroleum-based chemicals that are a key market for its crude. It would provide access to revenue streams and operational expertise outside of Saudi Arabia via Sabic's overseas investments, which include a $2.5 billion, 25% stake, in Swiss petrochemicals group Clariant AG, that was acquired in January.
Danaher (DHR)  is splitting itself up. The company, which counts Third Point's Dan Loeb as a significant investor, said on Thursday that it's spinning off its dental unit into a separate publicly-traded company. The unit makes dental consumables and equipment. The soon-to-be new division, DentalCo., had about $3 billion of revenue in 2017. The spinoff is expected to be tax-free for Danaher shareholders and close in the second half of 2019. Danaher shares jumped 5% to $103.66 a share on the news of the split. DentalCo. will be headquartered in Southern California. Activists like Loeb often push targeted corporations to spin off divisions into independent publicly-traded businesses as a means of capturing share-price value. Nevertheless, it is unclear whether Loeb had any significant influence at Danaher. Loeb reported in May that he held a 0.5% position, roughly $318 million of the $73 billion market capitalization company. For more info on Danaher check out Action Alerts PLUS, a charitable trust run by Jim Cramer that owns the stock.
Markets Today: Stocks fell on Thursday, July 19, as trade war concerns held down shares and as earnings season kicked into high gear. The Dow Jones Industrial Average fell 135 points, or 0.53%, to 25,065, the S&P 500 declined 0.4% and the Nasdaq lost 0.37%.
This is an excerpt from "In Case You Missed It," a daily newsletter brought to you by TheStreet. Sign up here.