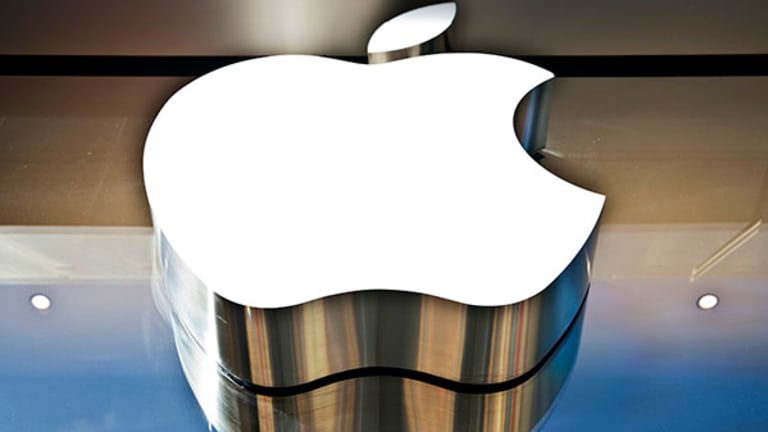 10 Surprising Things That Are Worth Less Than Apple
No company is worth more than Apple. With a market cap of $700 billion, some economically powerful, industrialized countries don't even equate to Apple's worth.
Updated from Nov. 20 to reflect that Apple's market cap has surpassed $700 billion.
NEW YORK ( TheStreet) -  Apple's (AAPL) - Get Apple Inc. Report stock market value is now a staggering $700 billion, making it not only the world's biggest company but an economic force that dwarfs many countries' GDP and stock markets.
The growth has been phenomenal. Just over a year ago, the value of Apple's outstanding shares was about $460 billion. Now, with analysts raising their price targets on the stock, it won't be long before Apple reaches a $1 trillion valuation, with some hedge fund managers, including David Einhorn, having called for $1 trillion valuation in the past.
Apple's iPhone 6 is already selling well above expectations and sales haven't even begun on its Apple Watch, set for release in early 2015. The company is well-positioned to once again exceed expectations in the coming year.
Here, then, are ten things that Apple is worth more than. Some of them surprised us too.
1. The value of Google (GOOG) - Get Alphabet Inc. Class C Report , Yahoo (YHOO) , Intel (INTC) - Get Intel Corporation Report , and HP (HPQ) - Get HP Inc. Report combined

The combined market cap of some of the most well-known Apple competitors is $651 billion. When it comes to the combined power of the world's largest search engines, however, Apple isn't as large: The market caps of Google, Microsoft (MSFT) - Get Microsoft Corporation Report and Yahoo! add up to $813 billion.


2. Four Samsungs
Apple has long been accused of imitating Samsung (SSNLF) innovations in its top-of-the-line smartphones. With a market cap of $161 billion, Samsung would have to clone itself three times to be as large a company as Apple.
Must Read:Warren Buffett's Top 25 Stocks
3. Russian Stock Market
Numbers crunched by Bloomberg value the Russian stock market at $531 billion. If you owned all of Apple, sold it, and then bought every company in the Russian stock market, you'd still have over $100 billion left over to buy as many iPhones as you could ever need.
4. The 16 Richest Americans
Bill Gates, Warren Buffett and 14 of their peers are worth a combined $665.6 billion.
Must Read:How Buffett, Soros and Other Billionaires Invested in the Third Quarter
5. The Pentagon's Annual Budget
The Pentagon spent $615.1 billion in its 2014 fiscal year.
6. Switzerland's GDP - $646.2 billion
The country is synonymous with banking and fine things like luxury watches and decadent chocolate.

7. The economies of Thailand, Cambodia, Vietnam, Laos, and Burma combined
The five neighboring countries collective GDP's add up to $656 billion.
8. 17,693.8 tons of gold
At just under $1,200 per ounce, $676 billion would buy you a staggering 17,693.8 tons of gold. That's more than 10% of all the gold that will ever be mined in the world.
9. 1,631 Airbus A380 Jets
Apple's $676 billion will buy about 1,631 Airbus (AIR) - Get AAR CORP. Report A380s, the world's largest plane, which cost $414.4 million each. Airbus has received only 318 orders for its double-decker jumbo jet. 
10. 48 Gerald R. Ford Class Aircraft Carriers
The U.S. is currently building the most expensive class of aircraft carrier ever, at a cost of $13.9 billion each. This behemoth weighs 224 million pounds and is 25 stories high. Apple is worth nearly 50 of these giants. 
- Written by Scott Gamm for TheStreet.
More Slideshows You Might Like
14 Best Places in the World to Live and Work If You Are an Expat

Amazon's 10 Best Books of 2014: Debut Novel Everything I Never Told You No. 1

The 10 Most Obscenely Expensive Homes in the World and Their Filthy Rich Owners