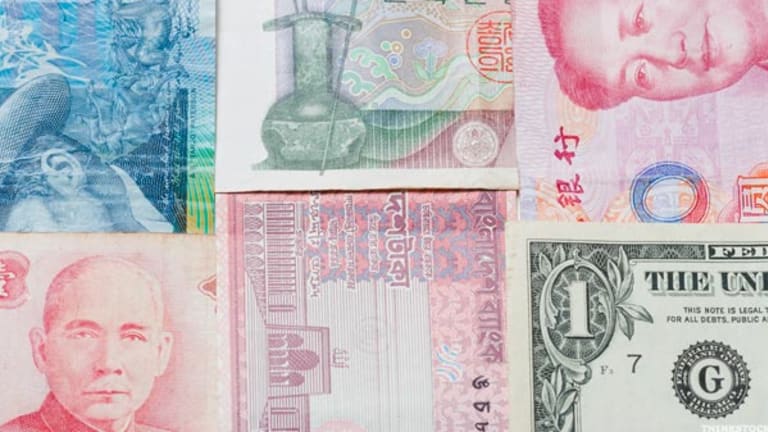 Apple Quarter Could Aid Battery Makers
Inside every iPod, iPhone and Apple laptop is a lithium ion battery.
Makers of lithium ion batteries could get a lift from
Apple's
(AAPL) - Get Apple Inc. Report
fourth-quarter earnings and revenue that topped analysts' estimates.
The performance bodes very well for makers of lithium ion batteries such as
China Bak Battery
(CBAK)
,
Advanced Battery Technologies
(ABAT)
,
Hong Kong Highpower Technology
(HPJ) - Get Highpower International, Inc. Report
and
China Digital Communication
(CMTP.OB)
, none of which have yet released quarterly results.
All of these stocks are public and liquid, but they trade on very different multiples, so investors should select carefully. China Bak is one to avoid for now, while China Digital could be the next home run. Advanced Battery and Hong Kong Highpower look fairly valued, but could benefit further if there are any positive earnings surprises.
Inside every iPod, iPhone and Apple laptop is a lithium ion battery. The lithium ion battery has become smaller, more energy efficient and longer lasting, effectively replacing the previous generation of nickel metal hydride batteries. The four companies are all competitors in this market and are currently enjoying high margins as demand for products such as those made by Apple continues to soar. Apple's strong results provide a great barometer for what to expect from upcoming earnings reports by these battery makers, all of which should enjoy a strong pick-up in revenue.
Following the initial public offering of
A123 Systems
( AONE), China Bak's stock price is up more than 50% as enthusiasm has grown for next-generation battery makers. But like A123, CBAK is a money-losing company. I would expect to see significant revenue growth from CBAK this quarter, but unless it can effectively double sales from the previous quarter, it is unlikely to break even in the coming quarter.
Following its recent run-up from below $3 to nearly $5, the company is currently valued at a $260 million market cap despite making only a small profit in one of the past eight quarters. Despite the hype for batteries, this is a stock that should be avoided by investors who focus on fundamentals.
Hong Kong Highpower also has enjoyed a spectacular run-up due in large part to the A123 IPO. The stock was trading at $1.38 in August and now trades in the $4 range. The stock looks intimidating based on its trailing 12-months price-to-earnings multiple of 30 times, but this doesn't factor in HPJ's huge growth potential.
The company recently signed a contract with Siemens Gigaset Communications to supply batteries under the Gigaset name in Europe. This demonstrates some concrete progress in the company's transition from being a supplier of nickel metal hydride batteries into a producer of higher-margin lithium-ion batteries.
The current wave of good news is already factored into the share price, but there could still be room for more upside if Hong Kong Highpower reports very positive quarterly results. The company already put out an interim report saying that sales for July and August are up 8% vs. the comparable period a year ago.
The positive results for Apple and Hong Kong Highpower bode extremely well for
China Digital Communication Group
(CMTP.OB)
. The company derives 68% of its revenue from lithium ion batteries for hand-held consumer devices such as MP3, MP4 players, cell phones and cameras. Despite significant revenue growth, the company still trades at around $9-$10, sporting a trailing 12 months P/E of only seven times earnings. As a result, any positive surprise in earnings could put this stock up close to the $20-$25 mark, in line with HPJ. The company has gross margins in excess of 30% and over $10 million of cash with no debt.
ABAT has long been in the small-sized lithium ion battery business, but has more recently expanded into the larger-format lithium ion battery for use in electric vehicles.
The company recently signed a $8.7 million contract with Beijing-based
U Long Run Sheng Technology Development Co.
to supply electric vehicle batteries. Separately, ABAT recently raised approximately $20 million in an equity financing, the proceeds of which will presumably be used to fund its upcoming acquisition of a Shenzhen-based, small-format battery maker (name yet to be disclosed). Adjusted for the equity offering, ABAT trades at approximately 13 times trailing 12 months' earnings. The company has over $60 million of cash on hand, but much of it is presumably committed to its various acquisition and expansion plans.
At the time of publication, Pearson was long CMTP.OB
.
The author can be reached at comments@pearsoninvestment.com.
Rick Pearson is a Beijing-based private investor focusing on U.S.-listed China small-cap stocks. Until 2005, Pearson was a director at Deutsche Bank, spending nine years in equity capital markets in New York, Hong Kong and London. Previously, he spent time working in venture capital in Beijing. Mr. Pearson graduated magna cum laude with a degree in finance from the University of Southern California and studied Mandarin for six years. He has frequently lived, worked and traveled in China since 1992.