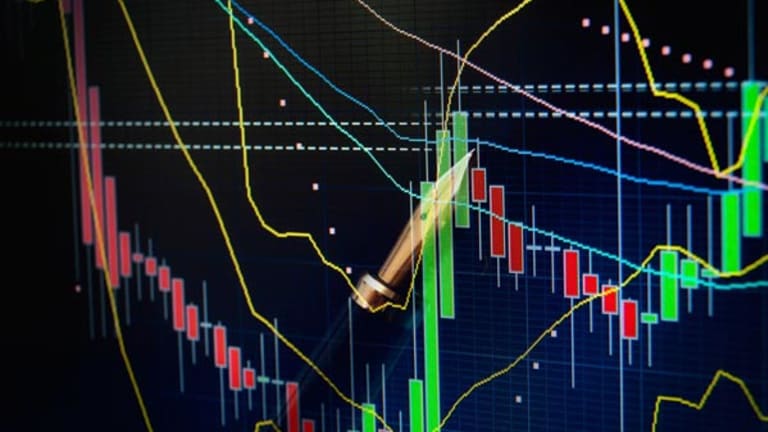 This column was originally published on RealMoney on May 29 at 11:00 a.m. EDT. It's being republished as a bonus for TheStreet.com readers. For more information about subscribing to RealMoney, please click here.
One of the bigger challenges of doing research in the financial markets these days is created by the biggest and most comprehensive tool for research: the Internet. The good news is that there is an abundance of available resources on the Web for finding out almost everything you ever wanted to know about your stocks.
(That includes
with authors like me, who are willing to opine on reader requests like today's
Apple
(AAPL) - Get Apple Inc. (AAPL) Report
,
AMD
(AMD) - Get Advanced Micro Devices, Inc. Report
,
UnitedHealth
(UNH) - Get UnitedHealth Group Incorporated Report
,
Birch Mountain
(BMD)
and
Pfizer
(PFE) - Get Pfizer Inc. Report
.)
The bad news is that there is an abundance of available
distractions
on the Web, too.
How many times have you logged on with the intent of doing some market research -- whether on your existing portfolio or in search of some new investing opportunities -- only to find yourself surfing totally unrelated sites? Before you know it, you've spent 15 or 20 minutes entertaining yourself before you get back on track.
This all-too-common tendency to succumb to distraction hurts you in two main ways.
1
.
Time cost
. This lack of focus eats up precious time. Time spent aimlessly surfing the Internet is time that you do
not
spend doing your research. If you have a demanding job and a family, you've probably had to carve out time specifically to do research. When you choose to let yourself use that time to surf the Internet aimlessly -- and it is a choice -- you're wasting something as precious as your capital.
2
.
Lost focus
. Non-market surfing takes you away from the task at hand. When you finally do get back on task, it takes you a while to regain your concentration and focus. And once you've disembarked from a train of thought, it's hard to catch it again. That could be a lost opportunity.
The cumulative effect is that you wind up missing trades, making uninformed decisions or walking around in a constant state of sleep deprivation. The predictable result is that you'll conclude you don't have the time or ability to manage your own money.
That conclusion might be the right one, but you shouldn't arrive at it through the wrong analysis. You may have sufficient ability, interest and talent to be a successful trader or investor. But if you don't hone the organizational skills to do the requisite tasks in a time-efficient manner, you put yourself at an extreme disadvantage.
At best, this business is really tough. Don't make it even tougher by diluting your work time with distractions.
Tomorrow, I'll look at a few ways to help you stay on track. Meanwhile, let's get to those reader picks.
This weekly chart of Apple shows a stock that has broken out above $100 on heavy volume and is walking along the upper Bollinger Band. With the iPhone release just a few weeks off, there's no reason to sell now. Instead, I'd just keep a trailing stop running slightly below the weekly lows.
I've been getting a lot of questions about AMD from readers who wonder if the stock has bottomed out. From the looks of this daily chart, it very well could be starting a sustained climb above the April lows.
But after such a sustained decline, there is a lot of pain for the bulls to work through. I'd be careful about making a big commitment to AMD now, and instead would protect my position with a stop just a bit below the 50-day moving average.
I'm using a line chart in a weekly timeframe for UnitedHealth in order to clean up all the noise. Here, we can see a stock that has been making a series of higher highs and higher lows since mid-2006. The relative strength index has been confirming the uptrend, with the low edge of the channel right about the midline. I'd protect my profits with a stop just a bit below the uptrending channel.
Birch Mountain broke above resistance in early April but now has reversed that breakout and is dropping lower. If you're looking for a buying opportunity in this stock, you might get your chance soon enough. I'd look for support around $2.50, right where the stock broke out in February. If the stock fell that low, I'd protect a long entry with a stop around $2.30.
Pfizer broke above its April high of $27 and is continuing the next leg up. RSI still confirms the uptrend; it hasn't reached the mid-April high, but isn't flashing any kind of a reversal sign yet. I'd keep a stop just below the breakout level.
Be careful out there.
Please note that due to factors including low market capitalization and/or insufficient public float, we consider Birch Mountain Resources to be a small-cap stock. You should be aware that such stocks are subject to more risk than stocks of larger companies, including greater volatility, lower liquidity and less publicly available information, and that postings such as this one can have an effect on their stock prices.
At the time of publication, Fitzpatrick had no positions in any of the stocks mentioned in this column, though positions may change at any time.
Dan Fitzpatrick is the publisher of
, an advisory newsletter and educational forum dedicated to teaching effective risk management and trading methodologies to aspiring traders and investors. He is a former hedge fund manager and a member of the Market Technicians Association, and he now trades from his home in San Diego, Calif. While Fitzpatrick holds various securities licenses, he does not give recommendations to buy or sell stocks. Under no circumstances does the information in this column represent a recommendation to buy or sell stocks. He appreciates your feedback;
to send him an email.