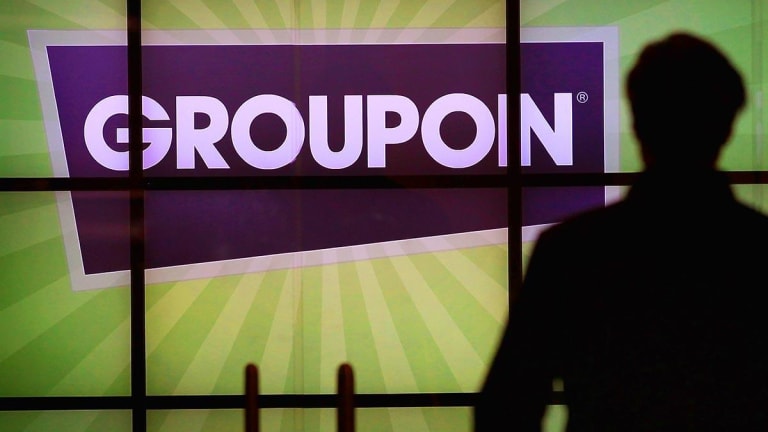 Anticipated Chinese IPO Off to Rocky Start; Groupon Has Buyers? -- ICYMI
Here's what you need to know now for Monday, July 9.
We don't typically talk international markets here but this seemed like too big an opportunity to pass up, as it was a difficult first day for one of this year's biggest initial public offerings. Shares in Chinese mobile phone manufacturer Xiaomi opened on Monday in Hong Kong at HK$16.60 ($2.12), below their IPO price of HK$17, and fell steeply before recovering early afternoon to trade just below their listing price. "A break-even first day of trading is a disappointment for any IPO," writes The Deal's Paul Whitfield, "But the failure to post a gain is particularly frowned upon in Hong Kong where investors often borrow money to invest in listings in the expectation of a quick profit." It is interesting juxtaposition to the white hot U.S. IPO market that has been very kind to most companies. TheStreet's Annie Gaus takes a look at the record-setting IPO market in the U.S. and the next big companies to watch. Hopefully, they turn out better than Xiaomi did in its inaugural trading day.
Groupon (GRPN) - Get Free Report  is reportedly on the block. Despite many investors' instincts that the company is not in the best shape -- shares had fallen almost 20% since the start of 2018 -- all indications point to the company having lots of interest. Alibaba (BABA) - Get Free Report  and IAC/InterActive (IAC) - Get Free Report  , are among the potential suitors, according to industry watchers. Facebook (FB) - Get Free Report  , Priceline undefined  , John Malone's Qurate Retail (QRTEA) - Get Free Report  and Alphabet (GOOGL) - Get Free Report  , could also get involved. "At the top of my list is Priceline," one analyst tells Chris Nolter at TheStreet's sister publication The Deal. "The travel site could pick up Groupon to boost its local e-commerce, and purchase Yelp Inc. (YELP) - Get Free Report  to build local advertising," Chris adds. As a stand-alone company Groupon is a tough pill to swallow in many ways, in my opinion. Its database of deals and its outreach could be easily replicated by a tech giant, especially those with hyperlocal ad targeting. At the same time, a company like Alibaba could provide a capital boost and could increase the global scale of Groupon but it still doesn't change the fact that much of Groupon's business is tied to its own ecosystem, one that may be tough to expand in a world already saturated with deals-of-the-day fodder and ever-expanding travel options. The ball is in the bankers' court to see if they can sell this thing, though I think they'll be hard-pressed to find an offer as rich as Alphabet's 2010 offer of $5.75 billion, which was rebuffed as too low.
Markets today: Stocks on Wall Street logged a third straight day of gains Monday as investor sentiment remained buoyant after the U.S. jobs report showed solid growth with little underlying inflation pressure. The Dow Jones Industrial Average rose 320 points, the S&P 500 and the Nasdaq also rose.
This is an excerpt from "In Case You Missed It," a daily newsletter brought to you by TheStreet. Sign up here.