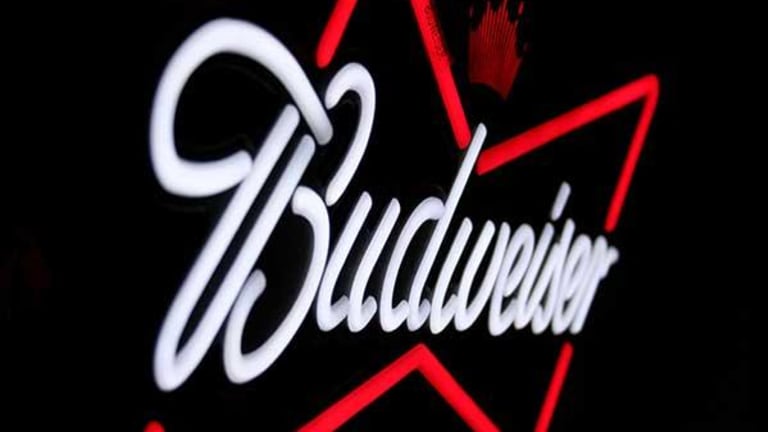 Anheuser Busch Inbev (BUD) Stock Falls on Concerns About SABMiller Deal
Anheuser Busch Inbev (BUD) stock is down this afternoon after SABMiller reportedly halted its integration work with the company.
NEW YORK (TheStreet) -- Shares of Anheuser Busch InBev (BUD) - Get Report are declining 3.62% to $122.02 on heavy trading volume Wednesday afternoon after SABMiller (SBMRY) halted its efforts to integrate its operations with the Belgium brewer's, sources told the Wall Street Journal.
SABMiller's board is discussing with shareholders the sweetened takeover offer AB InBev proposed on Tuesday.
London-based SABMiller started to work with AB InBev in the spring to integrate finance, technology, procurement and certain supply-chain functions, the Journal reports. The integration was suspended after AB InBev revised its offer without consulting SABMiller. 
AB InBev indicated that the most recent cash-and-stock offer would be its final.
SABMiller's board will consider factors such how a weaker pound has eroded the cash portion of the deal and what the company's valuation would be if the acquisition doesn't close, according to the Journal. 
A decision could come within days.
About 2.66 million shares of AB InBev have been traded so far today vs. its average trading volume of roughly 1.63 million shares per day.