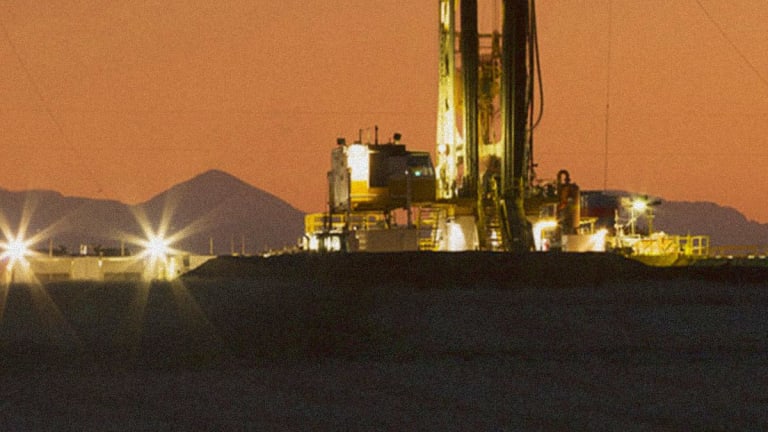 Anadarko Wins Big in Colorado; M&A Wave Continues -- ICYMI
Here's what you need to know for Wednesday, Nov. 7.
The predicted outcome of the Midterm elections sent the markets on a hot streak Wednesday. Anadarko Petroleum APC, in particular, rose 6% after a measure in Colorado that would have required all new oil and gas wells to be a minimum of 2,500 feet -- about half a mile -- from occupied buildings and "vulnerable areas," such as parks and irrigation canals, was defeated. Our Tom Terrarosa has been all over this development covering the machinations of this proposal "Now that Proposition 112 is behind us, I expect Anadarko's significant free cash flow generation and oily production mix to regain favor in the market," added Jeff Marks, the senior portfolio analyst for Jim Cramer's Action Alerts PLUS charitable trust, which owns shares of Anadarko.
Merger Monday was extended with a number of big-ticket deals being announced. As IBM Corp. 's (IBM) blockbuster purchase of Red Hat (RHT) focuses attention on open-source container technology, VMware Inc. (VMW) said Tuesday that it is buying Heptio, which helps companies implement the Kubernetes container platform. The Deal flagged Heptio as a potential target in late October after IBM announced plans to buy Red Hat for $34 billion. Oil producer QEP Resources (QEP) said Wednesday, Nov. 7, it will sell its Williston basin assets in North Dakota and Montana to Vantage Energy Acquisition Corp. (VEAC) for $1.65 billion in cash and up to 5.8 million shares of the buyer's stock, which were worth about $58.3 million at Tuesday's close. The sale for QEP follows a roughly seven-month marketing process launched by BMO Capital Markets Corp. in late spring. Again, as The Deal reported in June, BMO sent out marketing teasers in April for the assets, which consist of about 97,700 net acres broken across two packages. Italy's Parmalat has agreed to buy Kraft Heinz's (KHC) Canadian natural cheese business as it extends its North American footprint. Parmalat said late Tuesday, Nov. 7, that it will pay C$1.62 billion ($1.24 billion) for certain assets, including Cracker Barrel, P'tit Quebec and aMOOza. The transaction followed a competitive bidding process, Parmalat said, though Kraft did not disclose when it put the unit on the block.
Markets today Stocks rose solidly on Wednesday, Nov. 7, as investors reacted to the Democrats taking back control of the House of Representatives for the first time since 2010, a result that could potentially frustrate key economic initiatives from Donald Trump. The outcome of the midterms played out as many experts expected: Democrats won a majority of seats in the House of Representatives while Republicans retained control in the Senate. Democratic gains in the House were fueled by a wave of voter dissatisfaction with Donald Trump despite his record on jobs, the economy and the broader financial markets. The Dow Jones Industrial Average rose 545 points, or 2.1%, to 26,180, the S&P 500 was up 2.1%, and the Nasdaq surged 2.6%.
Michael D. Brown, Assignments Editor, TheStreet Inc.
Not already receiving In Case You Missed It daily?
Sign up here for this newsletter and other great free content from TheStreet