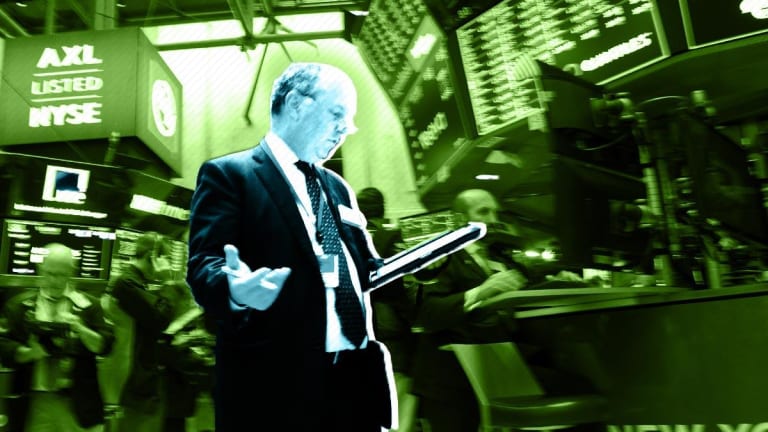 Analyze Any Way You Like, September Is a Bad Month for Markets
Here's a trend to consider.
You can macroeconomize this and company-specific analyze that as much as you want, but the fact is, September is historically a rough month for the market.
"Since 1950, no month sports a lower average return than September, with the S&P 500 Index undefined down 0.47% on average," Ryan Detrick, senior market strategist at LPL Financial, wrote in a note Tuesday, Sept. 4.
The trend is worse for the past 20 years - during which September has seen an average loss of about 0.7% on the S&P 500. The past 10 years, however, haven't been as bad, as that period has produced the longest bull run in American history. That period has seen an average September drop of about 0.1%. 
If the S&P 500 starts off above its 200-day moving average in September, it usually has a good month, the note said. But if it starts off below its 200-day moving average, it usually falls 2.7% for the month. Tuesday hasn't been a good day for U.S. stocks, with the S&P 500 down 0.39%, the Dow Jones Industrial Average I:DJI down 0.34%, and the Nasdaq I:IXIC down 0.54%. 
This doesn't necessarily mean doom and gloom for the market on any sustained basis, although most on Wall Street do recognize there are real fundamental risks to the market, from both macro and micro perspectives. 
But even from a non-fundamental perspective - that is, one based on trends rather than company operations and consumer and business spending - one can argue this September won't behave in the way it has historically. "Since 2009, the S&P has risen every year except one from September 1st to October 31st... with 2016 being the only where the S&P saw a decline (of 2.0%)," Miller Tabak strategist Matt Maley noted. 
Aside from troubleshooting about whether or not the bull run will soon end, and aside from which behavioral category this September will fall into, the mid-terms are around the corner. That can bring about some volatility. "We'd be surprised if volatility didn't pick up given mid-term years tend to see big moves in the months leading up to the November election," Detrick wrote. 
Start, and end, your trading day right with TheStreet's 'Daily Snapshot' on your favorite smart-speaker. Learn more about TheStreet's market coverage for your trusted smart-speaker here.