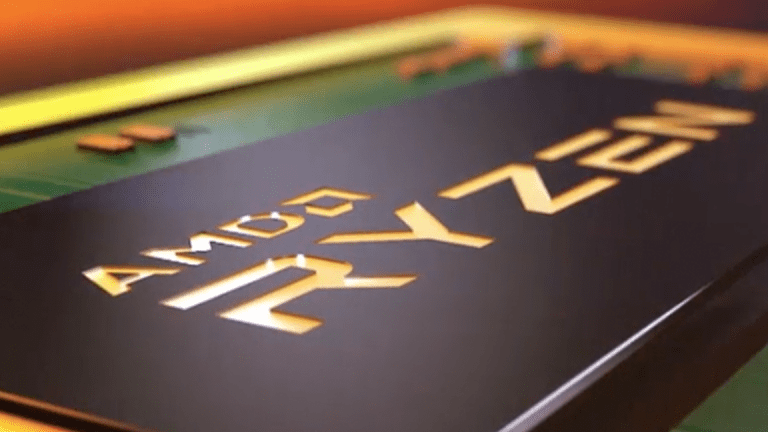 AMD Shares Explode After Solid Q1, Robust Outlook That Defies Chip Sector Gloom
AMD is set to open at a one-month high Thursday after swinging into profit for the first quarter and issuing a robust outlook for its gaming and cryptocurrency mining chips.
Advanced Micro Devices Inc. (AMD) - Get Advanced Micro Devices Inc. Report shares surged Thursday after the U.S. chipmaker beat analysts' forecasts for first quarter earnings and issued a robust sales outlook despite increasing concerns over demand in the global semiconductor industry.
AMD said revenues for the three months ending in March hit 1.65 billion, thanks to strong sales for its Ryzen and Radeon processors that drove a 40% increase from the same period last year.  AMD said net income came in at $81 million, or 8 cents a share as the Santa Clara, California-based group swung from a first quarter loss last year. AMD also said it expects stronger demand for its gaming and cryptocurrency mining chips to support sales in the current quarter, a forecasts that contrasts with several big-name chipmakers such as Taiwan Semiconductor and SK Hynix. 
"We do think this is a different cycle," AMD CEO Lisa Su told analysts on a conference call. "That being the case, we do see a bit of volatility and that's why we are putting into our forecast for the second quarter and the second half a little bit lower blockchain demand, but that's more than made up for by the other new products and the way the new products are ramping in the business."
AMD shares were marked 12.12% higher in New York Thursday, the second biggest gain of the year, to change hands at $10.89 and take the stock's year-to-date gain to 5.8%, well shy of the 11.3% gain for rival Intel Corp. (INTC) - Get Intel Corporation Report
AMD said it operating margin tripled from a year ago to 9% and that its computing and graphics segement generated a $1.12 billion in sales, up a staggering 95% from the same period in 2017.
"Our Ryzen offerings outperformed our expectations in Q1, accounting for approximately 60% of client processor revenue and contributed to strong sequential double-digit percentage growth in client revenue," Su said. "The strength in Radeon products was driven by both gaming and blockchain demand. We believe blockchain was approximately 10% of AMD revenue in Q1 2018."