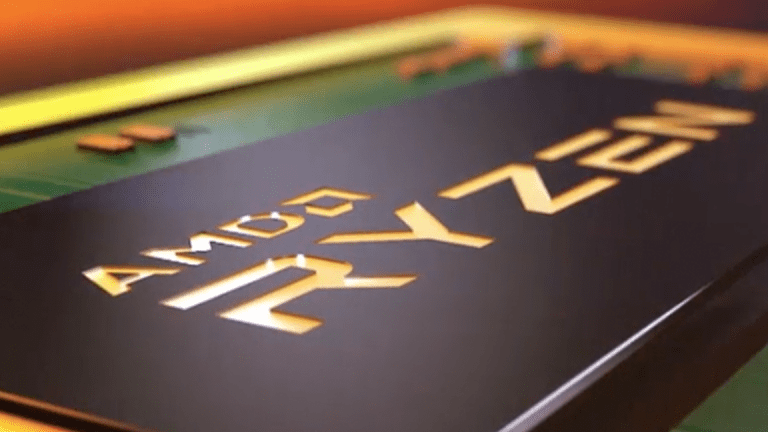 AMD Rises Above the Competition; Loan Losses Mount for Big Banks -- ICYMI
Here's what you need to know now for Thursday, April 26.
Markets rose across the board Thursday highlighted by the Nasdaq, which rocketed more than 100 points higher on the back of strong tech earnings and ahead of reports from Intel (INTC) - Get Intel Corporation Report  , Amazon (AMZN) - Get Amazon.com Inc. Report  and Microsoft (MSFT) - Get Microsoft Corporation Report  after the close. More on those from TheStreet.com.
You just had to wonder if the entire chip sector would disappoint after taking it on the chin recently when Micron (MU) - Get Micron Technology Inc. Report  let its cat out of the bag and reduced guidance a week or so ago. That stopped, thanks to Advanced Micro Devices (AMD) - Get Advanced Micro Devices Inc. Reporton Thursday as the company saw shares jump 14.2% after the U.S. chipmaker beat analysts' forecasts for first-quarter earnings and issued a robust sales outlook despite increasing concerns over demand in the global semiconductor industry. Jim Cramer sat down with AMD CEO Lisa Su today and writes about how she took the company from the brink of bankruptcy to one of the darlings of the semiconductor industry over on our sister site Real Money. Elsewhere in the chip sector, Qualcomm (QCOM) - Get QUALCOMM Incorporated Report  shares rose after the company's quarterly earnings and sales topped Wall Street estimates even though its third-quarter guidance came in below forecasts.
Sure, this and next week's earnings are the talk of the town, but how quickly we move. Not TheStreet's Bradley Keoun, who dug back into the numbers from Wall Street's financial sector. In his latest analysis, Brad points out that Wells Fargo (WFC) - Get Wells Fargo & Company Report , Bank of America (BAC) - Get Bank of America Corporation Report and Action Alerts PLUS holding Citi C have quietly racked up billions of dollars of losses that, under the vagaries of U.S. accounting rules, they've been able to avoid recognizing in quarterly earnings reports. The losses are due to rising U.S. interest rates, which has eroded the value of hundreds of billions of dollars of Treasury bonds, mortgage-backed securities and other assets that banks hold as investments, alongside their portfolios of loans. It's the basic tenet of bond math: When yields go up, prices go down. The bond losses show how rising interest rates, which many investors speculated would lead to fat profits for big banks, can be a double-edged sword. But the banks are able to record those losses against something known as "other comprehensive income" instead of EPS.
Facebook (FB) - Get Meta Platforms Inc. Report came roaring back to life Thursday after posting promising earnings a day earlier that eased investors' concerns over the company losing business in the wake of the Cambridge Analytica scandal. If I were a stock picker, and I'm not, I'm a journalist and proudly so, my instinct would have been to tell you to buy the stock following its recent sell-off. Let me explain: As someone who grew up with the internet I wasn't all that freaked out by the data breach. It's the internet people, if someone wants your information they are going to get it. I think that's just something I have become comfortable with. At the same time, if there was someone I'd trust to help keep my data safe, its Facebook and that really hasn't changed. Mark Zuckerberg and the Facebook crew have the best people in the business working to make sure that it doesn't happen again. There are very few companies to work for where'd I'd say, 'Oh cool, you work for so and so?' and Facebook is still one of those. For the record, Facebook reported an average of 1.45 billion daily active users during March 2018, an increase of 13% year over year. Advertising revenue was about $11.8 billion, compared to a consensus estimate of $11.3 billion.
This is an excerpt from "In Case You Missed It," a daily newsletter brought to you by TheStreet. Sign up here.
Photo of the day: Ford steers in a new direction
Long gone are the days of the Ford Galaxy 500, the Fairlane (pictured above) and the LTD. Under its new CEO, Ford Motor Co. (F) - Get Ford Motor Company Report may be on the path to becoming a completely different kind of automaker, with the latest signal coming Wednesday, April 25: the company will cut its car lineup over the next few years to include nothing more than the Mustang and a new Focus Active crossover. Shares of Ford closed up 2.8% Thursday. Read More

Read more from "In Case You Missed It." Sign up here.