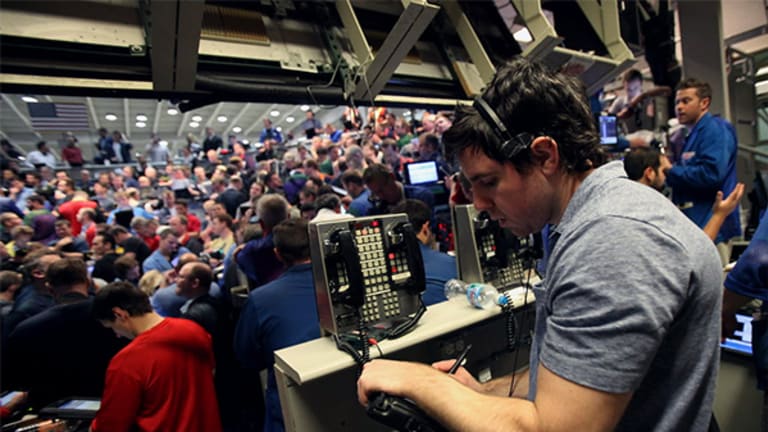 Amazon.com (AMZN), Caesars Entertainment, Inovio All Moving Today, BloombergTV Explains Why
Several big name companies were moving in pre-market trading on Monday and are continuing to do so now that market has opened.
NEW YORK (TheStreet) --Shares of Amazon.com (AMZN)  were up in pre-market trading and are continuing to gain in the regular session on Monday morning, as the e-commerce giant is said to be nearing a deal with record companies to launch a music streaming service as early as next month, sources told the Financial Times. The service will match Pandora's monthly fee of $9.99 and compete with Apple Music (AAPL).
Caesars Entertainment (CZR) stock is retreating by 18.99% to $6.10 this morning as it continues a decline started before the opening bell. The gaming and resorts company could be forced into bankruptcy, BloombergTV's Abigail Doolittle reported on "Bloomberg Go" today.
Caesars' named operating unit filed bankruptcy last year due to lawsuits from creditors and bond holders. A pending court ruling could force the parent company to pay the debt of the operating unit, Doolittle reports.
Also, biotech company Inovio Pharmaceuticals (INO) stock is continuing to surge this morning, as the company has begun an early stage Zika virus vaccine trial in Puerto Rico. The virus, contracted by mosquito bites and linked to birth defects, is considered an epidemic in that region.
"The CDC is saying 25% of the Puerto Rican population could be infected by Zika by the end of the year. So this early stage vaccine trial, it's on 160 patients, perhaps it will be successful, investors are somewhat positive here," Doolittle continued.
(Amazon.com is held in the Growth Seeker portfolio. See all of its holdings with a free trial here).