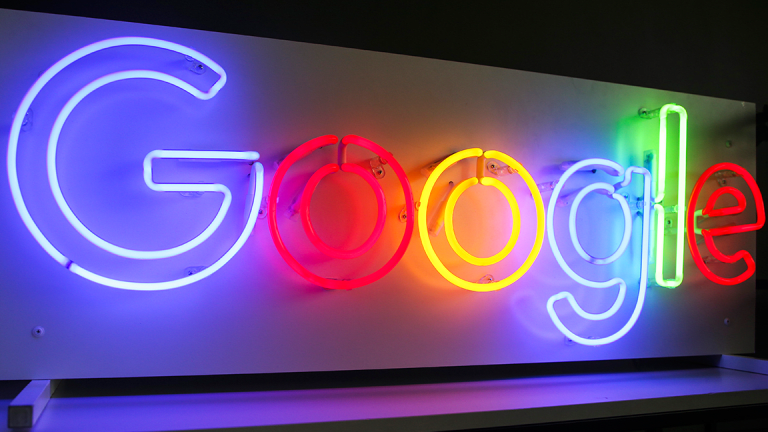 Alphabet On Track To Be More Ubiquitous Than Ever
Alphabet's strong earnings on Monday demonstrated overall progress across its core businesses.
For a company that revolutionized search for information and gave birth to a verb, to Google, the bar is high every quarter to keep dazzling investors.
For Alphabet (GOOGL) this quarter, reporting a week after its record $5 billion fine from the European Union regulators, it was enough to show overall progress across its core businesses.
"Their goal is to build out products that address every need," says Zev Fima, analyst at Jim Cramer's Action Alerts Plus charitable trust. "I see them penetrating more and more industries."
Alphabet Inc. Class A shares soared 3.9% in Tuesday trading following its earnings release on Monday after the market close.
The company reported $3.2 billion in net income in the second quarter, compared to $3.5 billion a year before.
Jim Cramer and the AAP team hold a position in Alphabet for their Action Alerts PLUS Charitable Trust Portfolio. Want to be alerted before Cramer buys or sells GOOGL? Learn more now.
The EU Fine
While the company has the war chest to continue to battle European regulators, it did have immediate impact on earnings in the second quarter.
Excluding the EU fine, the diluted earnings per share were $11.75 compared to $4.5 per share reported on Monday. Because of the fine, the operating expenses jumped 24% to $16 billion, compared to previous year.
Alphabet plans to appeal the fine.
"We'll appeal the Commission's decision and take the due process available to us, but we're also looking forward to finding a solution above all that preserves the enormous benefits of Android to users and so on," CEO Sundar Pichai said on a call with investors on July 23. "I'm confident we can find a way to make sure Android is available at scale to users everywhere."
Cloud Efforts and Blockchain Push
When it comes to the cloud business, the company said it was "investing for the long run."
The company's third annual Next conference kicked off today.
Alphabet has been pushing into blockchain space, with two partnerships in the last two weeks with Digital Asset, a New York-based startup and BlockApps.
"Our job at Google Cloud is to organize enterprise information and super charge it for you," said Diane Greene, CEO of Google's cloud business, said at the event on Tuesday.
 "Core search remains strong, led by mobile trends, and we continue to see large potential from YouTube, Cloud, hardware and Waymo, which should help drive the next $100 billion in revenues," says Brent Thill of Jefferies Franchise Picks on Tuesday.
AI and Emerging-Markets Growth
Expansion of maps' capabilities and emerging markets' user dynamics is where the company continues see growth.
"AI is improving Google Maps, including enhancing the experience with Assistant and AR features," Pichai noted. Through our improvements in machine learning, we've seen a 25x increase in our ability to build maps algorithmically, and we've added 110 million algorithmically-drawn buildings to map since the beginning of this year. And with over 1 billion users, we are continuing to see tremendous growth in Maps, with especially strong growth in countries like Indonesia, India and Nigeria, each of which are growing over 50% year-on-year."
Pichai noted emerging markets growth was "extraordinary" across product lines, citing 1 billion users globally.
"That's where most of their growth is going to come from, and so it's an important area of focus," he said on a call on Monday.
Stepping on Facebook's Toes?
Alphabet is moving more aggressively to monetize local products.
The company is continuing to invest in building and enhancing services for local merchants and advertisers.
Alphabet recently launched Google Marketing Live.
See if you can read below and say that the competition with Facebook (FB) is not going to heat up for local advertising dollars.
"If you're a local business, it's designed to drive foot traffic to you. You provide us with your budget, business locations, and creatives, and we use machine learning to automatically optimize that to appear across our properties," the company said.
Jim Cramer and the AAP team hold a position in Facebook for their Action Alerts PLUS Charitable Trust Portfolio. Want to be alerted before Cramer buys or sells FB? Learn more now.
In addition, Alphabet is rolling out new ad formats, within Maps itself, including Promoted Places and place page ads.
Organizing the world information, supercharging customers' information is not enough for Alphabet. They want to save the news industry, too.
The company is making a bigger emphasis on trusted news sources.
The revamped Google News app "uses machine learning to highlight top stories organized for users, explore topics more deeply with articles from a range of trusted news sources," the company noted.
"We believe in the need to deliver high-quality information and news to users and to support the news industry as we do so," Pichai said.
Mastering Traffic Acquisition Costs
Improvement in TAC costs, $6.4 billion compared to $6.6 billion consensus, was cheered by analysts. As a percentage of revenue, the TAC decreased for the first time since the third quarter of 2016, Canaccord Genuity LLC analysts noted.
"Some of the strength in revenue, and possibly TAC leverage, appears to be coming from desktop search, and we wonder how sustainable this is," said Michael Graham, analyst Michael Graham. "We continue to like other FANG constituents better, particularly Amazon and Facebook."
Still, Alphabet's expansion and increased penetration of industries online and offline will make sure that Google products are here to stay, boosted by its investments in cloud, AI and strategic partnership in the Blockchain space.
"Alphabet continues to invest heavily in front of large growth opportunities, while its core ad business continues to churn out impressive growth," says Andy Hargreaves of KeyBanc Capital Markets. "We believe strong growth potential remains in opportunities with cloud, hardware, YouTube, Waymo, and Other Bets, which should add significant value over time."
The Other Bets category includes Waymo self-driving car division, Google Fiber, the company's high-speed internet and TV service, healthcare detection and tech company Verily and Calico, a biotech company. In the second quarter, this unit reported $732 million operating loss compared to $145 million of revenue.
More Coverage of Alphabet, the Stock of the Day on Our Premium Site Real Money