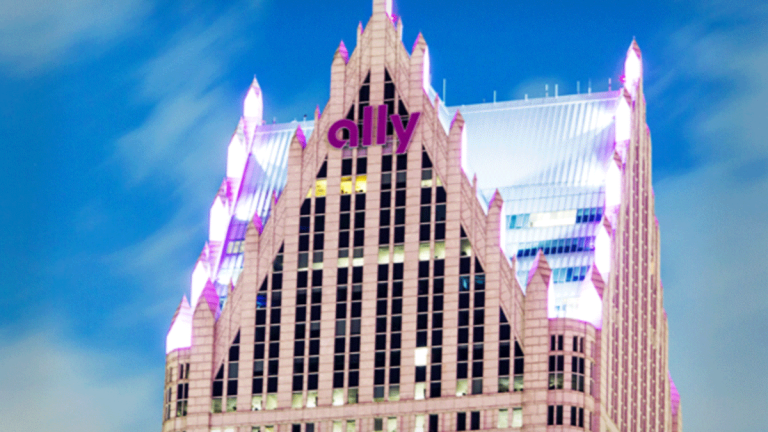 Ally Shares Jump 6.5% After Earnings Beat
Ally Financial, the U.S. auto lender, posts adjusted Q2 earnings of 97 cents a share, beating analysts' average estimate of 81 cents. The company noted a record 3.3 million applications.
Ally Financial, (ALLY)  a big U.S. auto lender, reported second-quarter profit jumped 67%, beating Wall Street estimates with record applications and sending the shares for their biggest gain since January. 
Net income surged to $582 million from $349 million a year earlier, the Detroit company said Thursday. Earnings per share were $1.46, or 97 cents excluding certain tax benefits. 
On that basis, the results exceeded Wall Street analysts' average estimate of 89 cents a share.  
The stock jumped 6.5% in New York Stock Exchange trading to close at $33.49, placing the shares up some 47% year to date. 
Retail auto loans climbed to $72.3 billion from $69.9 billion in the year-earlier period, the lender said. 
And the average yield on the retail auto loans increased to 6.58% from 6.08%. 
Retail deposits increased by $3.2 billion, the best for a second quarter in Ally Bank's history. 
(This article has been updated.)