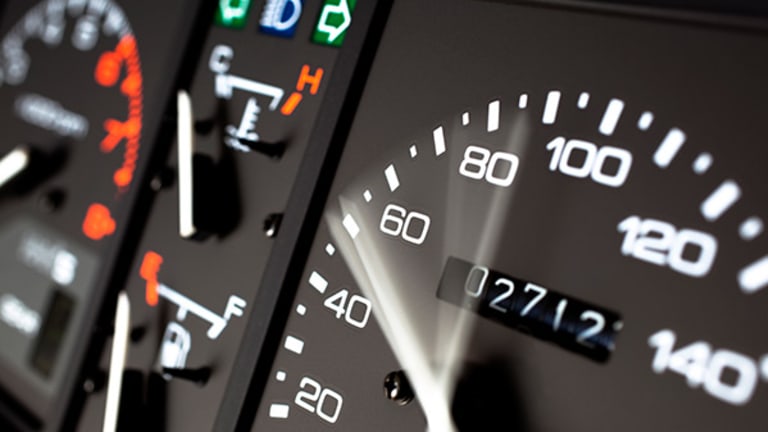 Alliance of Automobile Manufacturers Submits Letter to Trump on Fuel Economy
Fuel economy standards will become much more strict in the next 5 to 7 years, CNBC auto reporter Phil LeBeau said.
NEW YORK (TheStreet) --The Alliance of Automobile Manufacturers is seeking relief from the incoming Trump administration regarding fuel economy. Fuel economy is the relationship between the distance traveled and the amount of fuel used by the vehicle.
"In the last hour a letter has been sent to the Trump transition team from the Alliance for Auto Manufacturers, basically a trade group representing a number of the automakers," Phil LeBeau reported on CNBC's "Power Lunch" this afternoon.
Among the requests they have submitted to the team is a review of fuel economy standards.
"In the beginning of the Obama administration, it said that as a part of revamping the auto industry we are going to require much stricter fuel economy standards between now (back in 2010-time period) and 2025," LeBeau explained.
Consequently, that standard really begins to "pick up" significantly in the next five to seven years. "The automakers have to have a fuel economy standard for their fleet (all of their vehicles) of 54.5 miles per gallon," LeBeau noted.
Current levels are around 29 miles per gallon, he added.
"They would really have to pick up fuel economy over the next seven years, not impossible but certainly costly and difficult for the industry," LeBeau stated. "They're asking the Trump administration to review those standards."