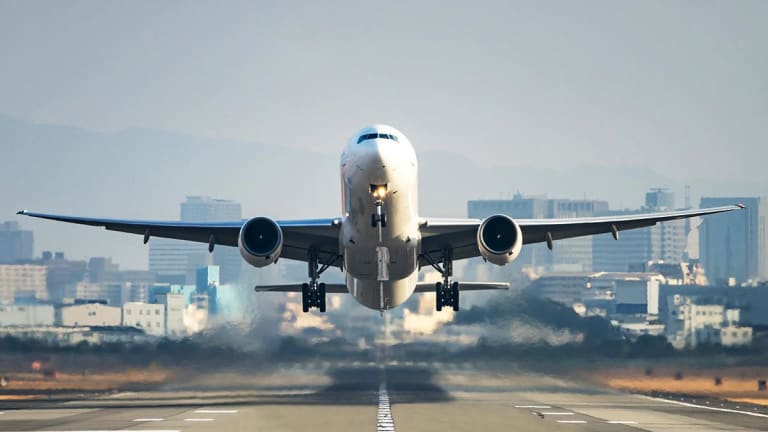 Allegheny Technologies Drops on Tough First-Quarter Earnings Update
Allegheny says its first-quarter earnings are expected to range from 10 cents to 13 cents a share.
Allegheny Technologies (ATI) , a specialty alloy and components maker for aerospace and defense, fell sharply Friday, a day after revealing that its updated first-quarter financial results are failing to meet expectations.
Allegheny's shares were trading down around 8% on the New York Stock Exchange, spurred by news that company's first-quarter earnings per share are expected to range from 10 cents to 13 cents a share on sales of around $1 billion.
The poor numbers were partly blamed on higher costs and disruptions of some materials, as well as soft demand in China.
"Our first quarter financial results are below our expectations as we faced unexpected operational headwinds," said Robert S. Wetherbee, ATI's chief executive, in a statement.
The company's materials and components business was hurt by "continued disruption" in third-party nickel powder billet supply, said Wetherbee, also noting other problems such as higher operating costs related to nickel powder production and changes in cobalt prices.
Other obstacles for the period included a joint venture with Chinese steel company Baosteel that was hit by lower-than-expected demand in China as well as with "supply constraints" related to the company's aerospace business.
Allegheny predicts the problems will lessen in the second quarter and "are not expected to affect company performance in the second half of 2019."
The company also believes that it won't feel pain from Boeing's (BA)  737 MAX production, which has been disrupted following the two crashes of the jet since October in Indonesia and Ethiopia. 
"We expect to maintain our current production and delivery schedules related to that aircraft," added Wetherbee. "Accordingly, we believe that our financial results will improve in the second quarter and throughout the balance of 2019 and that progress toward our longer-term objectives remains on pace."
Full first-quarter financial results are slated to be released on April 23.