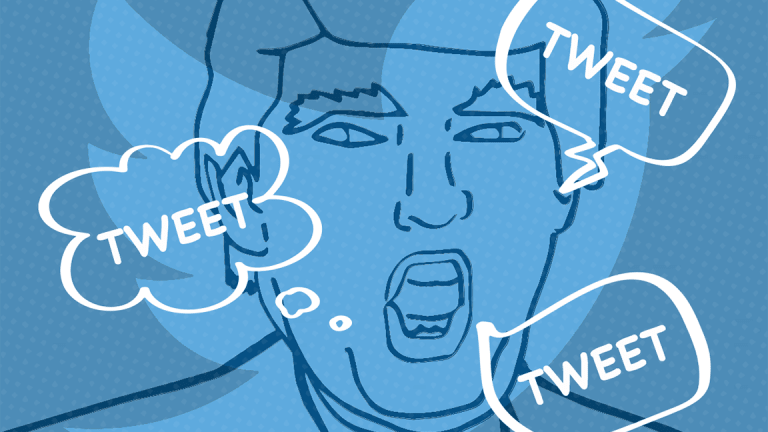 All Eyes Are on Friday's Jobs Report -- And Trump's Twitter Account
President Donald Trump tweeted last month that he was "looking forward" to a monthly U.S. jobs report that ended up beating expectations. Now some investors are wondering if he'll do it again before a report due Friday on June employment trends.
Nothing is normal with President Donald Trump. Not even a monthly jobs report. 
A month ago, hours before the U.S. Labor Department's Bureau of Labor Statistics published a report on May employment trends, Trump tweeted that he was "looking forward" to seeing the numbers. 
Many traders immediately took the tweet as a sign the report would reveal strong U.S. jobs growth -- and they were right. When the report came out, it showed a 223,000 increase in non-farm payrolls during May, well above the 187,500 projected in a survey of economists by FactSet.
So what if Trump doesn't tweet on Friday morning, before the release of June jobs figures?
Charlie Ripley, senior strategist at Allianz Investment Management, says some traders might take it as an indication that jobs growth in June may have come in below expectations. The report is closely watched because it's the first major official indicator each month of how the U.S. economy is performing.
"I don't know if it necessarily sets up expectations, but I can guarantee that a lot of people will be watching the Twitter account closely," Ripley said. "There could be a sense that if he doesn't say anything, there might not be a positive report coming out."
Big questions for Friday's report include whether businesses hired more workers in response to Trump's December tax cuts, or if they had trouble finding workers, or even if they slowed hiring out of concern for the potential negative economic impact of Trump's threatened tariffs on Chinese imports.
According to the latest FactSet survey, the U.S. economy probably added 195,000 jobs in June, close to the average of about 200,000 over the past six months.
Traders rely on the monthly report to gauge how quickly the Federal Reserve might need to raise interest rates to tamp down inflation. 
According to USA Today, Trump's June 1 tweet may have breached a 1985 policy directive banning White House employees from from prematurely releasing jobs data, to keep the numbers from becoming politicized.  
Peng Zhou, managing director of derivatives and quantitative strategy at Sun Life Investment Management, says he doesn't expect Trump to tweet about the job numbers again; that would be too predictable.
"He tends to surprise people," Zhou said. "If he does this again, it won't be as much of a surprise."