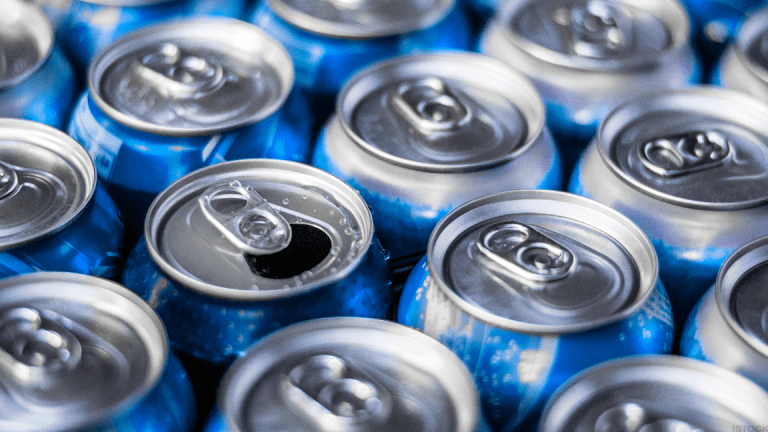 Alcoa Warns Trump Tariffs Will Hit Profits as it Lowers Full Year Forecast
Alcoa shares pared some after-hours declines Thursday even as the aluminium producer said Trump tariffs, which have already cost $15 million, will eat into its full year earnings.
Alcoa sends up a red flag.
Alcoa Corp. (AA) - Get Alcoa Corporation Report shares drifted lower in pre-market trading Thursday after the aluminium producer trimmed its full year profit forecast owing to the ongoing trade war and metals tariffs imposed by President Donald Trump.
Alcoa now sees full-year earnings in the range of $3 to $3.2 billion, down from a prior estimate of $3.5 to $3.7 billion, as the impact of Trump's decision to slap a 25% tariff on non-American steel and aluminium ripples across the broader industry. The adjusted forecast followed a second quarter bottom line of$1.52 per shares for the Pittsburgh, Pa.-based group, which booked Street-beating sales of $3.58 billion for the three months ending in June even as the Trump tariffs began to kick-in. 
"Shielding uncompetitive smelters from the realities of global supply and demand has resulted in frequent oversupply in the global market for the last decade," CEO Roy Harvey told investors on a conference call late Wednesday. "232 tariffs are also increasing cost for U.S. downstream manufacturers and will have an impact on their global competitiveness, on U.S. consumers and eventually underlying demand for aluminium in the United States."
"In short, tariffs will not solve the challenges faced in the aluminium industry," he added.
Alcoa shares were little-changed from their Wednesday close in New York, after having fallen as much as 4% in after-hours trading last night, and are expected to open at around $47.95 per share, leaving the stock down a bit less than 11% for the year-to-date.
The Trump tariff move has cost Alcoa around $15 million in extra costs, the company said, even as it argued that U.S. based producers could compete in the global market place if the government were able to tweak industry regulations and capital market costs were able to support healthy market returns. 
Rival Century Aluminium CENX shares, however, were marked 1.01% lower in pre-market trading on the Nasdaq, indicating an opening bell price of $14.75 each, a move that would extend their year-to-date decline past 15%.