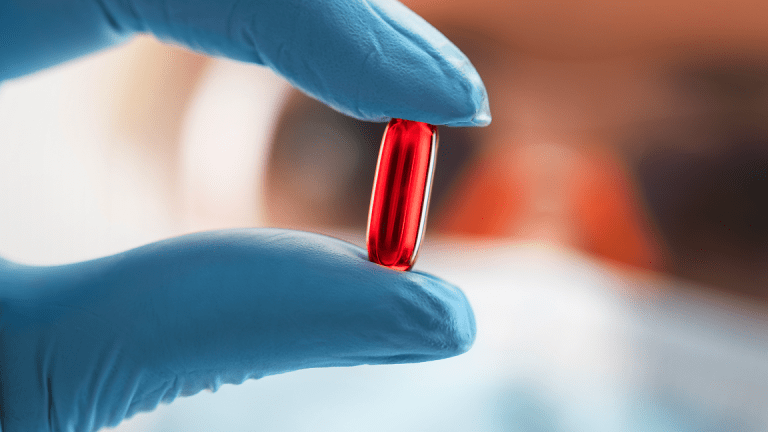 Akorn's Stock Crashes as Germany's Fresenius Ends Takeover Amid Data Allegations
Akorn shares plummeted Monday after Germany's Fresenius Medical ditched its planned $5 billion takeover amid allegations of data misconduct at the Lake Forest, Ill.-based generic drugmaker.
Akorn Inc. (AKRX) - Get Akorn Inc. Report shares plunged the most since February in Monday after Germany's Fresenius Medical Care  (FSNUY)  dropped its planned $5 billion takeover of the generic drugmaker after a probe into possible data breaches by the U.S. Food & Drug Administration. 
Fresenius said it found "material" breaches of FDA1 data integrity rules as part of its own investigation into allegations levelled against the Lake Forest, Ill.-based Akorn earlier this year and offered to delay its proposed takeover if the group could supply information that would allow Fresenius to reconsider. The Germany company said Akorn declined that offer.
"We categorically disagree with Fresenius' accusations," Akorn said in a statement late Sunday. "The previously disclosed ongoing investigation, which is not a condition to closing, has not found any facts that would result in a material adverse effect on Akorn's business and therefore there is no basis to terminate the transaction,"
"We intend to vigorously enforce our rights, and Fresenius' obligations, under our binding merger agreement," the statement added.
Akorn shares were marked 33.12% lower after the opening bell on Wall Street and changing hands at $13.18 each, a move that takes the stock's year-to-date decline to just under 60%. Fresenius shares fell 3.92% to the bottom of the DAX performance index in Germany and were changing hands at €81.56 each by mid-afternoon in Frankfurt.
The Fresenius probe follows concerns raised in February by the Federal Trade Commission regarding greater scrutiny of complex inhalant and injectable products involved in big pharmaceutical takeovers.
Fresenius had offered $34 per share for Akorn last April in a deal that valued the group at 4.3 billion plus approximately $450 million of net debt. Akorn shareholders overwhelmingly voted to approve the merger a few months later and said in February that it does not believe this investigation should affect the closing of the transaction with Fresenius."
Before You Go
Get ready for the must-attend investing conference of 2018, hosted by none other than TheStreet's Jim Cramer. From an exclusive interview with PayPal CEO Dan Schulman to expert panels that touch on investing in the stock market to alternative investing, you won't want to miss the event TheStreet is hosting on May 5. Details are below.
How to Diversify Your Portfolio: A Boot Camp for Investors
Date: Saturday, May 5, 2018
Location: 117 West 46th Street, New York City