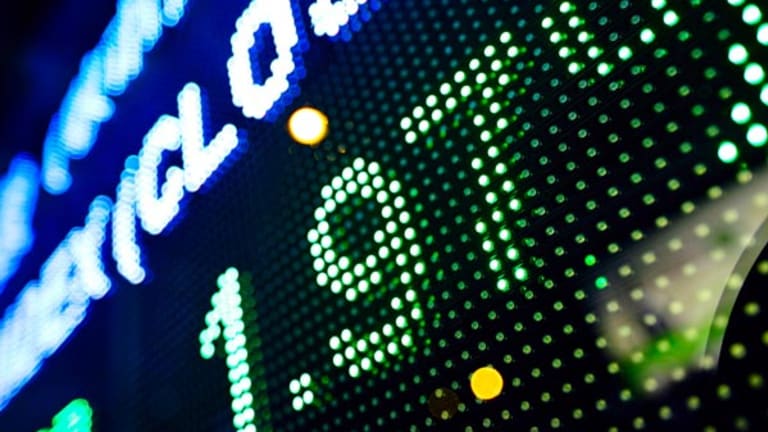 Tech, Energy Favored in Search for Market Value
Tech and energy stocks are favored by fund managers as it becomes harder to find value amid a strong market.
NEW YORK (TheStreet) -- John Buckingham, chief investment officer at AFAM Capital, is buying tech stocks mindful that the sector offers relative value amid a market slated to rally to the year-end.
His optimism is echoed among peers, with many fund managers suggesting that markets face few roadblocks to touching new highs. Lawmakers last week avoided a breach of the US debt ceiling and investors have since refocused on the prospect of extended stimulus support from the Federal Reserve. 
Buckingham points to healthy corporate profits despite a mixed economic outlook, noting balance sheets loaded with cash. "The Fed is going to remain friendly towards equities even if they taper, and if they do, it would be because economic data is improving which further helps corporate profits," he said.
The AFAM Capital fund manager likes dividend-paying tech stocks such as Apple, Intel, Cisco, Orcale and Microsoft along with undervalued companies in the energy sector. His firm oversees $4.5 billion in funds.
Wells Fargo Funds Management chief equity strategist John Manley also likes the tech sector, given its ability to help lift corporate productivity. Other sectors he favors include industrials and energy. Manley is underweight on utilities, questioning their ability to grow earnings strongly. He warns of regulatory risk to financial stocks.
Sandy Villere, co-portfolio manager of the Villere & Co Balanced and Equity funds, said pundits would do well to stay fully invested in equities so long as interest rate were low.
¿The market shrugged off the debt ceiling and it got it right,¿ he said. ¿They¿ve been stints of weakness but we¿re playing the offensive rather than the defensive.¿
Villere, which oversees more than $2 billion, likes select energy and retail stocks, such as Conn¿s, a consumer electronics and appliance retailer that recently started offering third-party credit to lower-income consumers.

The fund manager said any change in monetary policy would cause him to reassess his positive view, noting the spike in 10-year Treasuries to 3% when the withdrawal of QE was hinted at.  

Chief investment officer at Croft Leominster Kent Croft is backing sectors such as natural gas, and noted any ability of politicians to find asustainable solution to the debt ceiling was a little discussed ¿upside risk¿ for markets.

Others are more circumspect. Becker Capital U.S. equity analyst Andy Murray said the manager focused on high quality value stocks, with the rise in valuations making it more difficult to find new portfolio ideas. For example, while the Russell 100 index may have a headline multiple of 14x due to lower multiples from large cap companies in that index, the median multiple of companies was now 18 to 19x Murray said.

¿It means we are more conservative in our assumptions, although we are confident in the companies we hold,¿ he said.

The manager, which oversees $2.8 billion in funds, recently added Nasdaq-listed DirecTV to its holdings due to factors such as its strong returns on capital.

¿One area we¿re now underweight which we¿ve been overweight in the past is consumer staples,¿ Murray said, noting a rise in sector valuations.