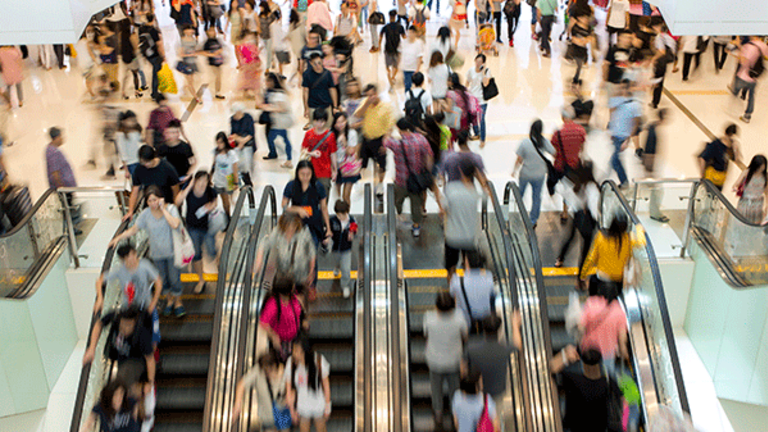 Activist Investor Jonathan Litt Discusses Letter to Taubman Center (TCO)
Activist Investor Jonathan Litt believes there is value to be unlocked in high end mall operator Taubman Centers (TCO).
NEW YORK (TheStreet) -- Jonathan Litt, a prominent activist investor known for going after real estate companies, appeared on Monday afternoon's "Bloomberg Markets: Americas" on BloombergTV to discuss the target he has placed on high end mall owner Taubman Centers.  (TCO) - Get Taubman Centers, Inc. Report
Earlier this month Land and Buildings, an investment manager specializing in publicly traded real estate and related securities where Litt is CIO, sent an open letter to the independent directors and the board of Taubman Centers.
In the letter, Litt, who is a shareholder of Taubman, urges the company to look into its options including a sale or spin-off. BloombergTV's Scarlett Fu questioned Litt about the letter and if there has been any response from Taubman.
"They haven't responded yet as far as I know," Litt said. "But clearly they knew we were coming. We started our engagement in June, this board member resigned, they shrank the board, one less seat available for election. They can't shrink the board pursuant to their charter. So they're in violation of the charter, which is problematic."
Litt has been pushing for change in Taubman and while he has received no answer from the board, Fu questioned him on the response from other shareholders, namely BlackRock (BLK) and Vanguard.
"Typically Vanguard and BlackRock will get involved if there is a proxy contest, right now there is no proxy contest. So reaching out to them, they don't want to talk about a company unless they have to deal with a vote," Litt continued. He suspects if they were to move in that direction the two companies would make their voices known.
In his letter to the board, Litt said he sees "substantial trapped value" and implored the directors to take action right away.
"We think the net asset value of the company is $106 and that's in line with most Wall Street analysts' expectations. And so there is a tremendous amount of upside," Lit said. "If you read the research reports many of the analysts tag the discount on poor corporate governance as well as some operating issues."