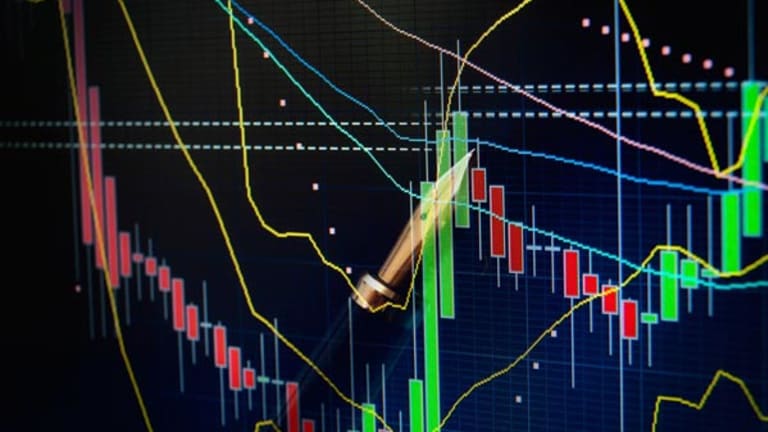 Ackman Keeps Sears Fight Alive
The hedge fund manager refuses to acquiesce to the retailer's plans to buy Sears Canada.
Sears Holdings
(SHLD)
says it has enough shareholders of its Canadian counterpart on board to clear the way for Ed Lampert's retail empire to take over the entire company. But shares of
Sears Canada
continue to trade above its parent's tender offer, and one major stakeholder is still refusing to cooperate.
Pershing Square Capital Management, a hedge fund run by shareholder activist William Ackman, said Friday that Sears' offer for Sears Canada "has been, and continues to be, wholly inadequate." In a press release, the fund said it and its affiliates "intend to exercise all of their legal rights, including appraisal rights, to ensure that their reasonable expectations are not frustrated and to ensure that they receive fair value for their investments in Sears Canada."
The fund's defiance comes one day after Sears Holdings
claimed victory in its ongoing battle to buy out public shareholders of Sears Canada for C$18 a share. The Hoffman Estates, Ill.-based retail chain said shareholders controlling 7.6 million shares recently agreed to vote in favor of the deal, which Sears characterizes as a "going-private transaction" for its northern subsidiary. The latest offer was scheduled to expire April 18 but was extended Thursday to Aug. 31. Sears said it now expects the transaction to close in December.
Earlier this week, Sears raised its bid for the remaining portion of Sears Canada it doesn't own to C$18 a share from C$16.86. The move appeared to be reflect a compromise with
Vornado Realty
(VNO)
, the prolific real estate investment trust that had previously rebuffed the company's offer. At the higher price, Vornado agreed to tender its 7.5 million shares.
Pershing Square said it owns a 5.2% stake in Sears Canada. It also said it's entitled to the economic benefit of an additional 6.4% of the common shares under cash-settled derivative transactions that terminate in December. Ackman wasn't immediately available for further comment.
A Canada-based analyst requesting anonymity says that Sears convinced a number of investors to commit to voting in favor of the deal by moving back the date of the transaction to December. The move will allow investors holding derivatives in shares of Sears Canada, whose value are contingent upon the company's recently announced dividend payments, to avoid certain tax penalties under Canadian securities laws.
Still, says the analyst, those investors agreed to vote for the transaction in December, but that doesn't mean they will sell their shares in Sears Canada to the parent by Aug. 31, when the tender offer is set to expire.
Sears spokesman Chris Brathwaite says the company moved back the deadline, and the date of the transaction, because those were the terms agreed upon between the company and other parties, whose identity he declined to disclose.
"If this thing was a done deal, then it doesn't make sense that the stock would be trading above the offer," says the analyst.
Shares of Sears Canada recently were trading up 10 cents, or 0.5%, to C$18.60.
Natcan Investment Management, whose 9% stake in the retailer makes it Sears Canada's largest independent shareholder, tendered its 9.7 million shares at the original offer price, despite advice from the retailer's independent directors, who said the offer was too low.
The independent directors, citing a report from Sears Canada's financial adviser, valued the Canadian unit at C$19 to C$22.25 a share.
When its original deadline came and went in mid-March, Sears had only succeeded in raising its stake in Sears Canada to 63.2% from 53%. The result came as a defeat for the U.S.-based retailing giant, which was cobbled together last year when hedge fund manager Ed Lampert orchestrated the merger of
Kmart
and
Sears
.