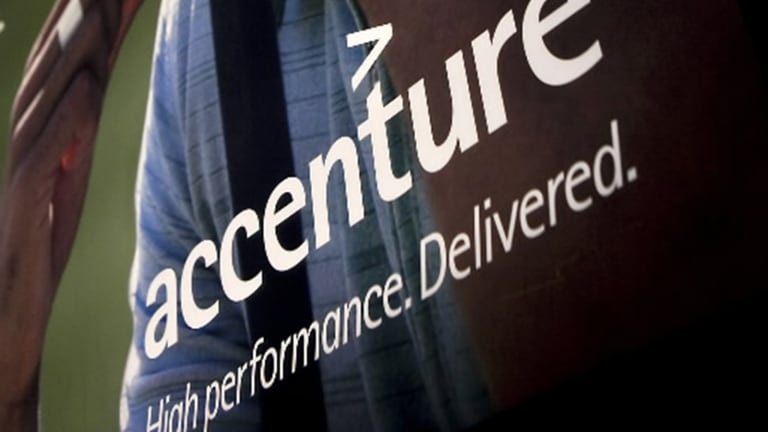 Accenture CEO Pierre Nanterme Steps Down for Health Reasons
Accenture CEO Pierre Nanterme steps down Friday citing health reasons, more than two years after being diagnosed with colon cancer and undergoing surgery.
Accenture PLC  (ACN) - Get Report CEO Pierre Nanterme will step down because of health reasons stemming from a colon cancer diagnosis more than two years ago, the consulting and outsourcing services giant said in a statement.
Nanterme, who was diagnosed and had surgery for colon cancer in July 2016, has stepped down, effective immediately, from the helm of the 469,000-employee company he had guided since 2011, Accenture said.
Accenture's stock declined slightly on Friday.
David Rowland, Accenture's chief financial officer, will now serve as interim CEO while Marge Magner, the board's lead independent director, will become the non-executive chair of the company's board. KC McClure, currently head of Accenture's finance operations, has taken over as chief financial officer.
Nanterme will continue to serve with the company as an adviser to the new interim CEO, the company said.
"It has been my honor and privilege to serve Accenture's people and our clients for my entire 36-year career, and I've never been more confident in our business strategy, leadership team and people," said Nanterme in a press release.
Nanterme's departure comes as Accenture rides strong, first-quarter fiscal 2019 earnings, announced Dec. 20.
Accenture's adjusted earnings of $1.96 a share came in 12 cents higher than Zacks consensus estimate and 17 cents over the previous quarter a year ago.
Under Nanterme, Accenture's market cap rose $70 billion to $108 billion through Aug. 31, while net revenue rose to $39.6 billion in fiscal 2018, up 55% from $25.5 billion in fiscal 2011, the company said.