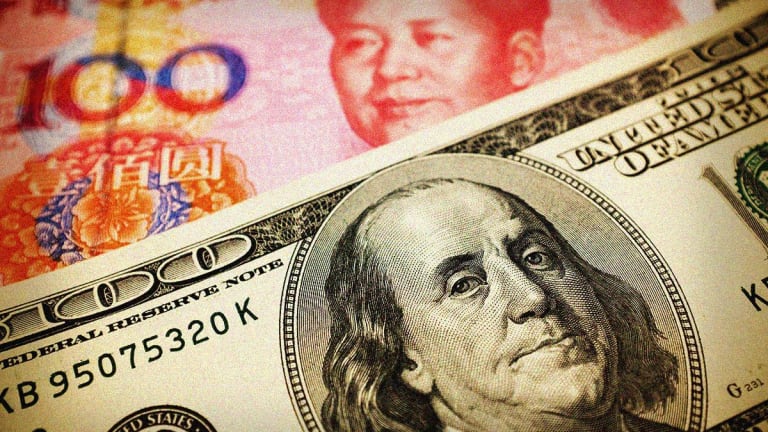 Acacia Communications Sees Little Impact From Blacklisting of Huawei
Acacia Communications sees minimal bottom-line impact from the blacklisting of China's Huawei.
Acacia Communications (ACIA) said Friday that the U.S. government's blacklisting of China-based telecom Huawei Technologies will have little impact on the company's bottom line.
The U.S. Commerce Department added Huawei and dozens of its affiliates to an "Entity List" that would greatly restrict its ability to buy components from U.S. companies. Shares of several communication chipmakers fell sharply Thursday following the announcement.
Acacia said in a statement that was taking steps to suspend affected transactions and intends to fully comply with the order.
Shares of the Maynard, Massachusetts-based company tumbled 5.8% Thursday and were off slightly to $49.83.
Acacia said that its fiscal 2018 sales to Huawei represented less than 1.5% of its total revenue, and first-quarter sales represented less than 1% of Acacia's total revenue.
"Acacia anticipates that the loss of Huawei sales in the second quarter of 2019 will have a de minimis impact on Acacia's total revenue for the quarter," the statement said. "Developments or regulatory actions against Huawei may have a broader impact on overall conditions in the markets in which Acacia operates."
Huawei, described as a leader in 5G telecommunications technology, is the largest telecommunications equipment producer in the world.
Government officials said the company was blacklisted on the belief that Huawei is "engaged in activities that are contrary to U.S. national security or foreign policy interest," such as alleged violations of the International Emergency Economic Powers Act, conspiracy to violate the act by "providing prohibited financial services" to Iran, and obstruction of justice.