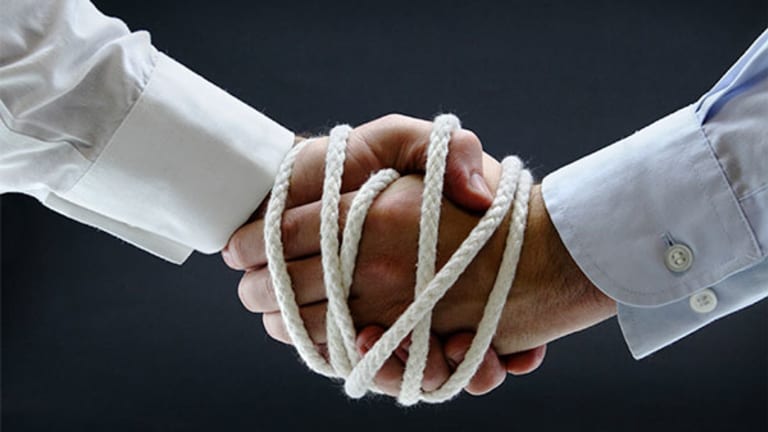 AB InBev (BUD), SABMiller Deal Likely to Gain Approval, CNBC's Chu Says
SABMiller (SBMRY) shareholders are likely to vote in favor of AB InBev's (BUD) $103.98 billion purchase of its rival brewing company, CNBC's Dominic Chu reported today.
NEW YORK (TheStreet) --  Anheuser Busch Inbev's (BUD) - Get Report revised $103.98 billion SABMiller (SBMRY) mega offer will likely sit favorably with its rival brewing company's shareholders, CNBC's Dominic Chu reported on "Power Lunch" Thursday.
"A number of larger SABMiller shareholders were seen backing this particular deal. That's according to sources familiar with the situation," Chu said.
Wednesday's announcement that SABMiller had halted the proceedings of the merger put pressure on both of the companies' stocks.
"So in this case here, the stocks are rising, reversing much of yesterday's losses given what happened with these particular headlines," Chu noted.
Shares of Anheuser are rising by 3.01% to $125.61 and SABMiller stock is climbing by 0.17% to $58.67 late this afternoon.