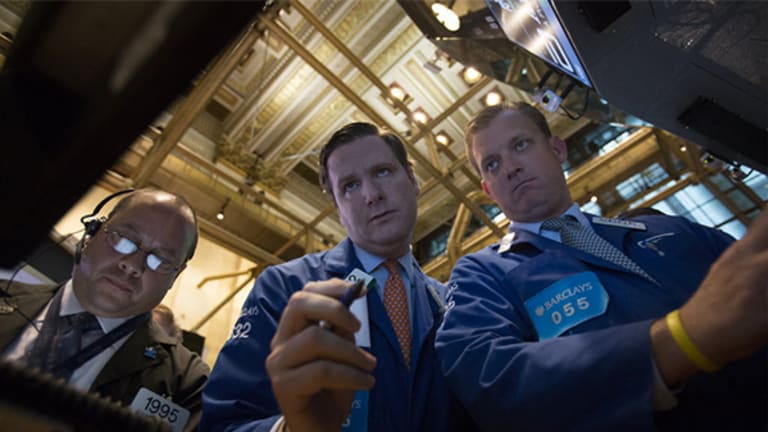 'A Lot of Momentum in Home Prices,' Yale's Shiller Says on BloombergTV
U.S. home prices saw a year over year rise, but a month over month decline in June according to the S&P CoreLogic Case-Shiller 20-City Composite index.
NEW YORK (TheStreet) --U.S. home prices gained 5.1% year over year for June, according to the S&P CoreLogic Case-Shiller 20-City Composite index. The expectation was for year over year growth of 5.2%. The index measures the nine U.S. census divisions.
However, prices declined on a month by month bases by 0.1% in June, the third consecutive monthly decline.
Nobel Laureate, economist and Yale University professor Robert Shiller appeared on BloombergTV's "Bloomberg Go" to discuss the index numbers and the housing market in general.
"There's been a lot of momentum in home prices. They're different from the stock market, they've been going up since 2012, but at a slower pace it was more like 10%. Now I'm kind of worried that it will slow further," Shiller said. His comment was in response to BloombergTV anchor Alix Steel's question on how much housing appreciation the market will see without income rising.
Looking ahead to the next year and how far home prices will fall, Shiller sees "something around 2% so that they would be fixed in real term."
"Housing is a very strong wealth affect because housing is held more broadly than stocks are and it's not held in retirement portfolios. People see it and they're very aware of these house price movements. So I think that it is possible that there could be weakness coming this fall," Shiller said.
Shiller believes there could be a change in confidence should the Fed raise interest rates as it could signal the market is heading down.
Switching topics to the possibility of the Fed hiking rates, Steel questioned Shiller as to his thoughts on when the central bank should increase rates. Shiller is waiting on further economic improvement before giving a time frame.