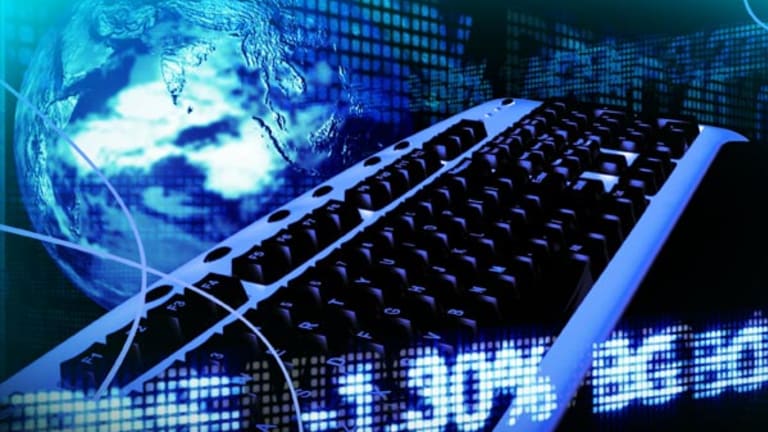 A Bullish Case for Chinese Stocks
China's recent belt-tightening measures have spooked the markets but created opportunities for investors.
CLIFTON, N.J. (
) -- It has been a turbulent few weeks for U.S.-listed China stocks. The financial markets were initially spooked by China's decision to enact financial measures that included a temporary restriction of lending in January and an increase in reserves for some banks.
This news, combined with the sharp run-up in China stocks and concerns over debt problems in Portugal, Spain and Greece, gave investors an excuse to lock in profits.
There have also been ramblings by skeptics that China is the midst of a real-estate bubble and that its banks are overextended with risky loans that could lead to a credit meltdown. This is all the more reason for China to be proactive!
It seems a little too early to proclaim China's growth story game, set, and match. It is illogical to paint as a bleak a picture as pundits would have it, asserting that China growth is "fake-fueled" only by stimulus.
I find it amusing that the half-glass-empty camp moans that the Chinese leadership is embarking on goals to slow growth from 10.7% to around a targeted 8% growth. The latter was always the expectation, and now it's not enough?
I see nothing wrong with China's proactive move, as the government obviously sees strong signs of future growth and is taking early steps to control inflation and possible bubbles.
These are moves that the current critics claimed we should have enacted during the pre-2008 expansion to avoid economic disaster.
Bullish News From China So Far in 2010
China exports recently turned positive.
The IMF just raised its global growth forecast.
China lifted its January loan restrictions and said it is committed to growth and low inflation.
Australia inked a huge coal contract with China.
I prefer to also listen to companies such as
Orient Paper
(ONP)
,
China Agritech
( CAGC),
China Fire & Security Group
( CFSG) and
Telestone Technologies
(TSTC)
that have begun to preannounce solid 2010 financial expectations to guide my current outlook.
Healthy Pullbacks
To abandon China now, especially after the sectors retreat, would be foolish. I am not sure that investors have a choice. Where else do you have companies consistently growing EPS at 30%+ and selling at ridiculously low valuation multiples?
I believe that once U.S. investors really discover this hidden market, it will only get better. Volatility will still persist due in part to what I believe is an overall lack of investor participation.
Although I view the pullback in Chinese shares as healthy and one that will likely present a gift for investors who have the nerve to put their money to work, we certainly have to be more selective and remain cognizant of risk this time around.
One of the major risks that could put a slight damper on opportunities is the amount of equity some Chinese firms are raising at insanely cheap valuations. This could obviously limit P/E expansion. I am hoping that financing terms will improve as more investors find this space and balance supply and demand, helping to reduce volatility. Also, keep in mind that due to the Chinese New Year, the first quarter is typically weak for many Chinese firms.
Global Recovery in Its Infancy
We have to remember it has been only a year since "economic doomsday" and the rest of the world has barely begun to contribute. As long as global governments stay committed to maintaining tenacious recovery policies and technology innovation forges ahead, I am hopeful a slow recovery will be sustained.
My 2010 Strategy
In 2010, I have begun place emphasis on U.S. micro-cap plays as they have lagged the Chinese stock moves. If you search hard enough, you will find many smaller firms that are experiencing nice upticks in revenue and earnings per share. These are the same companies being overshadowed by the lackluster top-line growth of their larger cap counterparts.
Even though I am still bullish on China, I have to be cognizant that its government measures to control growth could negatively impact investor psychology, leading to volatility in the sector. Thus, I will still selectively invest in China and increase the weight of micro-cap U.S. investments to tame my portfolio's volatility.
-- Written by Maj Soueidan in Skippack, Pa.
Please note that due to factors including low market capitalization and/or insufficient public float, we consider all the stocks mentioned in the story and tables to be small-cap stocks. You should be aware that such stocks are subject to more risk than stocks of larger companies, including greater volatility, lower liquidity and less publicly available information, and that postings such as this one can have an effect on their stock prices.
At the time of publication, Soueidan was long in all the stocks mentioned in the article. Maj Soueidan founded The Market's Edge, Ltd. in 1994, The Markets Edge Hedge Fund in 2006 and GeoInvesting, LLC in 2007. Through his involvement with the equity markets, he developed the strategies that are now at the core of the hedge fund and
. He currently leads a team of researchers and analysts (the GeoTeam) that help investors identify opportunities in today's volatile stock market. The team uses fundamental criteria to analyze stocks in the micro-cap to small-cap arena.