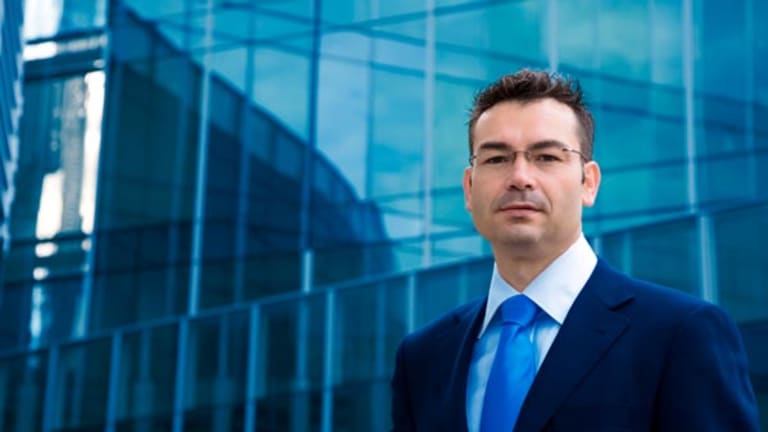 A Better Time to Buy Phelps Dodge or Microsoft?
Comparing their market caps and business models yields a new perspective.
This column was originally published on RealMoney on May 3 at 9:36 a.m. EDT. It's being republished as a bonus for TheStreet.com readers.
Are you reelin' in the years
Stowin' away the time
Are you gatherin' up the tears
Have you had enough of mine
-- Steely Dan
Commodities and Old Economy stocks just seem to run every day.
As I started this post, I decided to pull a chart of
Phelps Dodge
. The daily chart sure looked pretty nice, and the stock is near 52-week highs. Then I noticed the market cap: $18,000,000,000.
Eighteen billion dollars.
If you buy PD in the open market today, that's how much you're paying for this company, which employs a business model that, in many ways, has been around for thousands of years. (Of course, the same business model was apparently worth about $500 million just about a thousand days ago.)
I'm not sure $18 billion is a good price for a company that makes a product manufactured in Chinese factories that can only be run 80% of the time because of energy rationing, as my friend and mentor John Rutledge told us on
Kudlow & Company
recently. And $18 billion is a lot for a company whose only real competitive advantages are it has access to billions of capital that can be invested to produce a product pretty much without any sustainable pricing power, and the fact that the company is located in the most capitalistic country on Earth.
On the other hand, the old tech-economy stocks just seem to fall or, at best, trade flat every day. After pulling up Phelps Dodge, I pulled up a chart of
Microsoft
(MSFT) - Get Microsoft Corporation Report
. The daily chart sure looks ugly and the stock just hit a new 52-week low Tuesday. Then I looked at the market cap: $248,000,000,000.
Two hundred forty-eight billion dollars.
If you buy MSFT on the open market today, that's how much you're paying for a company that employs a business model that, in many ways, would have been inconceivable to J.P. Morgan, the man who controlled more capital relative to the world's economies than anyone else in the history of the planet, only 100 years ago.
Of course, the same business model was also apparently worth about $248 billion just nine years ago as well. But I'm not sure $248 billion is a fair price for this company, either. Consider that Microsoft has a major new rollout coming next year and maintains gross margins above 80% for all of its businesses and still has, after 30 years of being the target and envy of everyone in business, a virtual monopoly on its product with practically no incremental costs to incremental sales.
$248 billion is about 12 times more than that big U.S. copper maker, but that's for a company with
real
competitive advantages -- advantages that are studied every day by millions of students, investors and companies around the globe.
It's not that I believe Phelps Dodge is a short. I'm sure not going to guess when the dynamics of the commodity boom will change. But looking back in three years, I sure don't think we're going to look back at May 3, 2006, as a great time to buy Phelps Dodge.
I do believe we might look back at May 3, 2006, as a great time to buy Microsoft.
And that logic, more than anything else, is why I remain so bullish on tech stocks like Microsoft, despite the fact that the commodity stocks have been a much better place to be in the past few weeks.
P.S. from TheStreet.com Editor-in-Chief, Dave Morrow:
It's always been my opinion that it pays to have more -- not fewer -- expert market views and analyses when you're making investing or trading decisions. That's why I recommend you take advantage of our
to TheStreet.com's
RealMoney
premium Web site, where you'll get in-depth commentary
and
money-making strategies from over 50 Wall Street pros, including Jim Cramer. Take my advice --
At the time of publication, the firm in which Willard is a partner was net long MSFT, although positions can change at any time and without notice.
Cody Willard is the manager of a hedge fund, author of
The Telecom Connection
, a newsletter published by
TheStreet.com
and a contributor to the
Financial Times
and
VON Magazine
. He is also a regular guest on CNBC's
Kudlow & Company
and an adjunct professor at Seton Hall.
He earned a bachelor's degree in economics at the University of New Mexico. Willard appreciates your feedback --
to send him an email.