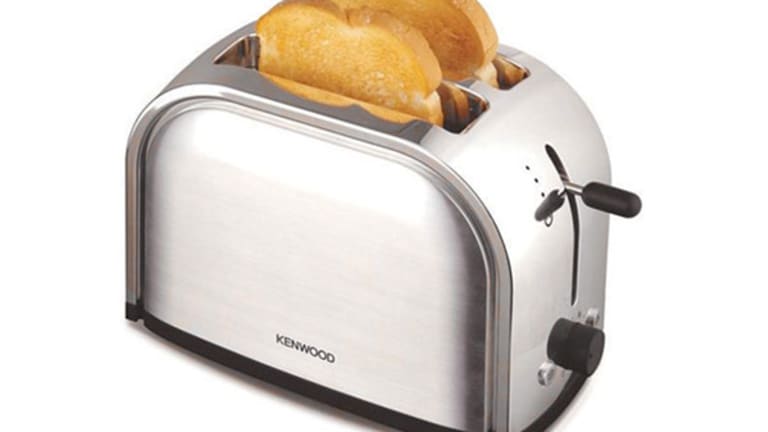 7 Christmas Gifts That Will Be Returned and Refunded
These are the seven Christmas gifts most likely to be returned to the store this year.
NEW YORK (TheStreet) -- We look forward to Christmas every year because of the family, friends, food, and fun. But if we're being perfectly honest here, one of the main reasons for our excitement is the gifts.
We love that feeling of taking the gifts from under the tree on Christmas morning, tearing into the wrapping paper and uncovering the mystery inside. And most of the time, the end result is a wide smile on our faces and an overwhelming feeling of joy.
But we've all had that disappointing experience of opening the gift and seeing something that we don't want or need. Maybe someone misunderstood you and tried to buy you the right gift but just missed the mark slightly. Or maybe someone insisted on surprising you for Christmas.
Whatever the reason, we've all likely had to, at one point or another, head to the store after Christmas to return the gifts. But what items are most likely heading back to the store? Take a look at our list of seven to find out...
Clothes
Kohl's conducted a poll in 2011 and determined that clothes and shoes were the most returned Christmas gift items. MarketTools confirmed those findings that year and reported that clothing and shoes made up 62% of all returns.
And with good reason. Many of us like to buy our own clothes and craft our own style. So when Grandma or Aunt Ethel buys you a pair of double knit wool socks or a hideous sweater, it's natural to recoil and put on a fake, cheesy smile and then head to the store at the earliest opportunity to buy something we actually want.
Toys/Games
Have you visited your local toy or electronics store recently? The aisles and aisles of toys and video games are enough to make anyone's head spin.
So if a child asks for a Call of Duty: Advanced Warfare or Destiny or Assassin's Creed: Unity or any other toy or game, it's understandable if a parent who wouldn't know Master Chief from Master Chef buys the wrong item.
Consumer Electronics
It might sound crazy to return a shiny new iPad or other electronic device, but sometimes people miss the mark when they try to buy them for us. Maybe you wanted an iPad instead of a Samsung tablet. Maybe you needed the 32GB iPhone instead of the 16GB. Maybe you wanted a PlayStation 4 instead of an XBox One.
No matter the reason, you'll be headed to the store to return your gift.
Kitchen/Bath Products
We could go to the store at any time of year and pick up a kitchen appliance or something for the bathroom. Plus, we often like to pick out items that fit our specifications and needs.
So if a relative or friend hands you a shiny new toaster or a hand soap dispenser this Christmas, just thank them through gritted teeth and go get that store credit ASAP.
Cosmetic Items
Ladies, has anyone ever bought you lipstick or other makeup as a gift? We're sure the person meant well, but sometimes that shade of bright red clown lipstick just doesn't work with your complexion. In that case, just hold onto it until December 26 and bring it back.
Jewelry
Much like the cosmetics, sometimes our friends and relatives pick out jewelry that just doesn't match our tastes. Or worse, the jewelry is just downright tacky. It's a nice gesture, but buying a $3 pair of earrings from the turntable rack at the front of the nearest discount store just isn't worth it.
Anything Homemade
Have you ever opened a gift from a relative to find something you can't even recognize? It's just some homemade, cobbled together...thing.
It's a metallic, paperweight something or other! It's a custom belt buckle! It's a photo album of relatives you haven't seen in 10 years! It's a calendar with inspirational quotes that doesn't inspire you to do anything!
You can't actually return these items to the store, but you'll sure wish you could.
Where to next? Check out Amazon's Holiday Center to buy things people won't return - Click Here
Read Also: 10 Dumbest States
Read Also: 10 Drunkest States
TheStreet, Inc is a participant in the Amazon Services LLC Associates Program, an affiliate advertising program designed to provide a means for sites to earn advertising fees by advertising and linking to Amazon.com.