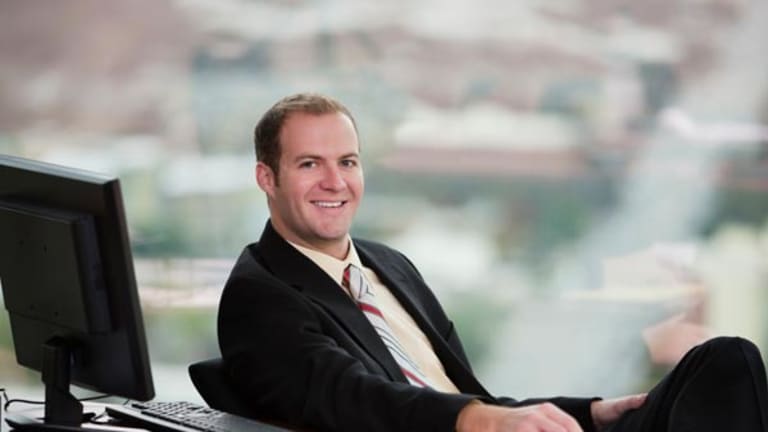 BALTIMORE (Stockpickr) -- A handful of stocks could be poisoning your portfolio right now. If you haven't prepared an antidote, you'd better read on.
Too often, investors remain fixated on the stocks they should buy. Never mind the stocks they shouldn't buy -- or worse, the stocks they should sell. But ask any successful investor (be they a deep value guy or a technical trader), and they'll tell you that the key to longevity in these markets is to avoid losses. The only way to do that is by figuring out which "poison stocks" shouldn't be in your portfolio.
The fact of the matter is that we're knee-deep in a pretty significant rally -- around 84% of the
S&P 500's
2012 gains have come since the start of June alone -- and the names that aren't participating in it are sending a bid message to Wall Street.
>>5 Stocks That Could See Major Downside
To be fair, the companies I'm talking about today aren't exactly "junk." I mean, they're not next up in line at bankruptcy court. But that's frankly irrelevant; from a technical analysis standpoint, they're some of the worst positioned names out there right now. For that reason, fundamental investors need to decide how long they're willing to take the pain if they want to hold onto these firms this summer.
That's why we're taking a technical look at these names today.
For the unfamiliar,
is a way for investors to quantify qualitative factors, such as investor psychology, based on a stock's price action and trends. Once the domain of cloistered trading teams on Wall Street, technicals can help top traders make consistently profitable trades and can aid fundamental investors in better planning their stock execution.
>>5 Big Stocks Ready to Slingshot Higher
It's worth noting that some of the worst stocks on the market didn't make this list - that's because, by and large, the garbage stocks are bouncing this summer, providing shareholders with a long-awaited reprieve. And I've already identified some of the most egregious setups in the tech sector in
5 Social Networking Stocks to Sell Now
.
So, without further ado, let's take a look at
you should be unloading in August.
Lowe's
I'll be honest: I like
Lowe's
(LOW) - Get Lowe's Companies, Inc. (LOW) Report
from a fundamental standpoint. But that isn't stopping this $31 billion home improvement stock from showing up on our list of toxic names right now.
Of all the names we're looking at, Lowe's is the least worst. By that, I mean that it's merely a "don't buy" rather than a "sell now." Here's why:
Lowe's had been looking strong in 2012 -- in fact, shares have climbed up 4.6% since the start of the year. But that all changed back in early May when LOW topped and started moving lower. From a
, Lowe's is currently forming a bearish descending triangle pattern, a setup that's formed by a horizontal support level (at $25) and downtrending resistance.
>>7 Stocks for a Housing Rebound
Essentially, as shares of Lowe's bounce in between those two technical levels, this stock is getting squeezed closer and closer to a breakdown below $25. When that happens, overly eager sellers have knocked down the pocket of buyers that's caused that support level to exist. That's a sell signal for LOW.
, measured by 14-day RSI, may be making higher lows in the short-term, but overall, it's still in downtrend mode. Since momentum is a leading indicator of price, that's extra reason to keep your distance from shares.
If you're looking for a buying opportunity, I'd strongly recommend staying away unless shares can start making higher lows. Earnings on August 20 are the next big catalyst to wait for.
Albemarle
Albemarle
(ALB) - Get Albemarle Corporation Report
may be up around 18% in 2012, but don't let that fool you. This stock has actually been moving lower for most of the year.
Shares of the chemical manufacturer rallied hard in January and February, rallying more than 31% in the first month of the New Year. But they've been in a downtrend ever since, giving back double-digit gains for the scores of investors who were late to the party on the first quarter rally. Since that peak this year, shares have been moving lower in a well-defined downtrend, bouncing between
and resistance as they made their move lower.
Right now, Albemarle is testing trend line resistance -- but that's precisely when you don't want to be a buyer. While a test of resistance sounds like a good thing (it's the spot where shares could move higher out of the channel, right?), it's actually the place where ALB has the most downside risk back down to its historical "price floor" at trendline support.
With the
already pointed lower and the 200-day close behind, this stock's downtrend is getting cemented. I'd suggest exiting here.
Portugal Telecom
We're seeing an almost identical setup in
Portugal Telecom
(PT) - Get Pintec Technology Holdings Ltd. Sponsored ADR Class A Report
right now. Shares of the aptly named Portuguese telco have been getting slammed in the past year, with shareholders seeing their positions halved from where they traded just 12 months ago.
It's no big surprise why this stock can't catch a bid. The firm has massive exposure to the eurozone, and to Portugal in particular.
Like ALB, with shares testing resistance, it makes sense to exit this stock -- or short it!
>>4 Tech Stocks to Trade (or Not)
Portugal Telecom has bounced lower off of trend line resistance the last five times in the last year. And in between, it's even made some lower highs: shares stalled out at the 50-day moving average back in February, for instance. This stock isn't an opportunistic buy here within a stone's throw of all-time lows; instead, those lows are a signal that this stock is toxic and buyers just aren't there to prop it higher.
USA Mobility
And things are even worse over at
USA Mobility
(USMO)
, the small-cap cellular company. Just in case selling pagers in 2012 wasn't a big enough hint.
USMO had been stuck in a downtrned for the last year, bouncing in a relatively shallow channel. And then earnings happened. The firm's July 31 earnings call
shared down substantially, shoving them
below
trend line support. That accelerated the downtrend - and until this stock finds another swing low, there's no telling where shares will find their next support level.
In terms of buyers and sellers, the glut of buying pressure at support completely evaporated after USMO's earnings call. That trend level where folks started thinking "USMO looks cheap" suddenly became a ghost town - one that's likely to act as resistance going forward.
If the post earnings drop wasn't enough to get you to sell shares, this chart should be.
Kayak Software
Last up is
Kayak Software
( KYAK), the firm behind the online travel site Kayak.com. Kayak went public in late July, kicking off to an auspicious start after a series of high-profile IPO flubs this year. But while shares rallied up to $35.35 a week and a half after the stock's first session, they've swung a lot lower since, making new all-time lows yesterday.
carries a lot of risk - in fact, given 2012's poor history of investor support for newly public firms, I'd recommend steering clear unless you've got one heck of a compelling reason to buy. But now that Kayak has established some semblance of a trading history, we can draw some conclusions from its chart.
One is that this stock is in freefall mode right now. Shares had seen support at $30, and while they attempted to catch a bid at that level late last week, selling pressure overwhelmed any bids that stepped in at $30. Now that former support level has become resistance.
Facebook
(FB) has been a cautionary tale for IPO investors this year, and that's likely to keep investors afraid of Kayak until the company can prove that it's fundamentals are worthy of buying. Watch out for Aug. 22 earnings. Until then avoid this stock like the plague.
To see this week's trades in action, check out the
Technical Setups for the Week portfolio
on Stockpickr.
-- Written by Jonas Elmerraji in Baltimore.
RELATED LINKS:
>>5 Stocks Ready to Surge on Bullish Earnings
>>5 Stocks Poised for Breakouts
>>5 Stocks David Einhorn Bought -- and So Should You
Follow Stockpickr on
and become a fan on
Facebook.
At the time of publication, author had no positions in stocks mentioned.
Jonas Elmerraji is the editor and portfolio manager of the
Rhino Stock Report
, a free investment advisory that returned 15% in 2008. He is a contributor to numerous financial outlets, including
Forbes
and
Investopedia
, and has been featured in
Investor's Business Daily
, in
Consumer's Digest
and on
MSNBC.com
.