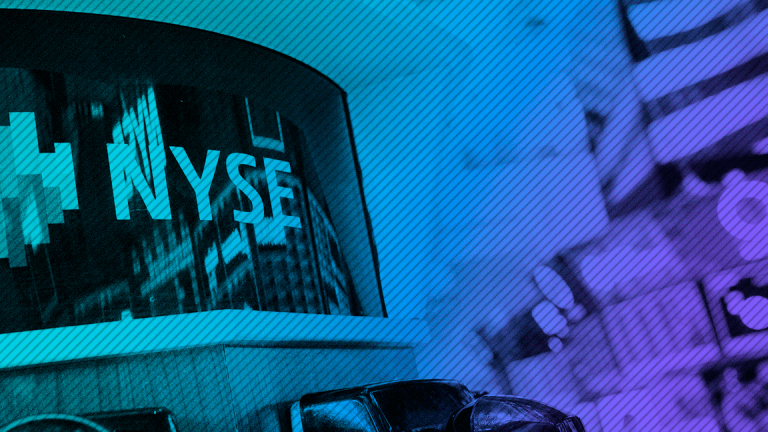 Global Stocks Sink, NYSE Closes, Les Moonves, Facebook - 5 Things You Must Know
With stock markets in the U.S. closed Wednesday, attention turns to global shares, which fall for a straight second session following Wall Street's sharp selloff; the NYSE and the Nasdaq are closed to honor former President George H.W. Bush; lawyers for CBS say the network can deny Les Moonves his $120 million severance, according to a report.
Here are five things you must know for Wednesday, Dec. 5:
1. -- Global Shares Sink on Trade and Growth Concerns
With stock markets in the U.S. closed Wednesday, Dec. 5, to honor former President George H.W. Bush who died Friday at 94, attention turned to global shares, which fell for a straight second session following Wall Street's sharp selloff.
Investors continued to question the fate of U.S.-China trade talks and re-set assumptions for growth and inflation as a key bond market signal flashed warning signs of recession.
Donald Trump attempted to solidify investor sentiment late Tuesday through a series of tweets that highlighted the strength of his relationship with Chinese President Xi Jinping, but added to market pressure by calling himself "Tariff Man" and threatening new levies on China-made goods if the 90-day talks fail to reach a consensus on trade between the world's two biggest economies.
On Wednesday, Trump said in a tweet that he said he "believed President Xi meant every word of what he said at our long and hopefully historic meeting."
China's Commerce Ministry issued a statement Wednesday that said the G-20 talks were "very successful" and that it was "confident" a deal could be reached "within 90 days in accordance with a clear timetable and road map." 
The statements from Trump and Beijing came a little too late for Wall Street on Tuesday, a day that saw the Dow Jones Industrial Average lose nearly 800 points for its fourth worst day ever on worries over the U.S.-China trade deal and concerns over economic growth. The Dow slumped 3.1% to 25,027, the S&P 500 lost 3.2%, and the Nasdaq fell 3.8%. Leading the Dow lower were Caterpillar Inc. (CAT) - Get Report , JPMorgan Chase & Co. (JPM) - Get Report and Boeing Co. (BA) - Get Report . Goldman Sachs Group Inc. (GS) - Get Report fell 3.8% to $184.31.
Besides JPMorgan and Goldman Sachs, Bank of America Corp. (BAC) - Get Report and Wells Fargo & Co. (WFC) - Get Report were among the bank stocks leading U.S. equity markets to their worst day since October.
2.  -- NYSE and Nasdaq Are Closed Wednesday to Honor Late President George H.W. Bush
The New York Stock Exchange and the Nasdaq Stock Market will be closed Wednesday to honor former President George H.W. Bush.
"We remember President Bush admiringly as a veteran who fought totalitarianism, a statesman who advocated for freedom, a leader who served his country, and an unabashedly dedicated family man," NYSE Group President Stacey Cunningham said in announcing her exchange's closure. "He will be remembered for his decades of service to the nation and the world, and it is appropriate that the New York Stock Exchange closes on Wednesday, the National Day of Mourning, to honor President Bush's enduring legacy."
The Nasdaq announced plans to "observe the passing of President George H.W. Bush by closing all Nasdaq U.S. equities and options markets" on Wednesday.
The economic calendar in the U.S. on Wednesday includes the Federal Reserve's "Beige Book" for November at 2 p.m. ET. 
Federal Reserve Chairman Jerome Powell's testimony to Congress, scheduled for Wednesday, has been postponed because of the national day of mourning for former President George H.W. Bush. A new date for the testimony hasn't yet been scheduled.
Earnings reports are expected Wednesday from Lululemon Athletica Inc. (LULU) - Get Report , H&R Block Inc. (HRB) - Get Report , Lands' End Inc. (LE) - Get Report , Cloudera Inc. (CLDR) - Get Report and Synopsys Inc. (SNPS) - Get Report .
3. -- Lawyers Say CBS Can Deny Moonves $120 Million Severance - Report
Lawyers hired by CBS Corp. (CBS) - Get Report to investigate the conduct of former CEO Les Moonves said the network has justification to deny Moonves his $120 million severance, The New York Times reported.
Facing multiple sexual misconduct allegations and fearing his career as an entertainment titan was over, Moonves destroyed evidence and misled investigators in an attempt to preserve his reputation and save the lucrative severance deal, the Times reported, citing a draft of a report prepared for the company's board.
Moonves was forced to step down in September after allegations by numerous women.
The report, a copy of which was reviewed by the Times, said Moonves "engaged in multiple acts of serious nonconsensual sexual misconduct in and outside of the workplace, both before and after he came to CBS in 1995." 
The lawyers who conducted the inquiry wrote that they had spoken with Moonves four times and found him to be "evasive and untruthful at times and to have deliberately lied about and minimized the extent of his sexual misconduct," according to the Times.
4. -- HPE Stumbles Despite Beating Analysts' Expectations
Hewlett Packard Enterprise Co. (HPE) - Get Report  tumbled 1.7% in after-hours trading on Tuesday despite topping analysts' fiscal fourth-quarter expectations for the sixth straight quarter. 
The company reported adjusted earnings of 45 cents a share on revenue of $7.95 billion, vs. expectations of 42 cents on revenue of $7.83 billion. The GAAP loss in the quarter was $757 million, or 52 cents a share. HPE attributed the loss partly to charges related to U.S. tax reform.
HPE maintained its 2019 earnings expectations of between $1.51 and $1.61 a share, and issued guidance for the fiscal first quarter that was in line with Wall Street forecasts.
5. -- Facebook Is No Longer the Best Place to Work
Facebook Inc. (FB) - Get Report fell to seventh place on employment site Glassdoor's annual ranking of employers for 2019, a steep drop from the No. 1 position the social media giant held in 2018.
The survey is based on thousands of employee reviews of senior management, compensation and other workplace concerns. 
Consulting firm Bain & Co. ranked No. 1 in Glassdoor's 2019 "Best Places to Work," followed by Zoom Video Communications and In-N-Out Burger.
Facebook has been criticized for failing to keep its user information safe and untainted. Political analysis firm Cambridge Analytica, which has been linked to Donald Trump's 2016 election campaign, acquired the data of millions of Facebook users, which prompted a congressional hearing earlier this year, and in October the company said information from more than 50 million users was compromised in a hack.
Facebook is a holding in Jim Cramer's Action Alerts PLUS member club. Want to be alerted before Jim Cramer buys or sells FB? Learn more now.