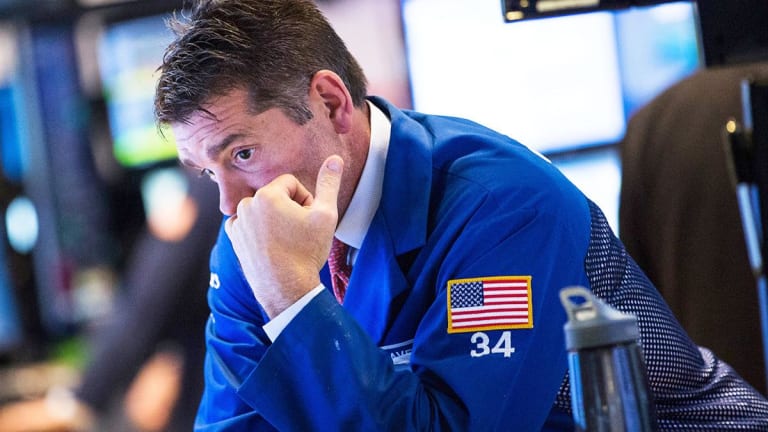 Trade Talk Doubts, Cronos, Netflix, Quora and Toll - 5 Things You Must Know
U.S. stock futures fall concerns over a lack of detail in the recent U.S.-China trade talks; bond market moves could be signaling slowing growth in the United States; Cronos says it's holding talks with Altria; Quora suffers a massive data breach.
Here are five things you must know for Tuesday, Dec. 4:
1. -- Stocks Slide on Lack of Detail in U.S.-China Trade Talks
U.S. stock futures pointed lower on Tuesday, Dec. 4, and global stocks weakened amid concerns over a lack of detail in the recent U.S.-China trade talks and signals from the bond market that suggested slowing growth in the United States.
Contracts tied to the Dow Jones Industrial Average declined 132 points, futures for the S&P 500 fell 11.25 points, and Nasdaq futures were down 42.25 points.
White House officials attempted to add specifics to the headlines generated from the weekend's trade summit between Donald Trump and Chinese President Xi Jinping, with economic adviser Larry Kudlow saying he expected certain tariffs on goods heading into China to "fall to zero" and the nation's broader commitment to removing barriers to accelerate under Xi's supervision. However, confusion over the start date for the 90-day truce agreed to on Saturday - which the White House said was Dec. 1 while China insisted didn't apply until the new year - and the fact that no commitments from either side were put in writing, encouraged some investors to fade Monday's Wall Street rally.
Meanwhile, investors were rattled Tuesday by a move in U.S. bond markets that could signal slowing growth in the world's largest economy and taint the bullish sentiment provided by the apparent breakthrough in U.S.-China trade talks.
The yield on the 10-year note fell to an early September low of 2.937%, with the gap between two-year and 10-year yields narrowing to just under 14 basis points, the smallest since July 2007. In fact, one portion of the curve -- the yield differential between three-year and five-year notes -- inverted by 1.4 basis points late Monday for the first time in more than a decade.
2. -- Toll Brothers, Dollar General Highlight Tuesday's Earnings Calendar
Toll Brothers Inc. (TOL) - Get Report , the luxury homebuilder, said fiscal fourth-quarter profit jumped 62% as revenue rose 21% to $2.46 billion and homebuilding deliveries gained 12% to 2,710.
Net income was $311 million, or $2.08 a share, up from $191.9 million, or $1.17 a share, a year earlier. The stock declined 2.4% in premarket trading.
Autozone Inc. (AZO) - Get Report reported fiscal first-quarter earnings of $13.47 a share, beating analysts' estimates of $12.21. Sales of $2.64 billion matched forecasts.
Dollar General Corp. (DG) - Get Report said Tuesday it earned $1.26 a share in the third quarter on revenue of $6.42 billion. Wall Street expected the discount retailer to post earnings of $1.26 a share on revenue of $6.39 billion.
Shares of Dollar General fell 8.3% after the company reduced its 2018 earnings outlook to $5.85 to $6.05 a share from previous guidance of $5.95 to $6.15. It also trimmed its guidance for 2018 sales growth.
3. -- Cronos Confirms It Has Been Holding Talks With Altria
Cannabis company Cronos Group Inc. (CRON) - Get Reportconfirmed it has received takeover interest from cigarette-maker Altria Group Inc.  (MO) - Get Report .
Cronos, in a statement late Monday, said it was "engaged in discussions" with Altria but that "no agreement has been reached with respect to any such transaction and there can be no assurance such discussions will lead to an investment or other transaction involving the companies."
Shares of Cronos closed up 11.2% on Monday after multiple news outlets reported that Altria was in early talks to purchase the Canadian company as it looks to diversify its business. Cronos was rising another 14.2% to $11.61 in premarket trading on Tuesday.
4. -- 'Friends' to Remain on Netflix Throughout 2019
Popular 1990s sitcom "Friends" can be watched on Netflix for at least another year, an executive familiar with the show's contract told USA Today.
Fans were alarmed earlier Monday after a report from Business Insider said Netflix Inc. (NFLX) - Get Report displayed a note on its "Friends" page reading: "Availability: Until 1/1/19." But by Monday afternoon the expiration date was removed from the "Friends" page, according to USA Today, and Netflix tweeted that the show will be available to stream "throughout 2019."
5. -- Quora Says Data Breach Affects 100 Million Users
Quora, the question-and-answer website, said Monday it discovered that "some user data was compromised as a result of unauthorized access to our systems by a malicious third party" and that the hackers may have gained access to the personal information of about 100 million users.
Quora said the compromised information included, among other things, users' names, email addresses, user IDs, encrypted passwords, and data imported from linked networks when authorized by the user.
The website said it has been notifying users whose data has been compromised, and has logged them out.
The Quora hack was disclosed just days after after Marriott International Inc. (MAR) - Get Report  said a massive breach it suffered could have affected as many as 500 million customers.