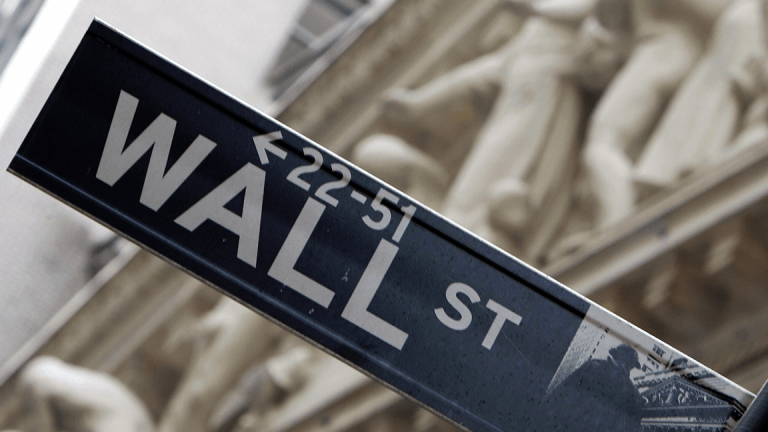 Mexico Trade Deal, Best Buy and Pumpkin Spice Latte - 5 Things You Must Know
U.S. stock futures rise on Tuesday as investors react to news of a possible NAFTA overhaul; Best Buy and Tiffany report earnings; Toyota to invest $500 million in Uber; Starbucks launches Pumpkin Spice Latte.
Here are five things you must know for Tuesday, Aug. 28:
1. -- Stocks Rise as U.S. and Mexico Reach Trade Deal
U.S. stock futures rose on Tuesday, Aug. 28, indicating a third consecutive record-setting session for Wall Street, and global stocks edged higher as investors reacted to news of a possible NAFTA overhaul that could lead to the end of trade disputes between the U.S., China and the European Union.
Contracts tied to the Dow Jones Industrial Average I:DJI  rose 45 points on Tuesday, futures for the S&P 500 I:GSPC  were up 4 points, and Nasdaq I:IXIC futures gained 22.50 points. The Dow on Monday, Aug. 27, rose 259 points, or 1.01%, to close at 26,049. The S&P 500 rose 0.77% to 2896.74, its second record high in as many trading days. The Nasdaq gained 0.91% on Monday to end at 8,017.90, also a record.
Donald Trump announced a new agreement on trade Monday with Mexico that will both replace the current NAFTA pact - which covers an annual $1 trillion in trade - and leave Canada, the U.S.'s second-largest trading partner, without a bespoke deal.
The fact that Mexico appeared ready to comply with several White House demands, including wage limits and "country of origin rules" in the auto sector, has investors hoping that Trump can work similar deals with Brussels and Beijing, moves hat would ease the current trade tensions and kick-start economic growth into the final months of the year.
The economic calendar in the U.S. on Tuesday includes International Trade in Goods for July at 8:30 a.m. ET, and Consumer Confidence for August at 10 a.m.
2. -- Best Buy and Tiffany Report Earnings 
Best Buy Co. (BBY) - Get Report  reported fiscal second-quarter earnings of 91 cents a share, topping analysts' forecasts by 8 cents. Sales of $9.38 billion also topped estimates, and a same-store sales increase of 6.2% beat expectations of 4.2%. The company's third-quarter adjusted earnings estimate of 79 cents to 84 cents came in below forecasts of 92 cents, and the stock tumbled 5.1% in premarket trading.
Tiffany & Co. (TIF) - Get Report  rose 3.6% in premarket trading after reporting second-quarter earnings of $1.17 a share, higher than estimates of $1.01. Sales of $1.08 billion topped estimates of $1.04 billion. Same-store sales in the quarter jumped 7.7% and the jewelry retailer raised its earnings-per-share outlook for 2018.
If you'd like to receive the free "5 Things You Must Know" newsletter, please register here.
3. -- Toyota to Invest $500 Million in Uber as Part of Driverless-Car Pact
Toyota Motor Corp. (TM) - Get Report  will invest $500 million in Uber Technologies Inc. as part of an agreement to build self-driving cars for Uber's ride-hailing service.
The deal will combine technology from each company that will be integrated into cars that will be picking up Uber's customers by 2021.
According to The Wall Street Journal, Toyota's investment values Uber at about $72 billion, slightly higher than where SoftBank Group Corp. valued Uber earlier this year with its funding.
4. -- Ousted Papa John's Founder Says 'Rot at the Top' Has Led to Poor Performance 
John Schnatter, the ousted founder of Papa John's International Inc. (PZZA) - Get Report , said in a letter to franchisees on Monday that the company's poor performance was caused by "rot at the top" and he singled out CEO Steve Ritchie.
In the letter, which can be found at savepapajohns.com, Schnatter blamed Ritchie for "bad financial decisions, insufficient management skills to correct them, a toxic senior management culture, and serious misconduct at the top levels of our leadership team," that "have prompted some in the company to use me as an excuse to distract from those cold realities."
A Papa John's spokeswoman told CNBC that Schnatter's claims were unfounded.
"Once again, John Schnatter is making untrue and disparaging statements in a self-serving attempt to distract from the damaging impact his own words and actions have had on the company and our stakeholders," the spokeswoman told CNBC in an emailed statement.
5. -- Starbucks Launches Pumpkin Spice Latte
Starbucks Corp. (SBUX) - Get Report launched Pumpkin Spice Latte on Tuesday in the U.S. and Canada.
Starbucks confirmed last week it would begin selling the popular flavored coffee drink on Aug. 28, the earliest official launch date in history.
Pumpkin Spice Latte's early release date last year was Sept. 1, with the official launch coming Sept. 5.
Separately, Starbucks concluded its $7.15 billion licensing deal with Nestle S.A. (NSRGY) - Get Report for the Swiss food giant to market the coffee chain's packaged coffees and teas around the world, Reuters reported.