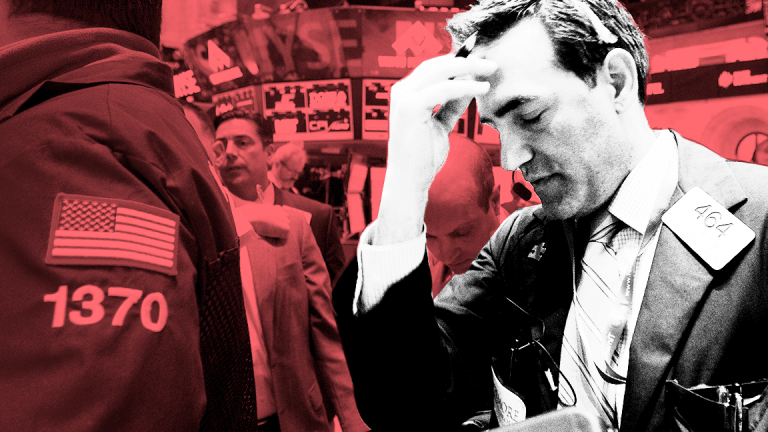 Italy Crisis, Oil Prices, Starbucks and 'Solo' - 5 Things You Must Know
U.S. stock futures fall and European shares tumble amid a political crisis in Italy; oil prices in the U.S. decline on reports Saudi Arabia may lead an effort to pump more crude into the market; Starbucks to close 8,000 stores for anti-bias training.
Here are five things you must know for Tuesday, May 29:  
1. -- Stocks Lower Amid Political Crisis in Italy
U.S. stock futures indicated that Wall Street would open lower on Tuesday, May 29, as European shares tumbled amid a political crisis in Italy.
Contracts tied to the Dow Jones Industrial Average undefined  fell 167 points, futures for the S&P 500 undefined  declined 18.80 points and Nasdaq undefined futures fell 38.50 points.
European stocks fell sharply on Tuesday after President Sergio Mattarella appointed a caretaker government, led by a former International Monetary Fund official, and paved the way for new national elections in the fall that could be fought over Italy's eurozone membership. Stocks in Italy fell 2.4% to fresh 10-month lows.
Oil prices in the U.S. were lower early Tuesday following reports that Saudi Arabia may lead an effort to pump more crude into the market in an effort to offset lost production from OPEC member state Venezuela, which may come under international sanctions following the disputed election of President Nicolas Madura. West Texas Intermediate crude fell 1.46% to $66.89 a barrel.
The U.S. economic calendar on Tuesday includes Consumer Confidence for May at 10 a.m. ET.
Earnings reports are expected Tuesday from HP Inc. (HPQ) and Salesforce.com Inc. (CRM) .
If you'd like to receive the free "5 Things You Must Know" newsletter, please register here.
2. -- Starbucks to Close Stores for Anti-Bias Training
Starbucks Corp. (SBUX)  will be closing 8,000 stores Tuesday afternoon for four hours to complete racial bias training after facing significant criticism for its response to discrimination issues in recent weeks. 
The coffee chain came under fire in April after two black men were arrested simply for waiting in a Philadelphia Starbucks store without ordering anything. 
The training is set to be the first bit of a months-long campaign to breed better views on identity, class, gender, race, politics and citizenship, Starbucks management said. The activities will include pre-produced video guides and small group discussions, plus video appearances from CEO Kevin Johnson and the musician Common. 
Starbucks fell 0.4% in premarket trading on Tuesday.
3. -- China Set to OK Qualcomm-NXP Deal
Chinese authorities were set to approve Qualcomm Inc.'s (QCOM)  planned $44 billion acquisition of NXP Semiconductors NV (NXPI) in the next few days, The Wall Street Journal reported, citing people familiar with the matter.
China's State Administration for Market Regulation, which has been conducting the antitrust review, held a meeting on the matter Monday, according to the people. They said a contingent of Qualcomm's legal team arrived in Beijing over weekend to hammer out final details, the Journal reported.
Approval would remove the last hurdle for a deal that has been stuck for months amid U.S.-China trade tensions, but one of the people said it could come with conditions, the Journal reported.
Qualcomm fell 1%, while NXP rose 3.6% in premarket trading.
4. -- M&A for Tuesday
Software company Verint Systems Inc. (VRNT) is in talks to buy NSO Group, an Israeli maker of cybersurveillance products, for about $1 billion, the Journal reported, citing a person familiar with the situation.
Luxemburg-based JAB Holding Co. said it would buy London-based sandwich chain Pret A Manger Ltd., less than a year after it closed on its $7.5 billion acquisition of Panera Bread. JAB also owns Krispy Kreme and Keurig.
5. -- 'Solo' Stalls
Box office sales for "Solo: A Star Wars Story" came in well below expectations, making just $83.3 million at the North American box office in the Han Solo spinoff's opening weekend.
Walt Disney Co. (DIS) had estimated that "Solo" would gross $101 million over the four-day Memorial Day weekend. Some forecasts last week called for the movie to make as much as $150 million over the four days.