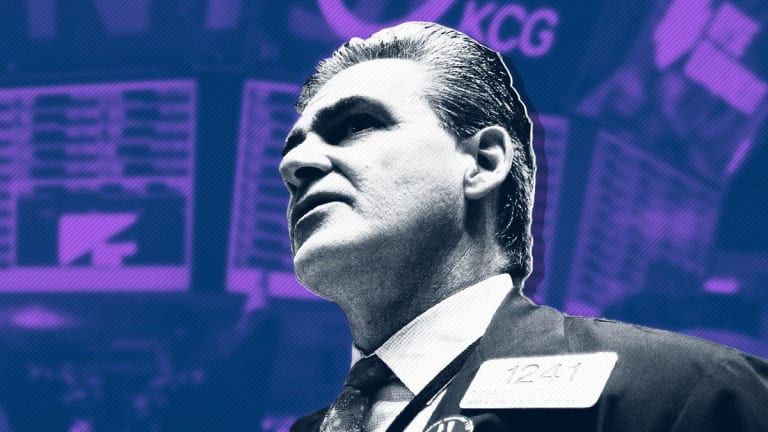 Apple, Facebook, China Trade, Fed, Nationals - 5 Things You Must Know Thursday
U.S. stock futures are falling following a report that said Chinese officials have doubts about reaching a comprehensive long-term trade agreement with the United States; Apple and Facebook rise after posting better-than-expected earnings; Fiat Chrysler confirms it agreed to merger with France's Peugeot.
Here are five things you must know for Thursday, Oct. 31: 
1. -- Stock Futures Lower on Report China Has Doubts About Long-Term U.S. Trade Pact
U.S. stock futures were falling Thursday following a report that said Chinese officials have doubts about reaching a comprehensive long-term trade agreement with the United States.
Chinese officials have warned they won't budge on the thorniest issues, Bloomberg reported, citing people familiar with the matter. They remain concerned about Donald Trump's impulsive nature and the risk he may back out of even the limited "phase one" accord both sides say they want to sign in the coming weeks, the report added.
Futures had been rising earlier after the Federal Reserve trimmed interest rates for the third time in 2019, and Apple (AAPL) - Get Apple Inc. Report and Facebook (FB) - Get Meta Platforms Inc. Class A Report shares powered higher after stronger-than-expected third-quarter earnings from the tech giants.
Contracts tied to the Dow Jones Industrial Average fell 88 points, futures for the S&P 500 were down 10.55 points, and Nasdaq futures tumbled 18.25 points.
Fed Chairman Jerome Powell told reporters in Washington that the economy was in a "good place," with stable growth, low inflation and a robust jobs market, even as he laid out his case for making the third rate cut of the year that sets the central bank's target lending range at 1.5% to 1.75%.
"We took this step to help keep the economy strong in the face of global developments and to provide some insurance against ongoing risks," Powell explained. "We see the current stance of monetary policy as likely to remain appropriate as long as incoming information about the economy remains broadly consistent with our outlook."
A tweak in the Fed's statement - substituting a vow to monitor the effects of its recent moves for a previous reference to "act as appropriate" on rates in the near term - took some steam out of markets but the supportive Fed stance, along with what is turning out to be a better-than-expected earnings season, has kept U.S. stocks near record highs for most of the past two weeks.
The S&P 500 finished Wednesday with a gain of 9 points, or 0.33%, to a record closing high of 3,046.77. It was the second record close for the index this week.
The economic calendar in the U.S. Thursday includes weekly Jobless Claims at 8:30 a.m. ET, Personal Income and Outlays for September at 8:30 a.m., the third-quarter Employment Cost Index at 8:30 a.m. and Chicago PMI for October at 9:45 a.m.
Earnings reports are expected Thursday from Bristol-Myers Squibb (BMY) - Get Bristol-Myers Squibb Company Report , Kraft Heinz (KHC) - Get Kraft Heinz Company Report , Altria (MO) - Get Altria Group Inc Report , Dunkin' Brands (DNKN) - Get Dunkin' Brands Group, Inc. Report , Pinterest (PINS) - Get Pinterest, Inc. Class A Report , Clorox (CLX) - Get Clorox Company Report , Wayfair (W) - Get Wayfair, Inc. Class A Report , AMC Networks (AMCX) - Get AMC Networks Inc. Class A Report , Estee Lauder (EL) - Get Estee Lauder Companies Inc. Class A Report , Corteva (CTVA) - Get Corteva Inc Report , Celgene (CELG) - Get Celgene Corporation Report , U.S. Steel (X) - Get United States Steel Corporation Report , World Wrestling Entertainment (WWE) - Get World Wrestling Entertainment, Inc. Class A Report , Yeti Holdings (YETI) - Get YETI Holdings, Inc. Report and Qorvo (QRVO) - Get Qorvo, Inc. Report .
2. -- Apple Rises After Sales of iPhone, Apple Watch Beat Forecasts
Apple (AAPL) - Get Apple Inc. Report  rose 2.15% in premarket trading Thursday to $248.50 after the tech giant beat Wall Street's fiscal fourth-quarter expectations and issued strong guidance for the first quarter.
Adjusted earnings in the fourth quarter were $3.03 a share, topping estimates of $2.84, while revenue rose 2% to $64.04 billion and beat estimates of $63.02 billion.
Sales of the iPhone were $33.362 billion, beating estimates of $32.773 billion. Analysts were already expecting a strong quarter for iPhone sales since the company's new iPhone 11s were sold at a lower price point than previous new models.
After rising 48% during the fiscal third quarter quarter, Apple's Wearables, Home & Accessories reporting segment saw revenue grow 54% in the fourth quarter from a year earlier, comfortably beating a $5.94 billion consensus.
CEO Tim Cook mentioned on a conference call that Apple's wearables revenue, which covers the Apple Watch, AirPods and Beats headphones, once more grew "well over 50%," and later added that about three-fourths of Watch buyers during the quarter were first-time buyers. 
Services revenue in the fourth quarter was $12.51 billion, also ahead of expectations.
"All in, while we haven't changed our view that a U.S./China trade deal is crucial to Apple's performance, we believe this quarter to once again demonstrate that Apple is a stock that should be held for the long-term, not traded, as Apple's products are clearly in high demand across all regions in which it operates," wrote Jim Cramer and the Action Alerts PLUS team, which holds Apple in its portfolio.
For the fiscal first quarter, Apple guided for revenue of between $85.5 billion and $89.5 billion, with the midpoint higher than analysts' expectations of $86.74 billion. Apple guided for gross margin of between 37.5% and 38.5%.
3. -- Facebook Jumps After Earnings and Revenue Top Expectations
Facebook (FB) - Get Meta Platforms Inc. Class A Report  rose 4.57% in premarket trading to $196.85 after the social media giant posted better-than-expected third-quarter earnings.
Facebook reported earnings of $2.12 a share vs. consensus estimates of $1.91, while quarterly revenue of $17.65 billion beat estimates for $17.37 billion.
At the end of the third quarter, Facebook reported daily active users of 1.62 billion, an increase of 9% year over year, and monthly active users of 2.45 billion, an increase of 8%. The company estimated that 2.2 billion people use Facebook, Instagram, WhatsApp, or Messenger every day on average, and around 2.8 billion people use at least one of those apps each month.
"We had a good quarter and our community and business continue to grow," said Facebook CEO Mark Zuckerberg in a press release. "We are focused on making progress on major social issues and building new experiences that improve people's lives around the world."
On a conference call following the earnings release, Zuckerberg defended the company's positions on political advertising, antitrust concerns, and other issues related to the regulatory backlash the company has faced.
"Facebook offers impressive results, from both a revenue and earnings perspective. Engagement trends remain strong across the board, with a surprising lift in monthly active user growth in the U.S. and Canada, the region where the product is most heavily monetized on a per user basis," wrote Jim Cramer and the Action Alerts PLUS team, which holds Facebook in its portfolio. "Privacy, security, and antitrust concerns are always at the top of the minds of investors - and this was a major point of discussion near the tail end of the conference call - but what cannot be forgotten is the resoundingly strong business model that continues to pump out big-time earnings growth in the absence of one-time items."
4. -- Fiat Chrysler Surges After Confirming $50 Billion Merger Plans With Peugeot
Fiat Chrysler Automobiles (FCAU) - Get Stellantis N.V. Report was surging Thursday after the Italian-American car maker confirmed plans to merge with France's Peugeot PSA (PUGOY) in a $50 billion tie-up the pair said would create the world's fourth-largest automobile company.
The 50-50 merger will save the combined company more than $4 billion a year in cost synergies, while creating a global automaker capable of production 8.7 million vehicles a year while generating €170 billion in sales and €11 billion in annual profit. The company's top brands will include Fiat, Dodge, Alfa Romeo, Maserati, Opel and Vauxhall.
"This convergence brings significant value to all the stakeholders and opens a bright future for the combined entity," said Peugeot PSA CEO Carlos Tavares, who will lead the combined company for an initial term of five years. "I'm pleased with the work already done with (Fiat's Mike Manley) and will be very happy to work with him to build a great company together."
Fit Chrysler shares rose 4.74% in premarket trading to $15.69. 
5. -- Washington Nationals Win First World Series Title
After their season appeared to be on life support in May, the Washington Nationals completed their improbable run through October Wednesday night with a 6-2 win against the Houston Astros in Game 7 of the World Series.
It was the first championship for a Washington baseball team since the Senators beat the New York Giants in 1924.
Save 57% during our Halloween Sale. Don't let this market haunt you and join Jim Cramer's Investment Club, Action Alerts PLUS. Click here to sign up!