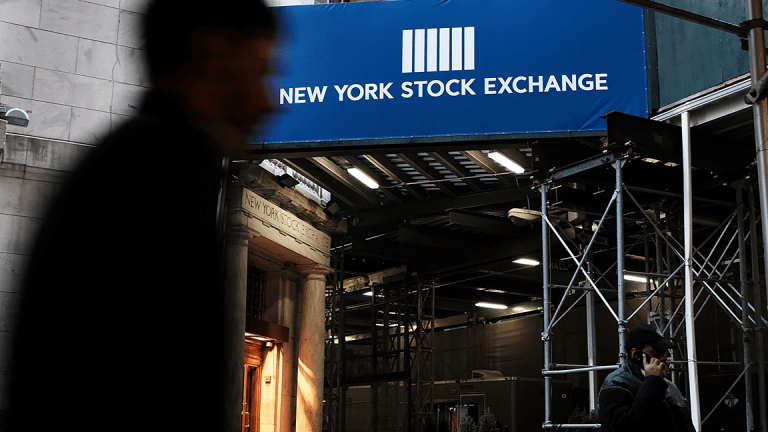 EU Steel Tariffs, Warren Buffett, Uber and Waymo - 5 Things You Must Know
U.S. stock futures turn mostly lower; White House expected to impose tariffs on European steel and aluminum; Warren Buffett had proposed investing $3 billion in Uber but the talks fell apart, a report says.
Here are five things you must know for Thursday, May 31:  
1. -- Stocks Lower Amid Reports Trump Plans EU Steel Tariffs
U.S. stock futures turned mostly lower on Thursday, May 31, and European stocks traded mixed as investors remained cautious over political developments in Italy and the threat of new trade tariffs from the United States.
The White House is expected to confirm that the temporary exemption from steel and aluminum tariffs granted to the European Union will expire on Friday, June 1, raising the risk that officials in Brussels will follow through on a threat to slap similar levies on $3.4 billion worth of U.S. goods that are imported into the bloc. A German business magazine also reported that Donald Trump told French President Emmanuel Macron he plans to prevent the sale of luxury European cars in the U.S. market.
"We don't want a trade war," said France's Finance Minister Bruno Le Marie, even as he warned that "aggressive decisions taken against Europe" would result in a coordinated response from the bloc.
U.S. Commerce Secretary Wilbur Ross, in an interview with French daily Le Figaro, said the U.S. doesn't want a trade war with the EU, but it's "up to the European Union to decide if it wants to take retaliatory measures.
"The next question would be: How will ...  Trump react? You saw his reaction when China decided to retaliate," Ross was quoted as saying.
Contracts tied to the Dow Jones Industrial Average undefined  fell 25 points, futures for the S&P 500 undefined  were down 1.50 points and Nasdaq undefined futures rose 0.25 points.
If you'd like to receive the free "5 Things You Must Know" newsletter, please register here.
2. -- Buffett Had Proposed Investing $3 Billion in Uber
Warren Buffett proposed investing $3 billion in Uber Technologies Inc. earlier this year, but the talks fell apart following disagreements over the terms and size of the deal, Bloomberg reported, citing people familiar with the matter.
Under the proposed agreement, Buffett's Berkshire Hathaway Inc. (BRK.A) would have provided a convertible loan to Uber that would have protected Buffett's investment should Uber hit financial difficulty, while providing significant upside if Uber continued to grow in value, the people said.
Buffett's initial offer was well above $3 billion, one of the people told Bloomberg.
"Some of the reported details are not correct," Buffett told CNBC. "But it's true that Berkshire had discussions with Uber."
3. -- Uber in Talks With Waymo on Driverless Car Partnership
Uber has held talks with Alphabet Inc.'s (GOOGL) autonomous driving unit Waymo about using its technology on Uber's ride-hailing app, Uber CEO Dara Khosrowshahi said on Wednesday.
"[The relationship is] getting better," Khosrowshahi said at the Code Conference at Rancho Palos Verdes, Calif. "You build relationships slowly but surely. I have a long relationship with Google and we have a trust level. We're having discussions with Waymo. If something happens, great."
The CEO also said Uber was on track to go public in 2019. 
"We're in a good position in terms of the company's profile, in terms of profitability and margins continue to get better," Khosrowshahi told CNBC at the Code Conference.
Alphabet is a holding in Jim Cramer's Action Alerts PLUS member club. Want to be alerted before Jim Cramer buys or sells GOOGL? Learn more now.
4. -- Costco, VMware, Dollar General Report Earnings
Sears Holdings Corp. (SHLD) said Thursday it would close 72 more stores "in the near future" following a first quarter that saw it lose $3.93 a share. The stock tumbled 10.3% in prermarket trading.
Revenue dropped more than 30% to $2.9 billion from $4.2 billion a year earlier. Same-store sales declined 11.9%.
The retailer ended the first quarter with 894 combined Sears and Kmart stores, down from 1,275 a year earlier.
Dollar General Corp. (DG) reported first-quarter earnings of $1.36 a share vs. analysts' expectations of $1.40. Revenue rose 9% to $6.11 billion but came in below forecasts of $6.18 billion. Shares fell 6.5%.
Ciena Corp. (CIEN)  fell 9% after the optical networking company's fiscal second-quarter profit came in below forecasts. 
5. -- Jobless Claims Highlight Economic Calendar
The U.S. economic calendar on Thursday includes weekly Jobless Claims at 8:30 a.m. ET, Personal Income and Outlays for April at 8:30 a.m., and Oil Inventories for the week ended May 25, at 11 a.m.
Expert Advice for a Risky Market. We asked top experts from Bank of America, Fisher Investments, Invesco and Wells Fargo what smart investors should do right now. Click here and register for free to watch what these market watchers recommend.