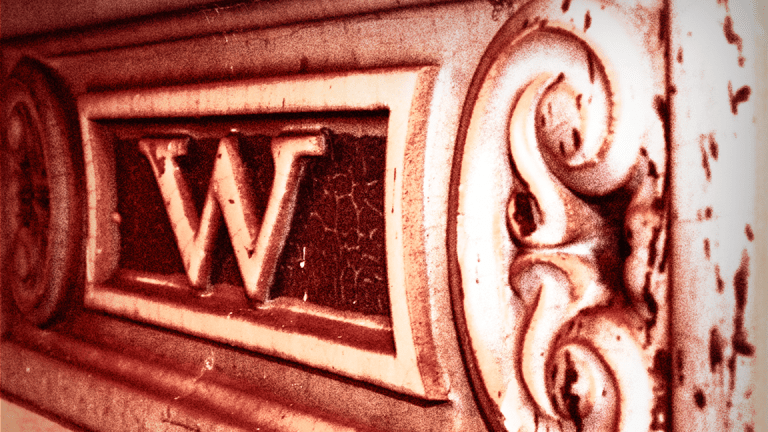 Alibaba, Veterans Day, Aramco, Goldman and Apple - 5 Things You Must Know Monday
U.S. stock futures decline as market sentiment is soured by escalating protests in Hong Kong; sales for Alibaba's Single Day smash records; Saudi Aramco unveils some details about its IPO; Goldman Sachs and Apple criticized over possible sex bias with Apple Card.
Here are five things you must know for Monday, Nov. 11: 
1. -- Stock Futures Fall as Sentiment Rattled by Unrest in Hong Kong
U.S. stock futures declined Monday as market sentiment was soured by escalating protests in Hong Kong and increasing concerns on whether a U.S.-China trade agreement could be reached by the end of the year.
Police in Hong Kong opened fire on demonstrators in the China-controlled territory on Monday, wounding at least one person as protests in the region entered their fourth consecutive month. Monday's violence followed the death of a protestor last week and worrying signs that China could tighten its grip on the territory in order to quell the protests.
Contracts tied to the Dow Jones Industrial Average fell 123 points on Monday, futures for the S&P 500 were down 12.85 points, and Nasdaq futures declined 38.50 points after Donald Trump said Friday he hasn't agreed to roll back tariffs on Chinese-made goods, a condition senior figures in Chinese media have suggested are crucial to inking any deal with Beijing.
The three major U.S. stock indexes ended at record highs Friday despite the comments from the president.
Stock volumes Monday are expected to be thinner Monday as the U.S. observes Veterans Day. The bond market will be closed. 
2. -- Tencent Music Reports Earnings, Cisco and Walmart to Report Later in the Week
Earnings reports are expected Monday from Tencent Music (TME) - Get Report , Grocery Outlet (GO) - Get Report  and Del Frisco's Restaurant Group (DFRG) - Get Report . Reports are expected later in the week from Cisco Systems (CSCO) - Get Report , Nvidia (NVDA) - Get Report , Tilray (TLRY) - Get Report  , Walmart (WMT) - Get Report  Applied Materials (AMAT) - Get Report , Canopy Growth (CGC) - Get Report and Viacom (VIAB) - Get Report .
Cisco, Nvidia and Viacom are holdings in Jim Cramer's Action Alerts PLUS member club. Want to be alerted before Jim Cramer buys or sells the stocks? Learn more now.
The economic calendar in the U.S. Monday is bare since it's Veterans Day.
3. -- Sales for Alibaba's Singles Day Hit a Record $31 Billion
Alibaba's (BABA) - Get ReportSingles Day shopping festival notched more than $31 billion in sales over its first 11 hours Monday, defying predictions amid the weakest Chinese economy in more than three decades.
Alibaba, Asia's most valuable tech company, said Singles Day, an annual marketing event that is the world's busiest online shopping day, saw 10 billion yuan ($1.43 billion) in sales in its first 90 seconds. The event kicked off at midnight with a televised event that featured Taylor Swift.
Singles Day sales have topped $31 billion in gross merchandise value as the event reaches its midway point, a figure that tops last year's 24-hour total of $30.8 billion.
More than 812 million orders have been placed with Alibaba during the event so far, the company said. But this year's sales growth rate is likely to fall short of the torrid 39% pace set in 2017, when China's economy was still growing at a 6.5% rate and the impact of tariffs on billions worth of China-made goods heading into the U.S. had yet to be felt.
Singles Day is "expected to generate more revenue than the popular U.S. shopping holidays Thanksgiving, Black Friday, Cyber Monday and the weekend in between combined" this year, according to Adobe Analytics.
American depositary receipts of Alibaba fell 0.78% to $185.70 in premarket trading Monday.
4. -- Saudi Aramco Offers Some Details on Massive IPO
Saudi Aramco, Saudi Arabia's state-owned oil giant, released details over the weekend of what is expected to be the biggest initial public offering in history, giving investors the chance to own a piece of the world's biggest oil producer and most profitable company.
The oil conglomerate controlled by Saudi Crown Prince Mohammed bin Salman said in a prospectus made public on Saturday that the offering period will begin on Nov. 17, and close on Dec. 4, with the pricing of shares to happen on Dec. 5.
The shares will trade initially on the Saudi stock exchange, called the Tadawul, beginning in mid-December. While the prospectus didn't include specific details of how much of the company will be floated, it did say the company will sell up to 0.5% of shares to individual investors.
In the 600-page prospectus, Aramco revealed its quarterly revenue declined in line with oil prices while net profit dropped at a faster rate on higher costs associated with attacks on its facilities in September, The Wall Street Journal noted.
Analysts' valuations of Aramco have varied from $1.2 trillion to $2.3 trillion. In comparison, Aramco's closest U.S. rival, Exxon Mobil (XOM) - Get Report , has a market cap of nearly $300 billion while Chevron (CVX) - Get Report is valued at about $229 billion.
5. -- Goldman to Be Investigated for Possible Sex Discrimination With Apple Card
The New York Department of Financial Services will investigate Goldman Sachs (GS) - Get Report for possible sex discrimination in the way it sets credit limits. 
The investigation follows a series of viral tweets by entrepreneur and web developer David Heinemeier Hansson about algorithms used for the Apple Card, which Goldman Sachs manages in partnership with Apple (AAPL) - Get Report .
Goldman Sachs denied wrongdoing, according to the Associated Press.
Hansson said the card offered him a credit limit 20 times greater than it gave to his wife, even though she has a higher credit score. He called the algorithm a sexist program.
Hansson's complaint was followed by a supporting tweet from Apple co-founder Wozniak, who blamed both the bank and Apple for the alleged unfairness.
Goldman Sachs and Apple are holdings in Jim Cramer's Action Alerts PLUS member club. Want to be alerted before Jim Cramer buys or sells the stocks? Learn more now.