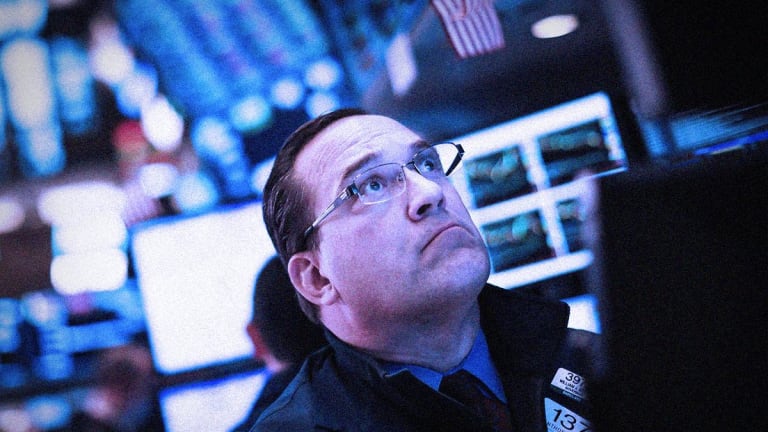 Trade Truce, Oil Prices, Boeing and Kevin Durant - 5 Things You Must Know
U.S. stock futures soar following a weekend G-20 summit that triggered a re-start in U.S.-China trade talks; oil prices surge on a likely agreement on crude production cuts; federal prosecutors reportedly have subpoenaed records from Boeing relating to the production of the 787 Dreamliner in South Carolina; Genesee & Wyoming to be acquired for close to $9 billion, a report says.
Here are five things you must know for Monday, July 1: 
1. -- Stock Futures Soar as Trade Truce Sparks Rally
U.S. stock futures soared on Monday, setting up the chance for fresh record highs on Wall Street, following a weekend G-20 summit that triggered a re-start in U.S.-China trade talks and a likely agreement on crude production cuts that has oil prices surging past $60 a barrel.
President Donald Trump and his Chinese counterpart, Xi Jinping, agreed over the weekend at the summit to resume stalled trade talks between the world's two biggest economies, while simultaneously pledging not to apply fresh tariffs to either country's imports.
Trump also said he would loosen restrictions on the shipment of tech equipment to China's Huawei Technologies while China, in turn, agreed to buy an unspecified amount of U.S. agricultural goods.
No time limits were placed on any agreement, however, and no schedule for new talks was released by officials from either Washington or Beijing.
"The quality of the transaction is far more important to me than speed," Trump said via his official Twitter account. "I am in no hurry, but things look very good! There will be no reduction in the tariffs currently being charged to China."
Contracts tied to the Dow Jones Industrial Average jumped 278 points and futures for the S&P 500 rose 33.30 points. Nasdaq futures gained 136.25 points as the decision to lift some export restrictions placed on U.S. tech companies dealing with Huawei, the world's biggest maker of both smartphones and 5G networking equipment, was giving the tech-heavy index a lift.
The economic calendar in the U.S. on Monday includes the PMI Manufacturing Index for June at 9:45 a.m. ET, the ISM Manufacturing Index for June at 10 a.m., and Construction Spending for May at 10 a.m.
2. -- Oil Prices Jump as Supply Cuts Set to Be Eextended
Global oil prices surged Monday, with U.S. crude rising above $60 a barrel, as both Saudi Arabia and Russia said they would support an OPEC agreement that would extend the cartel's production cuts well into the second half of the year.
The world's second- and third-largest producers, behind the United States, reached an agreement on the cuts, which are taking 1.2 million barrels from the market each day. The pair were joined in support by both Iran and Iraq as OPEC leaders gathered in Vienna for two days of talks that are now expected to result in at least a nine-month extension of the output pact that was first agreed to in December 2018.
"Oil prices should enjoy some immediate relief given expectations of the OPEC+ production cuts extension, along with the positive sentiment accompanying the revival of U.S.-China trade talks," said FXTM market analyst Han Tan. "While an official extension should strengthen the floor under oil prices, the lingering concerns over slowing global demand growth may cap oil's upside, unless existing U.S.-China tariffs are lifted to brighten the global economic outlook."
Brent crude contracts for August delivery, the global benchmark, rose 2.84% on Monday to $66.58 a barrel, while West Texas Intermediate crude contracts, which are more tightly linked to U.S. gas prices, rose 2.72% to $60.06 a barrel.
3. --Feds Reportedly Probing Boeing's 787 Dreamliner as Well as 737 MAX
Federal prosecutors have subpoenaed records from Boeing (BA) relating to the production of the 787 Dreamliner in South Carolina, the Seattle Times reported, citing two sources familiar with the investigation.
The subpoena was issued by the Department of Justice and relates to what the paper called "allegations of shoddy work" at the Dreamliner production plant in North Charleston, S.C.
It was unknown whether the reported investigation into the 787 Dreamliner is connected to the probe of Boeing's 737 MAX. The Boeing 787 is a long-haul, mid-size wide-body, twin-engine jet airliner that carries 242 to 335 passengers and has been in use since about 2011.
Federal prosecutors have been investigating the development and production of the 737 MAX after two deadly crashes led to the grounding of the aircraft.
The Federal Aviation Administration late last week said it found a "potential risk" in Boeing's MCAS software, reportedly during simulator tests, that will require additional fixes for the 737 MAX from the planemaker and delay its official testing date until at least July 8, according to Reuters report. Bloomberg reported  that the fix may take until at least September, noting that U.S. government test pilots discovered the glitch as the system became overloaded with flight data.
4. -- Genesee & Wyoming to Be Bought by Brookfield Asset Management
Brookfield Asset Management agreed to acquire U.S. freight railroad owner and operator Genesee & Wyoming (GWR) for $8.4 billion, including debt.
A Brookfield infrastructure fund has agreed to pay $112 a share in cash for Genesee & Wyoming. Genesee & Wyoming closed Friday at $100, and was rising 8.4% to $108.43 in premarket trading on Monday.
Reuters first reported a deal could be announced on Monday.
Genesee & Wyoming owns or leases 120 freight railroads in the U.S., Canada, Britain and continental Europe. It posted revenue in 2018 of $2.3 billion.
5. -- Kevin Durant to Join the Brooklyn Nets
Kevin Durant announced he will play for the Brooklyn Nets, leaving the Golden State Warriors after three seasons.
Durant's decision was announced Sunday at the start of the NBA free agency period on the Instagram page for The Boardroom, an online sports show produced by Durant and business partner Rich Kleiman.
Durant won titles with Golden State in 2017 and 2018 but was injured for much of the postseason this year as the Warriors lost the NBA Finals to the Toronto Raptors.
A ruptured right Achilles tendon could keep him out the entire next 2019-2020 season but when he returns it will be with Brooklyn.
Durant will be joined by Kyrie Irving and DeAndre Jordan, his 2016 U.S. Olympic teammates who also agreed to deals with the Nets on Sunday.
Save 57% with our July 4 Sale. Join Jim Cramer's Action Alerts PLUS investment club to become a smarter investor! Click here to sign up!