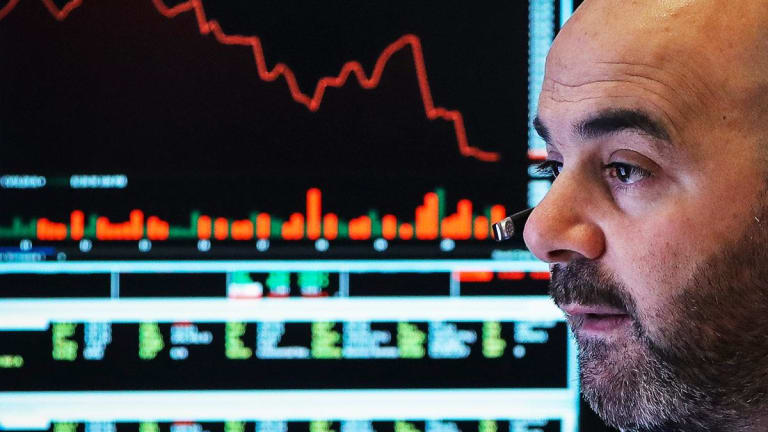 General Electric, Tesla, Sears, CES, U.S.-China Trade - 5 Things You Must Know
U.S. stock futures point to a mixed start for Wall Street on Monday; General Electric jumps on a report of a possible bid for its airplane leasing business; CES 2019 gets underway this week; Sears reportedly is preparing for a possible liquidation; Tesla breaks ground on a Shanghai factory.
Here are five things you must know for Monday, Jan. 7:
1. -- Stock Futures Mixed Following Friday's Fed-Fueled Rally
U.S. stock futures pointed to a mixed start for Wall Street on Monday, Jan. 7, following Friday's rally that was fueled by much stronger-than-expected U.S. jobs data and dovish messages from the Federal Reserve.
Contracts tied to the Dow Jones Industrial Average rose 10 5 points, futures for the S&P 500 were down 3.05 points, and Nasdaq futures fell 17.50 points.
Stocks surged on Friday after the U.S. added 312,000 jobs to payrolls in December, smashing economists' estimates, and after Fed Chairman Jerome Powell said the central bank would be "patient" when it comes to raising interest rates as it monitors incoming data.
The Dow Jones Industrial Average jumped 746 points, or 3.29%, to 23,433 on Friday, the S&P 500 rose 3.43%, and the Nasdaq soared 4.26% as tech shares posted strong gains. The rebound for equities more than wiped away the drubbing U.S. stocks took on Thursday after a sales warning from Apple Inc. (AAPL) - Get Report and a weak report on U.S. manufacturing.
"As always, there is no preset path for policy," Powell said Friday during a panel discussion in Atlanta. "And particularly with muted inflation readings that we've seen coming in, we will be waiting as we watch to see how the economy evolves."
Powell also said he wouldn't resign if asked to by Donald Trump, who has criticized the central bank for raising U.S. interest rates too quickly.
The prospects for a trade deal between the U.S. and China were buoyed by comments from Donald Trump, who told reporters Sunday that the world's second-largest economy is "not doing well ... I think that gives them a great incentive to negotiate." U.S. officials had their first face-to-face meeting of the year Monday in Beijing as part of a two-day round of talks aimed at advancing the framework set out by Trump and China's President Xi Jinping last month in Argentina.
The economic calendar in the U.S. on Monday includes the ISM Non-Manufacturing Index for December at 10 a.m. ET. Factory Orders for November - expected to be released Monday - will be delayed by the government shutdown.
2. -- General Electric Jumps on Possible Bid for Airplane Leasing Business
General Electric Co. (GE) - Get Report shares jumped 5% in premarket trading Monday following a report that suggested Apollo Global Management LLC (APO) - Get Report could be preparing a $40 billion bid for the airplane leasing division.
Bloomberg reported that the private-equity group was in the process of securing around $30 billion in funding for a bid to buy all or part of GE Capital Aviation Services, a wholly owed unit of GE with a near 2,000-strong fleet of aircraft that generated around $271 million in third-quarter profit. Reuters reported similar interest in the aviation unit on Friday as well, with both news organizations citing an enterprise value of $40 billion.
A sale would raise considerable capital for cash-strapped GE and accelerate the dismantling of GE Capital, the company's financing arm, Bloomberg noted. GE also is taking steps to spin off its healthcare unit, Bloomberg has reported, to narrow its focus on building jet engines and power equipment.
3. -- What to Watch for as CES 2019 Begins
The Consumer Electronics Show - the world's biggest tech and electronics trade show - will run this week through Friday, Jan. 11.
The Street's Eric Jhonsa will be covering the event and will be speaking with industry executives.
Jhonsa said in his CES preview that IoT hardware, which received a lot of attention at CES 2018, also will be a field to keep an eye this year, as will the battle among voice assistants from Alphabet Inc.'s (GOOGL) - Get Report and Amazon.com Inc. (AMZN) - Get Report .
Jeff Bezos' company will have a sizable public presence this year, according to Jhonsa. Ahead of CES, Amazon executive Dave Limp disclosed that more than 100 million Alexa-capable devices have been sold to date by Amazon and its partners.
Meanwhile, at a Las Vegas event taking place ahead of CES, Nvidia Corp. (NVDA) - Get Reportunveiled the GeForce RTX 2060, a desktop gaming GPU based on the company's recently launched Turing architecture that sports a relatively aggressive $349 retail price. For comparison, the company's first three Turing gaming GPUs -- the RTX 2080 Ti, 2080 and 2070 -- sport starting prices of $999, $699 and $499, respectively.
Nvidia also announced that gamers buying the RTX 2060, which becomes available on Jan. 15, can get a copy of either Electronic Arts Inc.'s  (EA) - Get Report  "Anthem" or "Battlefield V." Those buying the RTX 2080 or 2080 Ti get both games.
Alphabet and Amazon are holdings in Jim Cramer's Action Alerts PLUS member club. Want to be alerted before Jim Cramer buys or sells the stocks? Learn more now.
4. -- Liquidation Reportedly Looms for Sears
The fate of the iconic Sears Holdings Corp. (SHLDQ) appears to be sealed, as Bloomberg reported that Chairman Eddie Lampert's bid to save the retailer fell apart.
Bloomberg said Lampert's $4.4 billion bid to buy hundreds of stores out of bankruptcy failed, after he had reportedly hoped earlier to save the company.
The retailer now faces certain liquidation, said the report, which cited people with knowledge of the matter.
A slim shot remains, however, that Lampert could still make another attempt in a final bid prior to a Tuesday hearing, said the report.
Lampert reportedly was planning to make the bid through ESL Investments -- the chain's largest creditor and shareholder.
Sears filed for bankruptcy in October and last month said it would close 80 Sears and Kmart stores in March.
5. -- Tesla Is Breaking Ground on Shanghai Factory
Tesla Inc. (TSLA) - Get Report is breaking ground for a factory in China and will start production of its Model 3 and a planned crossover - the Model Y - by the end of the year, CEO Elon Musk said Monday.
Musk also said in later tweets that Tesla was "Aiming to finish initial construction this summer, start Model 3 production end of year & reach high volume production next year."
Tesla purchased the land for the factory for about $140 million in October. China is the biggest electric vehicle market, according to the Associated Press.
Tesla said Friday it would begin delivery of Model 3 cars to customers in China in March, Reuters reported.
The stock rose 1.7% in premarket trading on Monday.